"Joker": "Deadpool" Ryan Reynolds Congratulates New R-Rated King
If there's anyone who's aware of box office records, it's Deadpool's Ryan Reynolds. After Joker record-breaking run making over $700 worldwide, Reynolds took to Instagram to congratulate its cast and crew. Reynolds used a still from the film's iconic scene where Arthur Fleck (Joaquin Phoenix) completes his transformation to the sadistic clown. With his head held high, he dances down the stairs prior to the climactic finale. The stairs became a landmark itself from fans since the film's release called "Joker Stairs."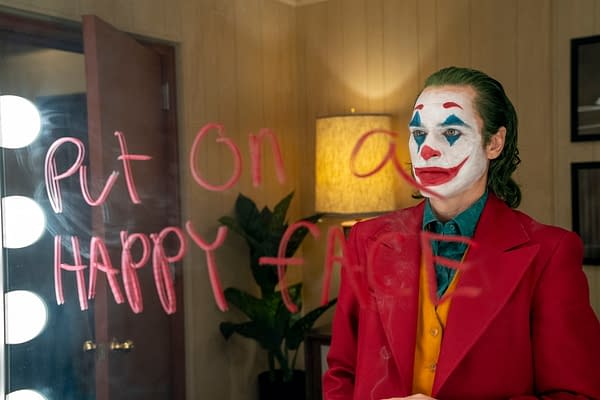 In the post, Reynolds writes "YOU MOTHERF*CKER" followed by a heart emoji and the most popular references of films it surpassed. The list goes "Deadpool, Neo (The Matrix), Pennywise (IT), Jesus (The Passion of the Christ), Hugh Jackman (Logan), The Wolfpack (The Hangover). Mr. Grey (Fifty Shades of Gre), and Ted.
Reynolds posted the following message, "R-Rated box office congratulatory posts aren't like the ones you're used to." Phoenix is the fourth actor to portray the DC villain in a live action film the past 30 years after Jack Nicholson, Heath Ledger, and Jared Leto. The success of the film had Phoenix saying he wouldn't mind doing a sequel, which would be a first for the actor.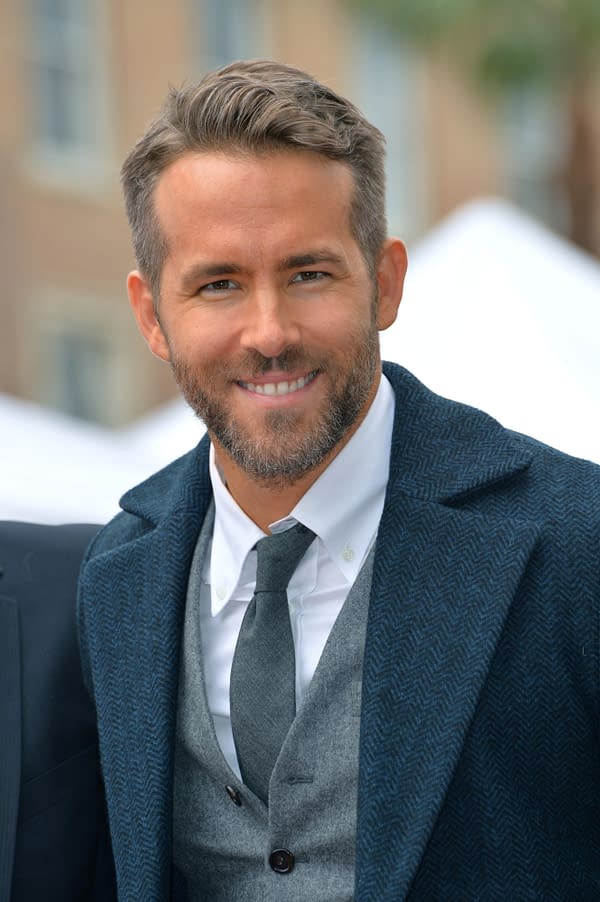 Film Controversy
Prior to Joker's release, victims of the 2012 mass shooting in an Aurora, CO theater penned a letter to Warner Bros. addressing concerns about the film. The film playing at the time of the shooting was The Dark Knight Rises.
Director Todd Phillips drew inspiration from Martin Scorsese's earlier films Taxi Driver (1976) and The King of Comedy (1982). Robert De Niro, who plays talk show host Murray Franklin in Joker, starred in both films.
The film stars Phoenix, De Niro, Zazie Beetz, Frances Conroy, and Brett Cullen.
Joker is currently in theaters.