Eagle-eyed viewers have now had a couple of days to pore over the trailer for the final movie in the Skywalker saga, Star Wars: Rise of the Resistance. People have identified a startling number of the bazillion ships in that mind-busting shot with the Millenium Falcon, a familiar VCX-100 that is almost certainly the Ghost from Star Wars Rebels. And the collective consciousness is now fascinated with the visual of people riding space horses (turns out they're called orbacks) across the hull of large capital starships.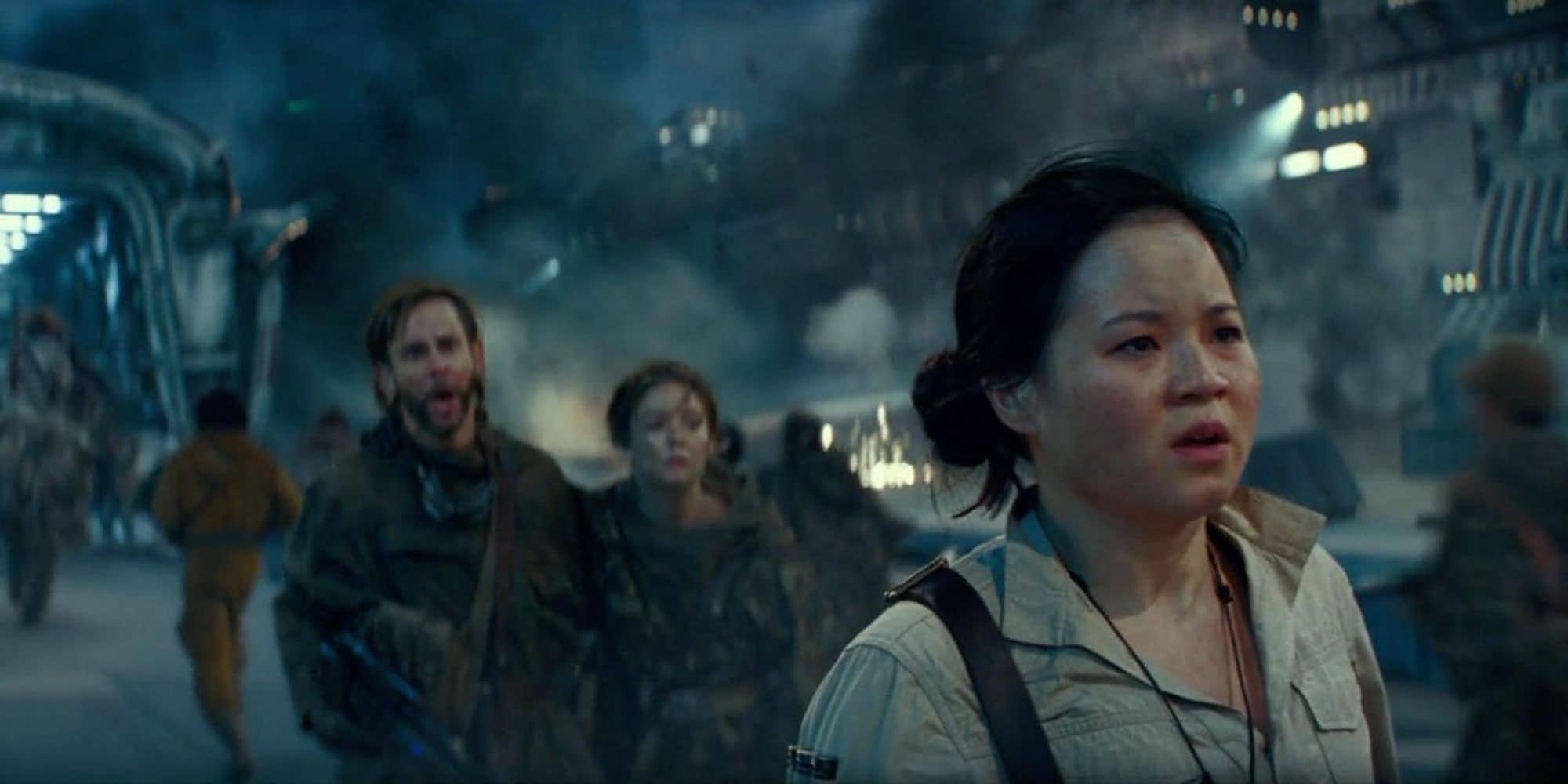 In a shot that appears to be taking place at the same time as space stallions are riding on a Star Destroyer, there is a quick shot that offers us our first look of Kelly Marie Tran who reprises her role as Rose Tico and then, directly behind her, a couple consisting of Billie Lourd as Kaydel Ko Connix and…wait…is that a Hobbit by her side?
Dominic Monaghan, who played Meriadoc "Merry" Brandybuck in the Lord of the Rings trilogy and Charlie Pace on the ABC series Lost is in Star Wars and the story of how he got there is a wild ride.
As reported by Inverse, director J.J. Abrams and Dominic nerded out on the set of Lost about Star Wars, and so it was natural that they'd talk about a role for Monaghan when J.J. got the nod to direct his first movie Star Wars: The Force Awakens. Unfortunately for Dom, the studio was looking to cast mostly unknowns for the new trilogy, so there wasn't a part for him.
When Colin Trevorrow left The Rise of Skywalker and J.J. took over, Abrams was able to consider adding him to the cast. He was watching a World Cup soccer game between England and Columbia and got an email:
At the start of that game, because J.J. is a motherfucker in the best way possible, he emailed me and he said, 'I think I have a Star Wars part for you.' And I wrote back and said, 'Brilliant, I won't bother you but let me know if there's anything I can do or what I can say.' He wrote back and said, 'If England beat Colombia, you're in.' I was like, oh mate, you bastard.
England won the game and Monaghan had his speaking role in a Star Wars movie.
Star Wars: The Rise of Skywalker hits theaters on December 20, still nearly two months from now, but tickets are on sale now.
Enjoyed this article? Share it!