Posted in: Movies | Tagged: alan fine, axel alonso, dan buckley, entertainment, feige island, film, isaac perlmutter, joe quesada, kevin feige, marvel, Marvel Studios
---
Welcome To Feige Island – Why Kevin Feige Canned The Marvel Creative Committee Of Dan Buckley, Joe Quesada And Brian Bendis Yesterday Devin Faraci broke the story that the Marvel Creative Committee has been disbanded at Marvel Studios.
It was a story I was also working on at the time and damn him for beating me to it. But with a campus full of sources and a variety of different takes on events, it takes time to parse out what is spin and wherein lies the truth.
It wouldn't be a stretch to say that Devin's sources appear closer to Kevin Feige's group. So here's what I've been hearing and putting together.
Earlier, Bleeding Cool told you how Avengers: Age Of Ultron was considered a failure at Disney.
Let's first talk about what we actually know and is part of the public record.The Marvel Creative Committee for years have been considered the caretakers of the Marvel brand. It's publicly known that the MCC worked on more than just the films, they give creative advice on all of Marvel's wider projects, from comic book events to games to toys to websites to television shows.. to films. you can readily look and find how Marvel has always touted collaboration as the key to their success. Not unlike other Disney companies Pixar, who follow the exact same model. I've always heard plenty of successful plot ideas, iconic moments and executions of characters have been attributed to Creative Committee's collaboration with leaders of each division such as Feige. And their work, and influence within Marvel, along with creative department heads such as Feige, Head of TV Jeph Loeb and Marvel EIC Axel Alonso been supported by wholeheartedly Marvel CEO Isaac Perlmutter, because they have led to great success and – more importantly – profitability.
I've heard conflicting reports that for, some say six months, others a year to two years, Feige has been ignoring MCC sessions and has been methodically cutting the committee out.
"Suggestions" is the operative word here, Feige as the head of Marvel Studios has always made the final creative decisions. But Avengers: Age Of Ultron brought things to a head.
Full disclosure, I heard rumours long before the release of Avengers: Age Of Ultron, that extensive and expensive re-shoots on the movie could have been avoided if Feige had been receptive to notes. I couldn't get verification at the time, but, in retrospect, the tea leaves seem to have fallen into place.
Could it be that Feige doesn't want visible second guessing used by the powers that be at Disney – especially when it's right?
Could those notes have saved millions of dollars?
Why else would the public finger-pointing be coming from Feige's camp, other than to deflect blame in an attempt to amass power, curry public favour and create a bogeyman? Especially one who is as private as Isaac Perlmutter and won't speak in public, even to defend himself.
It's no secret that I've been no fan of Permutter on this site, but extensive and avoidable re-shoots? That's exactly the kind of Hollywood expenditure that would raise the ire of any executive – especially Ike.
So it seems that this has all come to a head. Despite evidence to the contrary it looks like Feige managed to blame Perlmutter and anyone else outside of his division for any failure or mishap.
And so he was able to shut it down. It was the opening salvo in the war that last week saw Feige and Marvel Studios' films taken out of Perlmutter's purview, in favour of Disney.
The bigger question, is how did Feige manage to strong-arm Disney into this decision? Because it has left him, far more secure on "Feige Island" with less inconvenient critical voices. If Feige doesn't answer to Marvel, who does he answer to?
As a former employee to Marvel's film division said to me "if you want a target on your back, just say no to Kevin."
Last week's move was not the end. It was not even the beginning of the end. But maybe, just maybe, it's the end of the beginning…
---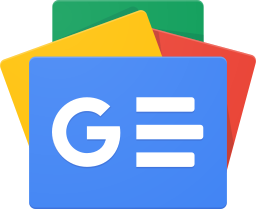 Stay up-to-date and support the site by following Bleeding Cool on Google News today!