In today's BUT WHY ARE YOU REBOOTING THAT?! news, it would appear new versions of Shrek and Puss In Boots are on the way.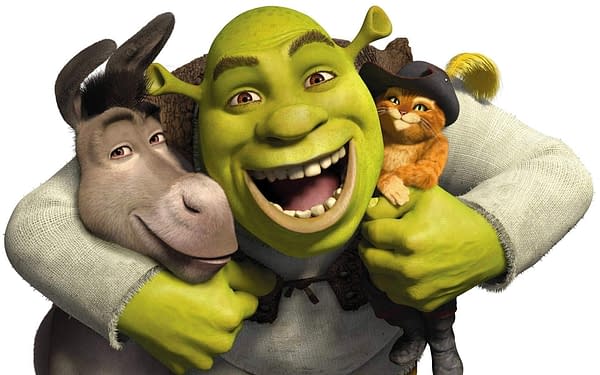 According to Variety, Universal Pictures has been chatting with Despicable Me's Chris Meledandri about bringing the ogre and swashbuckling cat back to the silver screen in a whole new set of films.
Meledandri wants to keep the same vocal cast though, so we're not sure if 'reboot' is really the best word for Universal to use here:
"When you look back on those vocal performances they're awesome, and while you certainly could make a case for a complete reinvention, I find myself responding to my own nostalgic feelings of wanting to go back to those characterizations. The challenge for us has been to find something that really does feel like it's not simply yet another film in a series of sequels.

The way in which I work with my team to make movies is very intensive and hands-on, and it really doesn't allow me the opportunity to think about running a second operation. I love the process of making films and working with artists. I don't think I'm particularly great at managing companies.

There's a tremendous amount of fun to be had in that world, but it's a high bar to find a story that's truly world. You want to find something in the narrative that really feels like a departure."
We'll keep you appraised on this bit of news.
Enjoyed this article? Share it!