As Disney prepares to unleash the next few classic animated films to get the live-action treatment, sounds like the action is heading under-da-sea soon. We're talking of course of the aquatic tale, The Little Mermaid. There are a few things we know for sure, namely that original animated Little Mermaid score composer Alan Menken is on board, as well as Lin-Manuel Miranda. Just last month, Tim Burk (Fantastic Beasts) was added as visual effects supervisor, according to HNEntertainment.
That's sort of all we KNOW at this point, aside from the numerous rumblings of casting from the internet.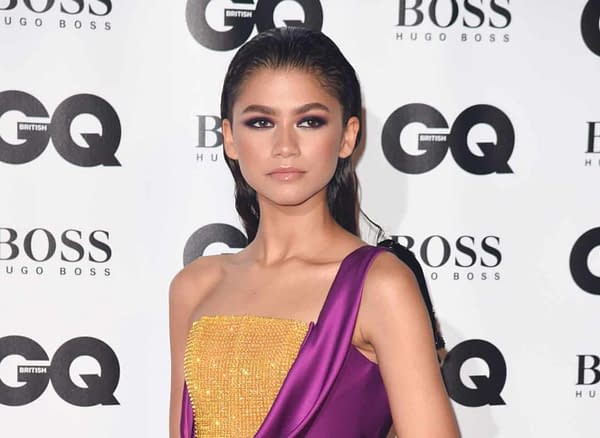 Zendaya has been the name tossed around the most often to be Ariel, but the actress has been tight-lipped about the possibility. She's also currently on location in Jordan to start filming on Warner Bros. Pictures and Legendary's Dune, as she's playing Fremen Chani.
Lady Gaga has been mentioned in hushed tones as possibly being eyed by Disney to take on the role of Ursula, but there isn't any real confirmation of this.
Menken recently tweeted a photo of he and Lin-Manuel, with the caption "And we're off and swimming!", to which Miranda responded with a dark-skinned mermaid emoji, possibly confirming Zendaya? (Obviously also very far from a confirmation, but nice to see the two men gettin' to work!)
🧜🏾‍♀️… https://t.co/9VPWQFBH9R

— Lin-Manuel Miranda (@Lin_Manuel) April 10, 2019
There is at present no expected release date for the film, but this year's D23 (August 20th-25th 2019) may hold some information about the upcoming slate of Disney titles getting reimagined. We'll keep you updated as we hear more.
Enjoyed this article? Share it!