One mainstay of the DC booth at San Diego Comic-Con are the displays of costumes from upcoming DCEU films. Front and center were the costumes of Billy Batson and Shazam/Captain Marvel. At first glance, these costumes match set photos and publicity shots. No surprises — or so I thought.
But look again! Emblazoned upon Billy's backpack is a tiger. This is a clear reference to Tawky Tawny, Captain Marvel/Shazam's anthropomorphic tiger friend.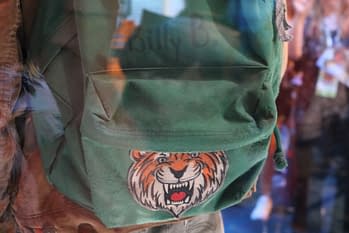 Created by C.C. Binder and Otto Beck, Tawky Tawny debuted in Captain Marvel Adventures #79 (1947). Originally debuting as a humanoid talking tiger who hopes to integrate into human society, subsequent retcons have reintroduced Mr. Tawny as Billy's imaginary friend and as a regular tiger gifted intelligence.
Tiger emblems are also present on Shazam's cape-medallions. I'm sensing a theme here.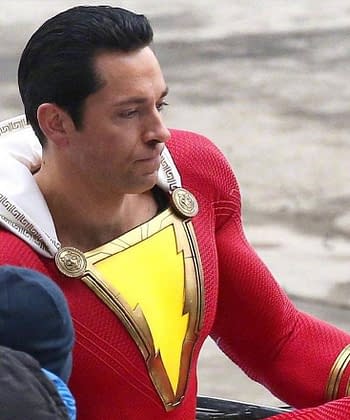 My instincts tell me that a talking tiger would be a hard sell into the more grounded DCEU. I believe that the tiger on the backpack is nothing more than a wink and a nudge to fans in the know. However, part of me wants to believe that Tawky Tawny will become the DC cinematic universe's equivalent of Rocket Raccoon. If that happens, please Lord, keep the tweed suit!
Enjoyed this article? Share it!