Wondering Why Jake Gyllenhaal Took 'Spider-Man' Mysterio Role?
Jake Gyllenhaal will be making his MCU debut later this year in Spider-Man: Far From Home as the web-slinger nemesis character Mysterio. This is apparently a role Gyllenhaal took because of the character-driven nature of the film, after years of being approached for comic-book based projects.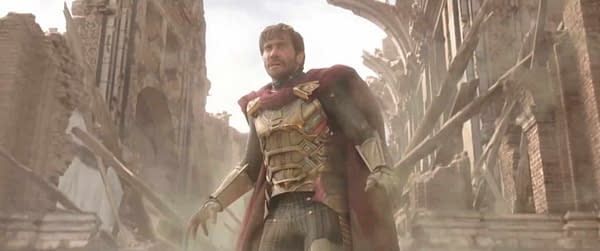 During a chat with the Los Angeles Times during Sundance this past week, Gyllenhaal explained a bit:
It's great. He's a great character. It's one of those things, people have asked me for a number of years, 'You wanna do a movie like that? If you were asked to, would you?' And my response has always been, particularly since being at Sundance, so many of the stories have always been, for many years since I've been coming here, character-driven. And that has always been my desire, is to find something in that space, that seems to match my skill and also my own honesty. And it just so happened that it does with that part, so I'm glad that people feel excited about it.
We're pretty excited to see Gyllenhaal in action alongside Tom Holland's Spider-Man when Spider-Man: Far From Home hits theaters on July 5th, 2019.