2018 is drawing to a close, and that means some interesting changes are [possibly] on the way for Marvel Studios due to the looming Disney / FOX merger.
We're still waiting to find out when the deal will officially be done, it could be any time. There hasn't really been any movement- at least publicly – this month on the media giants sealing the deal, but there are of course already plans in place for when it happens.
Perhaps one of the biggest comic-fan expectations of the merger are what Disney-owned Marvel Studios could start doing with full access to the incredible lexicon of Marvel Comics characters. The Fantastic Four, the X-men, the possibilities are endless.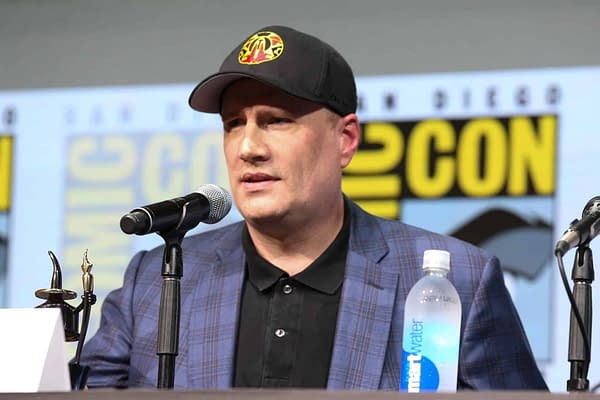 Marvel Studios boss Kevin Feige recently commented on the state of plans being made for this Marvel Cinematic Universe inclusion during a stop by Variety's Playback Podcast, confirming his previous comments of "soon":
We've been told it's looking very, very good and could happen in the first six months of next year [2019]. The notion of the characters coming back is great. It's nice when a company that created all these characters can have access to all those characters. It's unusual not to. But in terms of actually thinking about it and actually planning things, we haven't started that yet.
It'll be interested for sure, to see what properties Marvel looks at adding into the existing MCU first.
Which would you like to see get introduced first? Maybe FINALLY a good Fantastic Four film? Let us know in the comments.
Enjoyed this article? Share it!