'Wrong Turn' Franchise Continues With 'The Foundation', Debuts Poster
Wrong Turn is one of the more improbable horror franchises out there, with six films under its belt. Well, get ready for a seventh. Wrong Turn: The Foundation is on its way, having just wrapped up filming, according to Bloody Disgusting. Most of the franchise has been direct to dvd/digital sequels, but there is no word yet on where this one will appear first. Best guess is a debut on streaming, since that seems to be all the rage these days. Check out the first poster for the new entry in the Wrong Turn franchise below.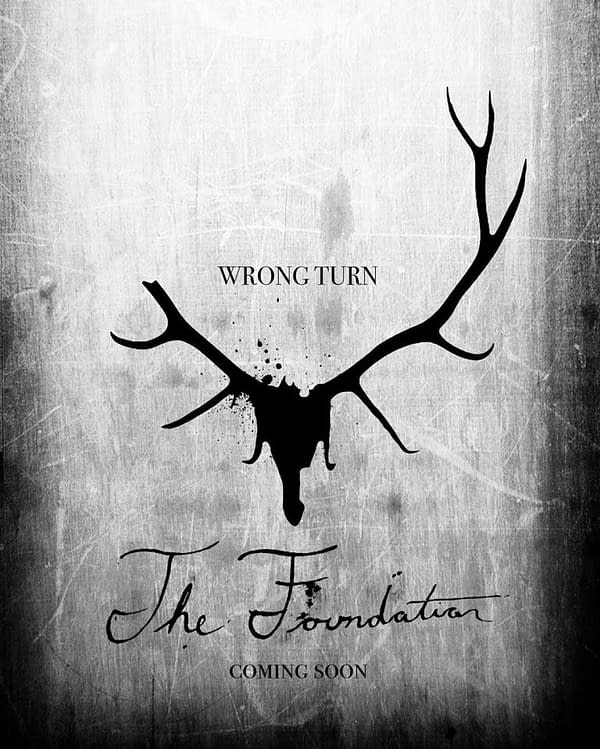 In this new film, will see a new group of people show up to Harpers Ferry, West Virginia to hike. That of course all goes horribly wrong, and they meet The Foundation, who have been living in the mountains since before the Civil War. I guess you can say they took a…Wrong Turn.
Matthew Modine, Damian Maffei, Bill Sage, Emma Dumont, Valerie Jane Parker, Chaney Morrow, David Hutchinson, Dylan McTee, Adrian Favela, Adain Bradley, Jeremy Ambler, Cory Scott Allen, Gary Ray Stearns, Rhyan Elizabeth Hanavan, Vardaan Arora, Mark Mench, Joshua Stephen Campbell, Jennie Malone, Brian James Fitzpatrick and Mark Angel will all star in the film when it is released, probably sometime later on in 2020.