Jurassic World 3, or Jurassic World: Dominion, was in the middle of shooting when all of Hollywood shut down. The film is the third entry in the immensely popular series, which has grossed over $2.5 billion. Most fans of the dinosaur films wish that they could somehow be transferred into the world of the film and walk around the theme parks full of the magnificent creatures. Now, thanks to star Chris Pratt and All In Challenge, you can sort of get your wish. Fans can buy entries into a contest right now until May 27 to be brought to the set of Jurassic World: Dominion when it is safe to do so, and be eaten by a dinosaur.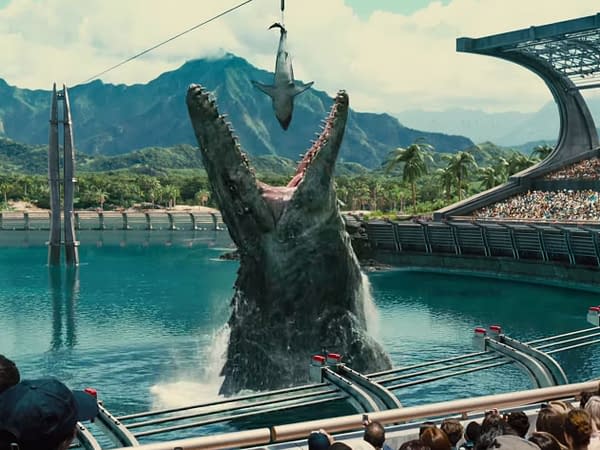 Every Jurassic Park Fans Dream
"Welcome to Jurassic World," where you will experience the opportunity to be "eaten by a dinosaur." Yeah, that's right. Eaten by a dinosaur. Chris Pratt, also known as 'Owen Grady' is excited to offer the opportunity to join him and the cast on set of the next Jurassic World movie shoot. See how "life finds a way" by going #ALLin and win a chance to get a behind-the-scenes look at the production of the film. Feel like you are part of the Jurassic World franchise when you win this dino-mite fan experience! 100% of the money raised through this Game/Auction will go directly to Feeding America, Meals On Wheels, World Central Kitchen and No Kid Hungry."
I have to say, a lot of these campaigns are going on right now, and this one is probably the coolest. Who wouldn't want to get eaten by a dinosaur on camera in one of these films? Yeah, I had issues with Jurassic World and Fallen Kingdom, but I didn't hate them. Getting to be eaten by a dinosaur eclipses all. The best part is that even if you don't win, the money goes to great charities. Check out more info and enter right here.
Enjoyed this article? Share it!