Akata Witch by Nnedi Okorafor is a Delightful Take on Urban Fantasy [Book Review]
Akata Witch by Nnedi Okorafor is a story about a young albino girl named Sunny, of American-Nigerian ancestry, who currently lives in Nigeria. Dealing with bullying due to looking different from her peers, lifeways differences from the america she grew up in, and very strict parents, she finds she is a "Leopard Person" — one who can do magic.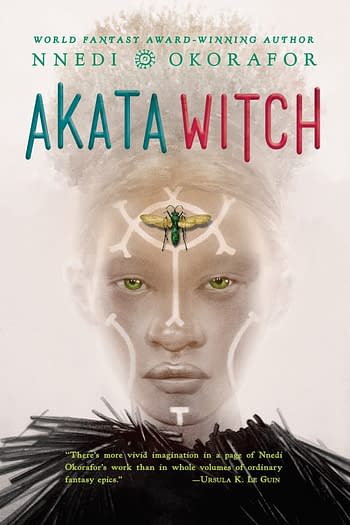 This does not fix all her problems — it adds to the load as she works to learn her schoolwork and her magical skills, all while still dealing with strict parents. But instead of buckling under the pressure, she rises to the occasion, learns from her mistakes, and makes her way through life, growing and learning.
I really enjoyed reading this book. It gave me insight into another culture and lifeway, as well as a fresh take on magic. Okorafor's writing does a masterful job of characterization. She makes the people in her world feel realistic, complicated, and human, with all those awkward moments of being a teenager and still figuring stuff out, while not talking down to the audience.
I enjoyed how the book tackled the topic of violence; in particular the idea of lashing out at others who have wronged one. It's natural to want to lash out when one feels hurt; but battling things out isn't the most productive or prudent of responses. Unlike many, many other urban fantasy stories, Okorafor doesn't give us a case of "do as I say, not as I do." In this story, violence and us-versus-them rhetoric is not the answer. Teamwork and shared empathy are, boosted by the main characters' differing cultures and skill-sets. Cooperation and variety save the day.
If you like stories about urban fantasy, magic in the modern world, and coming-of-age stories, this is the book for you. It's delightful, smart, and insightful — a book one can enjoy no matter their age or country of origin. It is 348 pages and took about five hours to read; with writing that is very easy to follow and understand, Akata Witch will leave you thinking long after the book is done.