Posted in: Clothing, Comics, Conventions, Cosplay, san diego comic con | Tagged: Ashley Eckstein, her universe, Her Universe Fashion Show, san diego comic con, sdcc, sdcc 2017
---
If You Can Dream It, You Can Do It – The Her Universe San Diego Comic-Con Fashion Show
Marilyn Weiss writes for Bleeding Cool…
On Thursday, June 20 fans flooded to the Hyatt Grand Ballroom for the Her Universe Fashion Show. Now in its fourth year, the show gives designers a chance to show off their skills during a geek couture fashion show.
Her Universe founder Ashley Eickstein greeted the crowd in a stunning dress made by 2014 Her Universe Fashion Show winner, Andrew MacLaine. MacLaine crafted the dress only three days before the show, hand beading on over 5000 crystals.
Back in March, Her Unvierse sent out a call for designers to submit designs for consideration. The submissions were narrowed to down 26 finalists for this year's show. Unfortunately one of the designers had to drop out last minute, leaving only 25 for the final show. The designs are based on everything from Moana to Overwatch.
The theme for this year's show was "If you can dream it. You can do it" inspired by the entries. Eckstein said they found the theme after seeing emotional connection told that the designers had expressed through their fashion.

During the opening of her show Eckstein had an exciting announcement for all of her fans. She has written a book to be published by Disney Publishing, called It's Your Universe. The book is expected to be released in 2018.
This year's judges include Cindy Levitt, Senior VP of Merchandise and Marketing for Hot Topic, Nicole Myknott, editor for Disney Style, Yaya Han, cosplayer and designer, actress Harley Wuonn Smith and 2016 Her Universe Fashion Show Winners Hannah Lee-Kent, Jesse Thaxton, and Camille Falciola.
Before the finalists got to show off their designs, attendees got a look at the soon-to-be-released collections from Her Universe. The new collection features a Marvel active wear collection as well as a business collection from Think Geek. Eckstein also announced future collections based off of Studio Ghibli's Princess Mononoke and Disney Channel Originals like That's So Raven.
In previous years the intermission featured an informal fan fashion show. Fans were invited onto the runway to show off their own geeky outfits and cosplays. However, this year attendees were also treated to a sneak peak of Disney Channels upcoming show, Ravens Home.
Before announcing the winners, Eckstein announced the theme for the collection that the winners will design for Hot Topic, a first for the show. The collection will be completely head to toe, meaning a complete ensemble. And the theme will be Disney Princesses.
Initially, there were supposed to be two winners; one chosen by the judges and one voted on by the attendees. However, a tie with the judge's selection led to three winners. The judges chose designers Linday Meesak Orndorff for Leader of the Pack inspired by Princess Mononoke and Rose Ivy for Sorceress Supreme inspired by Doctor Strange. The audience selected designer Grace Johnston for Don't Panic inspired by the Hitchhiker's Guide to the Galaxy, which was constructed completely out of towels.
---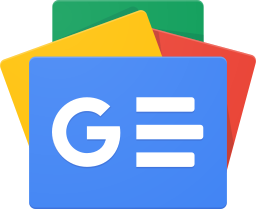 Stay up-to-date and support the site by following Bleeding Cool on Google News today!