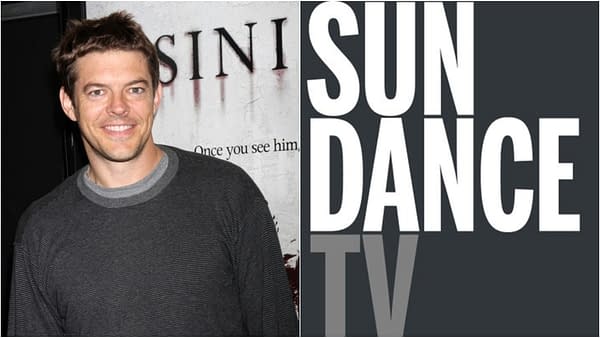 A murder takes place in front of five dozen witnesses — seems pretty much a slam dunk case, right? Yet over 30 years later, the case remains unsolved because apparently No One Saw a Thing: also the title of Blumhouse Television's six-episode true crime documentary series for SundanceTV. Israeli documentarian Avi Belkin (Winding) will direct the project and executive produce with Alexandra Shiva and Blumhouse's Jason Blum, Jeremy Gold, and Marci Wiseman.
"This project underscores SundanceTV's commitment to working with top-tier talent to explore infamous crimes and the impact of these stories on popular culture."

– Jan Diedrichsen, General Manager, SundanceTV/Sundance Now
No One Saw a Thing focuses on an unsolved case from the early 1980s in "America's heartland," where a small-town resident was reportedly shot dead in front of approximately 60 people who continue to deny having seen a crime to this day. The docu-series is expected to examine "the corrosive effects of vigilantism in small-town America."
Set to debut on SundanceTV and the Sundance Now streaming service in 2019, No One Saw a Thing comes at a time when SundanceTV is looking to strengthen its documentary slate. Other upcoming projects include examinations of the 1978 Jonestown massacre; the cult of Tony Alaimo; and the legal/media frenzy surrounding New York City's notorious "Preppie Murder Case" from the 1980s.
In a May 2017 interview with Deadline Hollywood, Blum discussed how taking chances on projects no one else was willing to make has contributed to Blumhouse's success:
"You mentioned Get Out, and honestly, no one else wanted to make that movie. It's the great thing about the movie business. Most of the successful movies we've done, no one else wanted to do. Nobody wanted to make The Purge, which was floating around three years. No one wanted to make The Gift, when it was a script called Weirdo. Nobody wanted Paranormal Activity, even after it was finished. Almost all our success stories are like that."
Source: Variety
Enjoyed this article? Share it!