FX announced on Thursday that it has secured the rights to adapt Mark Bowden's recently-released bestseller Hue 1968 into a limited series. Michael Mann (Miami Vice, Heat) and Michael De Luca (producer, Moneyball) will be spearheading the project, with Mann expected to direct several of the 8-10 episodes (including the pilot) and serve as executive producer alongside De Luca and FX Productions.
As a series, Hue 1968 will be a very different dramatic approach to the Vietnam War: Bowden's novel is an account of the deadly orchestrated attack that would forever alter America's involvement in Vietnam, from the perspective of various characters on both sides of the war over the course of 26 days. Bowden focuses the story on the siege by the North Vietnamese and Viet Cong of Hue, the historical and cultural capital that served as the focus of Hanoi's 1968 Tet Offensive. To orchestrate the point of the diverse perspectives at-play over the course of the novel, here's a description of the characters we might get to know during the series:
"The intertwined characters include a seemingly innocent schoolgirl on a bike, whose heart had hardened her into a revolutionary after her sister was executed, leading her to help smuggle weapons; a former NFL tackle who became a U.S. Marine colonel and tactician; a Buddhist poet-turned-Viet Cong commissar; an American civilian meeting his Vietnamese fiancée's family; a math teacher from Hanoi in the North Vietnamese Army; a Marine captain radio operator from Pennsylvania, who immersed himself in local culture and language and then found himself unable to convince his supervisors that Hue had been overrun by conventional infantry; and President Lyndon Johnson in his pajamas in the White House with Gen. William Westmoreland, a sleepover guest who presented a rosy view of progress in Vietnam. The limited series will follow Bowden's narrative structure to make understandable why bloody events unfolded the way they did and made clear that Vietnam was an unwinnable war for the U.S."
When Mann and De Luca announced back in April that they had secured the rights to Bowden's novel on their own, Mann didn't mince words when it came to how connected he felt with the work: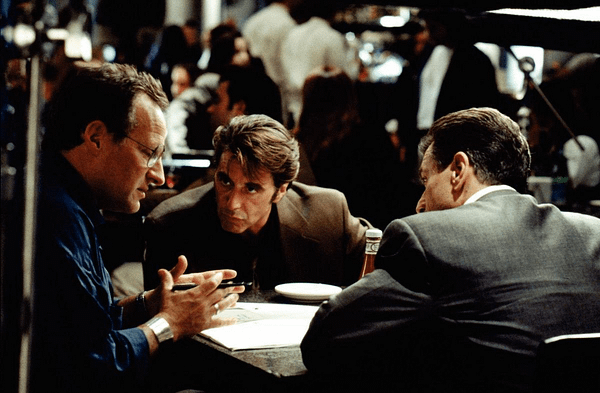 "We are them. There are no background people; people abstracted into statistics, body counts. There is the sense that everybody is somebody, as each is in the actuality of their own lives. The brilliance of Bowden's narrative, the achievement of interviewing hundreds of people on all sides and making their human stories his foundation, is why Hue 1968 rises to the emotional power and universality of For Whom the Bell Tolls and All Quiet on the Western Front."
Bowden is no stranger to Hollywood, with a number of works having been optioned in the past; with his greatest cinematic success coming from Ridley Scott's 2001 adaptation of his thriller Black Hawk Down, starring Josh Hartnett (30 Days of Night) and Ewan McGregor (Trainspotting).
Enjoyed this article? Share it!