Game Of Thrones: HBO Bringing Westeros To Fans Worldwide With Touring Exhibition It's not Winter that's coming. It's Westeros…and it's coming for you.
HBO announced on Thursday that it is partnering with global events provider GES for the first-ever Game of Thrones: The Touring Exhibition, a worldwide tour inspired by the hugely popular fantasy-drama series meant to transport attendees into the world of the Seven Kingdoms to see firsthand authentic costumes, props, and set decorations used in the filming of the series.
The exhibit itself will be a 10,000-square-foot interactive experience combining a variety of media, and will kick-off with a run through Europe in Fall 2017. Specific locations and dates are expected to be announced soon.
From the press release regarding the tour that was released earlier today:
"The Game of Thrones exhibit will include themed settings including the wintry landscapes of the North, the tree-lined pathway of the King's Road, and the regal settings of King's Landing. The centerpiece will be the Iron Throne room." For HBO Director of Global Licensing Jeff Peters, partnering with GES was a great way for the network to give GoT fans more hands-on access to their beloved show:
"'Game of Thrones' has truly become a worldwide phenomenon, with fans avidly watching the show throughout all corners of the globe. Based on the stellar work GES has done with previous entertainment partners, we think this exhibition is going to be something fans will love, regardless of which part of the world they call home, and we're excited to give them the opportunity to visit and celebrate the incredible craftsmanship of the talented 'Game of Thrones' production team."
HBO is set to premiere Game of Thrones' seven-episode seventh season on July 16th, with the season consisting mostly of original content currently not in George R. R. Martin's A Song of Ice and Fire series, but will also adapt material from the upcoming sixth and seventh novels The Winds of Winter and A Dream of Spring.
Here's the most recently released trailer for GoT's seventh season:
---
---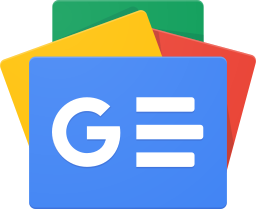 Stay up-to-date and support the site by following Bleeding Cool on Google News today!