If you had told us this time last year that former WWE Cruiserweight Champion Enzo Amore would be gone from WWE and getting kicked off a plane at New York's JFK airport for refusing to stop vaping when asked by a flight attendant… well, actually we would have definitely believed you because that sounds exactly like something Enzo would do. So imagine our lack of surprise today when Pro Wrestling Sheet reported that Amore was ejected from a flight going to Los Angeles after getting into a shouting match with flight attendants over his right to vape.
Making matters even more hilarious, another passenger apparently shouted Enzo's catchphrase, "how you doin?" at Amore as he was leaving the plane.
Amore was fired from WWE in January, while he was still Cruiserweight Champ, for failing to disclose to his bosses that he was under investigation for alleged rape, though Enzo said he found out the same time as everyone else. The charges were later dropped for lack of evidence, but Amore decided to become a rapper rather than go back to wrestling, releasing a poorly lipsynched music video in which he sounds like if DMX were a muppet and also like a teenager trying to quietly record a shouty rap song in his bedroom without waking his parents. Amore is currently scheduled to perform his music and stand-up comedy at the Whisky-a-Go-Go in Hollywood on November 19th, presuming he's able to find a vape-friendly airplane to transport him across the country.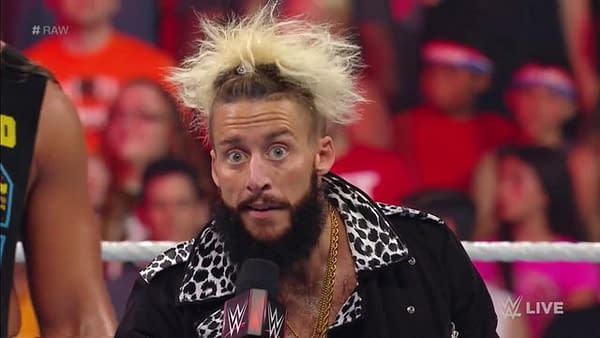 Enjoyed this article? Share it!