The Little Drummer Girl: Alexander Skarsgård Joins AMC/BBC Adaptation
Television's love affair with author John le Carré rolls along with word that Big Little Lies' Alexander Skarsgård has been cast in the upcoming BBC One–AMC series adaptation of The Little Drummer Girl. Set to begin production in 2018, Old Boy writer-director Park Chan-wook has been tapped to direct the series as his first foray into series television. The Little Drummer Girl will be produced by AMC; BBC One; and The Ink Factory, in conjunction with 127 Wall. Endeavor Content/IMG will be responsible for global sales.
Published in 1983 through Alfred A. Knopf in the United States and Hodder & Stoughton in the U.K., here's an overview of the le Carré novel:
John le Carre's classic novels deftly navigate readers through the intricate shadow worlds of international espionage with unsurpassed skill and knowledge, and have earned him unprecedented worldwide acclaim.

In this thrilling and thought-provoking novel of Middle Eastern intrigue, Charlie, a brilliant and beautiful young English actress, is lured into "the theatre of the real" by an Israeli intelligence officer. Forced to play her ultimate role, she is plunged into a deceptive and delicate trap set to ensnare an elusive Palestinian terrorist.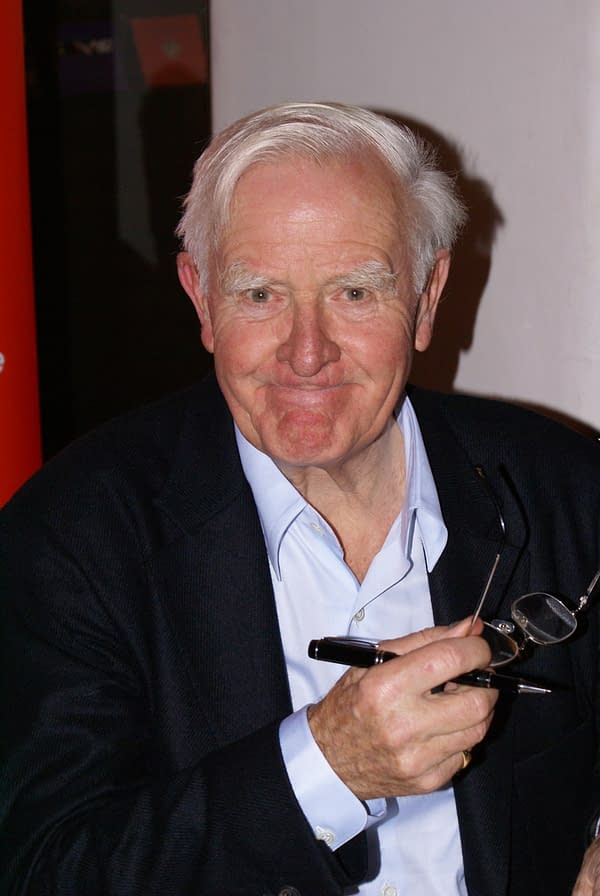 Florence Pugh (Marcella, Lady MacBeth) has been cast in the role of Charlie, with Skarsgård (True Blood, The Legend of Tarzan) assuming the role of Israeli intelligence officer Becker. Skarsgård can next be seen in Duncan Jones's Mute, as well as The Aftermath, opposite Keira Knightley.
Laura Hastings-Smith will serve as producer for The Little Drummer Girl, with Simon and Stephen Cornwell executive producing alongside le Carré, Mona Qureshi for the BBC, Joe Tsai and Arthur Wang for 127 Wall, and Wonjo Jeong.
Previously, le Carré's The Night Manager was adapted into an Emmy-winning six-episode miniseries for TNT starring Tom Hiddleston, Olivia Colman, and Hugh Laurie. le Carré's The Spy Who Came in From the Cold is also being developed as a television limited series.