Posted in: Current News, Editor's Picks TV News, Movies, TV, YouTube | Tagged: 4 Days Out, Adult Swim, amc, amc networks, animated, animation, breaking bad, bryan cranston, cable, dan harmon, Heisenberg, pickle rick, rick and morty, season 3, streaming, television, tv, walter white
---
'Rick and Morty' Season 3: Let's Thank Walter White For Pickle Rick In a season filled with superhero Saw re-enactments, immortality fields and toxic counterparts, it says a lot if you're the one thing people remember the most from Season 3 of Adult Swim's Rick and Morty.
Pickle Rick would be that "one thing." We got our first look at Pickle Rick in the preview trailer for the animated series' third season, but it would be the self-titled third episode where we would be introduced to his full glory. Turning himself into a pickle as a way of getting out of family therapy with Dr. Wong (Susan Sarandon), Rick (Justin Roiland) finds himself washed away from home, trapped in a sewer with only his intelligence to keep him alive. Well…his intelligence and various body parts from dead roaches and rats, to be more precise. By the time he's finally able to inject himself with the serum that his daughter Beth's (Sarah Chalke) been holding onto, he's taken down a foreign government agency, bonded with fellow prisoner Jaguar (Danny Trejo) and actually makes it back for the family's appointment with Dr. Wong. Now to be clear: turning one of your main characters into a living, breathing pickle isn't something that happens every day…even on a show like Rick and Morty. So where did the idea come from? Show creator Dan Harmon spoke with Fast Company recently to offer some insight and behind-the-scenes perspective on some things we've seen this season so far…and it would seem that we have Breaking Bad's Walter White/Heisenberg (Bryan Cranston) to thank for inspiring Pickle Rick:
"I think it was a case of somebody just saying, 'What if we started the episode this way, with him turning himself into a pickle?' Then the question became, 'If we say yes to that, why would he have turned himself into a pickle?' And the first answer was, 'Well, because he could and Rick is his own worst enemy and he'd want to prove himself.' Then the family therapy concept came in there because we started asking ourselves how could we keep addressing the divorce story of the season. A big inspiration for the Pickle Rick story, though, was the Breaking Bad episode where the Winnebago breaks down in the desert."
"It's more than a bottle episode, it's specifically a bottle episode of Breaking Bad where we get to see Walter White up against primal forces instead of watching him negotiate and bluff with street dealers and kingpins and using his access to cool chemicals and any equipment he wants to make any bombs and crystal meth and stuff. It was interesting to watch him trapped in a hot van, about to die, and having to fall back on his basic science knowledge to keep them alive, while also seeing what he was like under extreme stress in the hot desert heat. That was a big inspiration. I thought it was cool, the idea that Rick has all these gadgets all the time, he has these guns and vehicles and robots. He can make anything with his human hands that he wants because he's always near a big toolbox. How smart is Rick, though? Is he so smart that with his mouth alone he could gain an advantage over biological killing machines in an environment that wasn't built to sustain him?" The episode in question? Breaking Bad S02E09: '4 Days Out.'
"After Walt undergoes a PET-CT scan, he and his family wait for news about his cancer treatment progress. Fearing the worst, Walt follows Saul's advice to cook as much product as he can with the time he has left. Jesse's relationship with Jane develops, but is put on hold when he and Walt retreat to the desert for their marathon cook."
---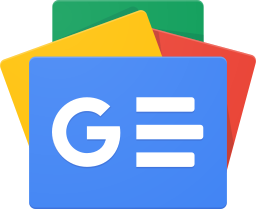 Stay up-to-date and support the site by following Bleeding Cool on Google News today!