King Ezekiel Actor Defends Lauren Cohan in 'Walking Dead' Contract Dispute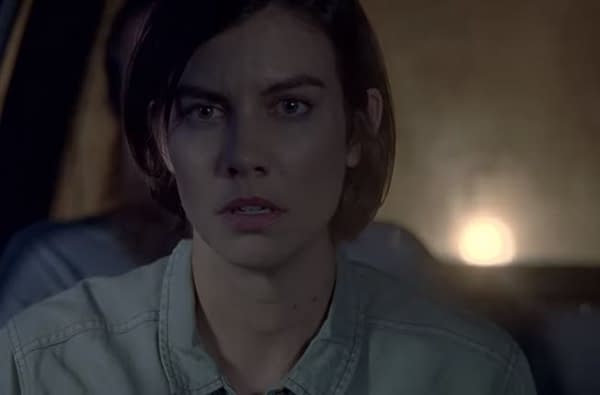 I still stand behind my initial thoughts on Lauren Cohan's ongoing contractual back-and-forth with AMC's The Walking Dead for Maggie to return to the long-running hit series for Season 9. Now, having said that? Yeah, I'm starting to get a wee bit concerned — especially when cast members start voicing their support over social media. Case in point: Khary Payton, who in a true King Ezekiel move, posted a photo of the actress on his Instagram account with this simple-yet-direct caption: "Pay the woman."
You can see Payton's original Instagram post here: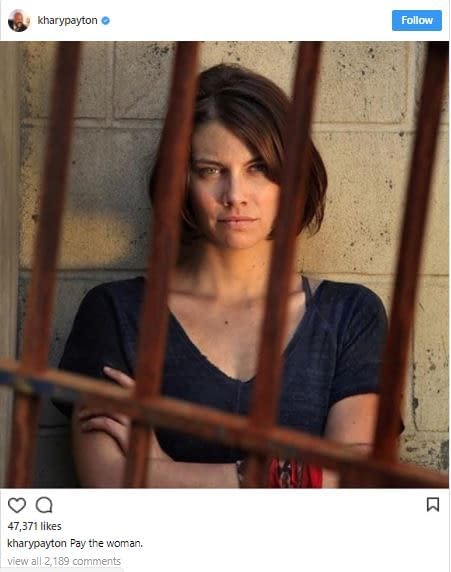 If pop culture practices have proven anything, it's that when contract negotiations get to the point where co-stars start taking sides publicly, it usually means that negotiations aren't going nearly as well as folks would want you to believe. Late last week, executive producer and outgoing showrunner Scott M. Gimple was quoted in an article from The Hollywood Reporter where he gave the impression that negotiations were moving along exactly as they usually do:
"These things do happen. We've had people do other shows and other gigantic movies that take America by storm. We're figuring it out with each other and trying to let people be able to do other things and stick around. I shan't even entertain the thought."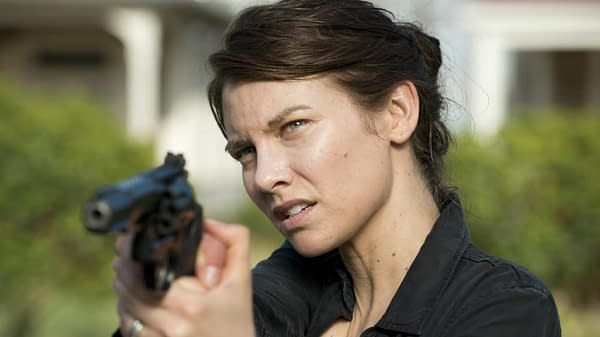 However, the very same article also quotes sources that say Cohan isn't too thrilled with what is being described as "lowball" offers. Those same sources also say that contrary to initial reporting, Cohan is not seeking an equal pay rate to male co-stars Andrew Lincoln (Rick) and Norman Reedus (Daryl), and the actress is not using the ABC drama pilot Whiskey Cavalier (to which she recently signed on) as a negotiating tactic. The ABC dramedy pilot also stars Scandal's Scott Foley and is written/executive produced by Dave Hemingson.
Again, there's no guarantee the pilot will get picked up for series; and even if it does, we're talking network television, so that's a series life expectancy minefield for most series. Aside from that, we've seen examples of actors working on more than one project at a time and how shooting schedules are adjusted to accommodate for it. Look how well flexible scheduling worked for Danai Gurira between The Walking Dead and Black Panther. As the show begins to expand upon its universe going into Season 9, screen time for a number of characters will need to be diminished — and in Cohan's case, that could work to her advantage.