Disney's 'Zeke and Luther' Star Adam Hicks Arrested in Armed Robbery Case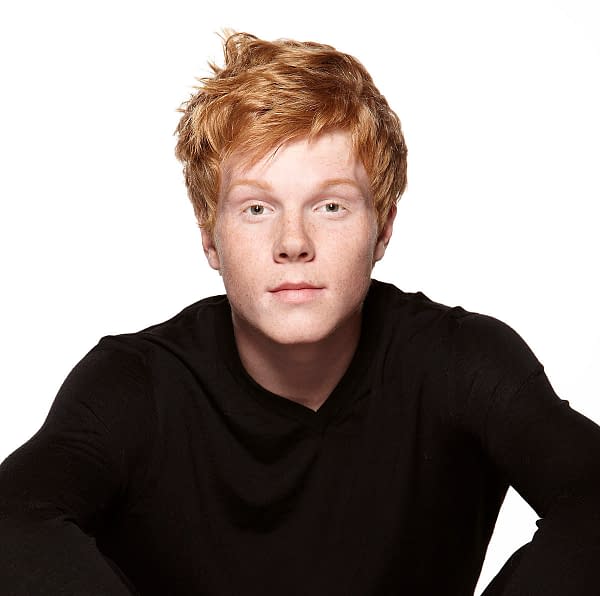 Former Zeke and Luther star Adam Hicks was arrested on Wednesday on suspicion of direct involvement in a series of armed robberies. The Burbank Police Department reports that the 25-year-old actor was accused of robbing several people on the street Wednesday morning. Court records show that Hicks was formally arrested around 2 p.m. and is currently being held on $350,000 bail. He is due to appear in court on Friday.
TMZ was the first to break the news, reporting that Hicks and his girlfriend are alleged to have approached several individuals and put a gun in their faces, demanding money; with TMZ reporting that two of the victims were women in their 70s. Law enforcement sources report that the pair are alleged to have committed "four or five armed robberies."
Hicks starred as Luther on the popular Disney XD series during its 2009 to 2012 run. His acting credits also include the 2015 film The Boy Next Door and a series run on Hulu's Freakish from 2016-2017. Jail records show that Hicks was also arrested in July and September of 2017, and that he has an arrest record for battery and firing a gun.
In a 2015 interview, Hicks discussed branching into other areas of the entertainment field and offered readers some advice on dealing with the entertainment industry:
"The advice for those who want to pursue a career in entertainment is that you have to start with your initial passion. I still get butterflies when people say "Rolling" and "Take 1," right before the director says, "Action!" I still get that sky diving feeling and I feel like if you really love your passion and you stick to your dreams, the accomplishments kind of come. Before you know it, you really get to look at it like, "Wow, I really did that!" You also have to stay level headed and look at your day-to-day plans and stay true to your passion. Don't get off track by admiring what you've accomplished because that's the past, just remain focused and keep looking ahead. Think about it, when you start admiring your own accomplishments, what do you end up doing? You wind up chilling, playing video games all day and become complacent. [laughs]"