Vicarious Visions Shows Off Stormy Ascent Level For 'Crash Bandicoot'
During the Crash Bandicoot: Then and Now panel today at San Diego Comic Con, game developers showed off a long lost level that was originally supposed to be a part of the first game, but will now become DLC for the current title, Crash Bandicoot N. Sane Trilogy.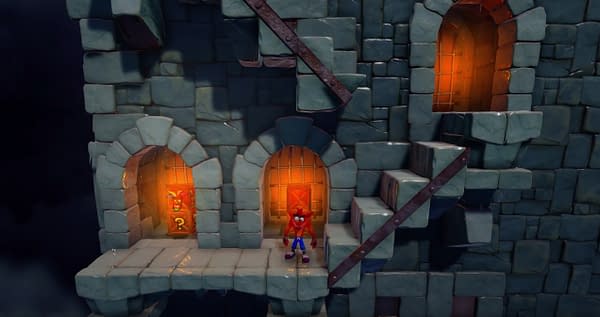 The original team at Naughty Dog designed the level called "Stormy Ascent" but it was never included in the final game. So the current devs took it upon themselves to dust it off, give the level a fresh look for current-gen designs, and threw it together as playable content. What's more, you can play it absolutely free starting today. For the next month, it will be available for free on the PlayStation Store as a download before becoming a cheap add-on. You can check out a video of the level below and maybe you can see just why they left it out of the game.