The Jumping Tone And Focus Of The Riverdale Pilot – Spoiler Free Review Hugh Sheridan writes for Bleeding Cool…
The pilot for the new Riverdale TV series premiered in Ballroom 20 at SDCC last night.
I guess the potential of the "Archie" characters for a teen-dramedy should be obvious and the WB mid-season series doesn't miss out on exploiting any of that potential. In fact. that may be its biggest problem – in doing so, it's crammed so full of disparate elements and influences it seems to be trying to be several different-type of shows at once.
Written by Archie Comics' chief creative officer Roberto Aguirre-Sacasa and produced by WB uber-producer Greg Berlanti (who also oversees all the DCTV shows), on paper the behind-the-camera team seems tailor-made for the project.
Sacasa in particular seems like the freakishly perfect guy to handle this – a playwright whose first big hit was Archie's Weird Fantasy (an acclaimed play with a "gay-Archie" spin), he went on to work in comics (famously, with Steve Niven. He was part of the team Bill Jemas chose to replace Mark Waid and Mike Wieringo on Fantastic Four – a decision that met with an immediate fan backlash and was quickly reversed, with Jemas leaving Marvel soon after).
He has also written for the TV shows Glee and Big Love, while most recently writing the "zombie-Archie" comic Afterlife with Archie which was a massive success.
There are some hints of Sacasa's subversive tendencies in the way he handles a few of the characters – Jughead, Moose and Josie in particular are given potentially interesting spins. The Betty–Veronica relationship is well handled as he avoids going in the obvious direction – at least straight away. Ironically – given Sacasa's past work – it's Kevin Keller who is given the most predictable depiction as he is shown as a gossipy best-friend type used mostly to push snarky exposition.
Archie himself is kept more or less consistent with past portrayals – as ever he is inexplicably attractive to everyone and central to each of their lives. The actor portraying him (K.J. Apa) seems to be able to handle the limited amount that's asked of him well enough – though as an Irishman, I find his black-dyed-red hair pretty ridiculous.
The story is stuffed with elements and plots from other successful shows – high school club drama (Popular and Glee), an older parent generation with secrets and past relationships (Revenge), illicit possible illegal relationships (The Affair) and even a Twin Peaks style murder mystery. In doing so, its tone and focus jumps around the place in an inconsistent and jarring fashion.
I suppose the job of a pilot is to hook the viewer and show off the potential for a new series rather than provide a compelling and balanced 40 minutes of entertainment. In exploring so many different avenues for storylines going forward they have certainly shown that the property is ripe for this type of exploitation.
But if this series is going to be a success in the long haul I would imagine that it will need to pick the show it wants to be – preferably something as original and subversive as Sacasa's past work – and stick with it.
---
---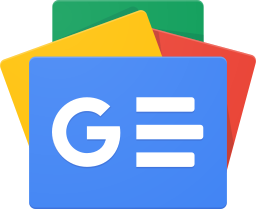 Stay up-to-date and support the site by following Bleeding Cool on Google News today!