SDCC '15: Star Wars Fever Causes Chaos At Hasbro Booth
Seems Hasbro was not quite prepared for the onslaught of Star Wars fans at their booth this year. We have two reports of the events that took place as the convention began.
Joe Glass logged the following report about trying to get a Stormtrooper figure from the Hasbro booth:
Getting in a little before the show started for the Preview night of San Diego Comic Con, I found myself wandering the halls a little early, taking in the sights and helping with set up. It also meant I could hope for better luck of getting some of the con exclusives, such as Hasbro's Stormtrooper action figure bearing the new design that will be seen in Star Wars: The Force Awakens.
But such dreams proved sure to be dashed.
Sales were not permitted before doors open, even for any of the exhibitors who were also waiting to get their hands on the tasty limited edition goodies on show.
However, as soon as doors opened, the Hasbro booth on the show floor was mobbed by hundreds of people, many of whom were not exhibitors or people setting up but had somehow otherwise managed to get onto the show floor early, that seemed to come bursting out of the woodwork. And Hasbro were NOT prepared.
Sure they had security and a barrier system, but it looked to be quickly overwhelmed, and in this writer's opinion, felt very dangerous for them, those desperately trying to get their hands on the first merchandise of the new Star Wars film, and other con goers.
In fact, one lady in front of me in the 'queue' (it was really a completely unorganised mob, to be honest) actually fell to the floor, and when some people backed up to give her space, others saw it as an opportunity to get that little bit closer in line to those six inches of molded plastic, with complete disregard for the woman's safety.
Then, I was actually punched by another man to get closer. The person in question punched me in the ribs, and as I held my side in surprise, he cut in front of me. Apparently, he deemed it perfectly acceptable to cause physical harm for a toy.
Personally, it was at this point, which coincided with security announcing that any exhibitors should leave the 'line' as they were not selling to them today, that I decided to leave that particular fracas. There is no action figure in the world worth threats of physical violence, to be honest.
Leaving the mass of people was just as difficult as becoming a part of it, but still, as I eventually found my way to freedom, the throng of avid Star Wars fans were jossling, pushing, threatening the barriers of Hasbro's booth…and for me, that was enough to make a quick exit.
Thankfully, the rest of the show this Preview Night is going swimmingly, that I could see, and the con-goers are generally a very happy, friendly group of people, as are the many creators, stars and publishers.
But I will certainly think twice before trying to get between a Star Wars fan and their exclusives again any time soon.
Jeremy Konrad had this experience:
The only thing I wanted at this years SDCC was the First Order Stormtrooper figure from the Hasbro booth. As a massive Star Wars fan, and action figure collector who has every other 6 inch Hasbro Star Wars figure, I had to have one. So, I went into preview night knowing that was pretty much my only mission. At the Hasbro booth, a generous man (who also had eight of the figure, but whatever) offered to sell me one for $30, only five dollars over retail. Excitedly, I took out my con money to pay him, and while doing so, a small man reached into my hand and stole $100 right out of it and disappeared into the throng of chaos surrounding the yet again mishandled Hasbro booth. Not being able to find him again, I stood there dumbfounded. But, this is what happens when you let chaos reign. Why not have preorders like Mattel? Why not do anything to resemble crowd control, besides security making sure people can't even get into the booth even if they are supposed to be there?
Well, mission accomplished I guess. Here is the figure in all its glory. Although, I am not nearly as excited as I should be owning it."
---
---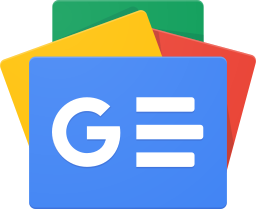 Stay up-to-date and support the site by following Bleeding Cool on Google News today!