Posted in: Look! It Moves! by Adi Tantimedh, Movies | Tagged: adi tantimedh, entertainment, Entropy, film, high rise, Madness
---
All Is Madness And Entropy In High Rise – Look! It Moves! by Adi Tantimedh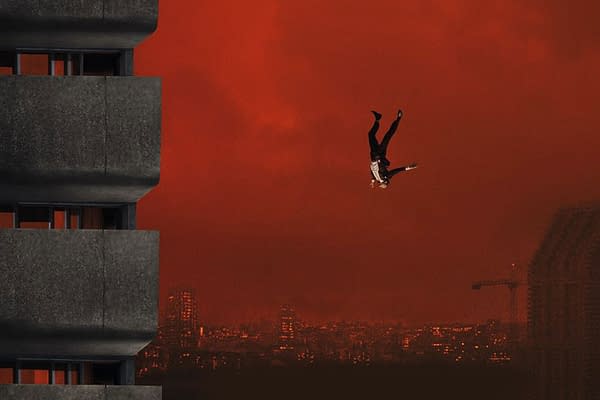 Adi Tantimedh writes,
I'd been looking forward to a movie of J.G. Ballard's High Rise for a long time. It had been passed from one filmmaker to another for decades, ever since it was first published in the 1970s. Finally, it's been made by Ben Wheatley, the first director to adapt Ballard who's actually British for a change, after Spielberg on Empire of the Sun and Cronenberg on Crash.
Tom Hiddleston plays Robert Laing, a doctor who moves into a new state-of-the-art high rise that promises all the luxuries and mod cons of Seventies modern living. As he whiles away his days in the building, meeting the rich neighbours and attending their parties and orgies, he notices cracks in the social hierarchy of the building, with the lower classes on the lower floors resentful of the ones higher up enjoying more luxuries, and infrastructural failures only increase the class tensions until all-out war erupts between the lower and upper floors. Laing, who lives in a middle floor, is the observer who witnesses the tensions both the upper and lower floors. The building turns into a microcosm of tribalism and class warfare and Laing himself starts to lose his mind.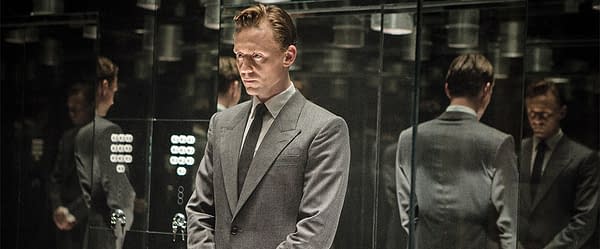 Ballard's novel is a classic piece of dystopian satire, a product of the downbeat 1970s as much as his own detached view of social mores after his experiences as a Child of Empire and prisoner of war in Shanghai during the Second World War. He always looked at the hype and ideals of the modern age with a jaundiced eye, watching for the madness and potential for destruction lurking underneath the cool, glossy surfaces of the new, and High Rise is more than typical of his works. Everything always collapses in entropy at the end. This applies to his narratives as well, where his dispassionate and detached, almost blank heroes bear witness to the edifice of social stability devolve into madness, violence and murder.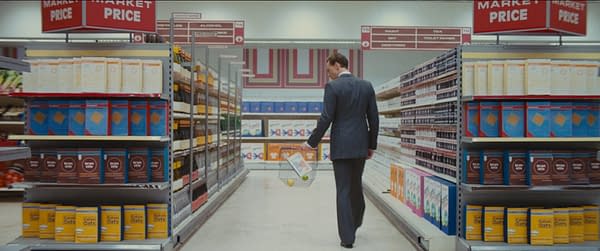 Ben Wheatley clearly understands the nuances and weirdness at the heart of Ballard's book and works to preserve it, even at the risk of alienating the uninitiated and those looking for a more conventional story with a a pay-off at the end. It's not surprising that some critics dismissed it out of hand for its intentional sense of collapse at the end. There's a pleasing sense of loose weirdness about the movie like it was a throwback to the weird British movies from the 1970s when there was a sense of "anything goes". Wheatley, a unique talent amongst British directors who celebrates the quirkier, weirder corners of genre storytelling, has form with dark humour and a very English form of madness. This is evident in his previous films like The Kill List and A Field in England, which reminded me of the sensibilities of Nic Roeg and the dark intensity of Michael Reeves' Witchfinder General. He has lamented the staid, generic, homogenized films of today compared the strangeness of the 1970s, and seeks to replicate that loose sense of oddness in High Rise. He could have set the movie in the present day but chooses to set it in its original context, explicitly presenting it as an allegory for the rise of Thatcherism. I always thought of London's Barbican Centre as the inspiration for the building in Ballard's novel.
The movie isn't exactly user-friendly, since it's detached and even a bit empty. But is that emptiness replicating the coldness of Ballard's novel or just a stylistic exercise? Some viewers found its weirdness skin-deep and all style, while others found it exhilarating. I suspect it depends on what you bring to it. If you're up for it, it'll give you a different experience from any other movie you're likely to see this year.
High Rise is now in cinemas and On Demand in the US.
Looking up, looking down at lookitmoves@gmail.com
Follow the official LOOK! IT MOVES! twitter feed at http://twitter.com/lookitmoves for thoughts and snark on media and pop culture, stuff for future columns and stuff I may never spend a whole column writing about.
Look! It Moves! © Adisakdi Tantimedh
---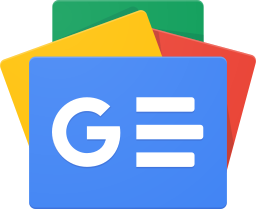 Stay up-to-date and support the site by following Bleeding Cool on Google News today!