A Comic Show – The Incredibles Meets Pet Sematary Anna and Aaron from A Comic Shop in Florida flips through tomorrow's comics today and they both enjoy Action Comics #2, Swamp Thing #2 and Animal Man #2, and divide over Detective Comics #2 and Red Lanterns #2. Guess how.
And Anna pushes Last Of The Greats from Image despite Aaron's protestations. Less so over Axe Cop… and not once mention of a Marvel comic.
Is that a first?
[youtube]http://www.youtube.com/watch?v=DFS8z6v1yc8[/youtube]
Weekly TOP PICKS: 10.

5

.2011

ACTION COMICS #2

GRANT MORRISON! You will believe a man can FRY!


SWAMP THING #2

SCOTT SNYDER! The mythology of the Swamp Thing branches out in ways you never saw coming. SWAMP THING: REGROWTH!


RED LANTERNS #2

PETER MILLIGAN! If Sinestro is Space Hitler, is Atrocitus Space Mao? Consult the little red book of Ysmault.


DETECTIVE COMICS #2

TONY DANIEL! After last issue's cliffhanger we're all ready to see Batman FACE OFF with the Joker!


X-MEN SCHISM #5

JASON AARON! The fact that Logan's naming his school after Scott's dead wife is more bad ass than the actual violence! When can I enroll in the Jean Grey School For Higher Learning?


ANIMAL MAN #2

JEFF LEMIRE! After the end of last issue I wan to revise my review; Animal Man is the Incredibles meets Pet Cemetery!


STORMWATCH #2

PAUL CORNELL! They watch the watchmen, and there's not a damn thing Alan Moore can do about it!
Indy:

THE LAST OF THE GREATS #1

JOSHUA HALE FIALKOV! The crime and horror guy from Echoes and I, Vampire does Heroes! Well, one last super human has to decide if we are to be, or not to be. Are we worth saving?


THE WALKING DEAD #89

ROBERT KIRKMAN! When zombies are lurking, don't be stalking!
Graphic Novels:

AMERICAN VAMPIRE: VOL. 01

SCOTT SNYDER! The guy who you just loved on Swamp Thing and Batman #1 has his own Vertigo book with STEPHAN KING! AMERICAN VAMPIRE introduces a new strain of vampire – a more vicious species – and traces the creatures' bloodline through decades of American history.


AXE COP "BAD GUY EARTH"

"Now Axe Cop and Dinosaur Soldier are being treated like bad guys, not only by the police, but by the president and the army, too! But when a pair of psychic brothers barge in from outer space and turn the army into bad guys, who gets the call to set things right? Axe Cop! " Yes, it was written by a five year old. Do you remember how to have fun?
Preview:
http://www.darkhorse.com/Books/Previews/19-240?page=1
NEXT WEEK…


ACTION COMICS #2
10.12.2011
---
---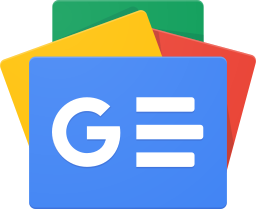 Stay up-to-date and support the site by following Bleeding Cool on Google News today!