Posted in: Comic Connect Sponsored, Comics, Sponsored, Vintage Paper | Tagged:
---
Action Comics #1 Original Color Art and the Fine Art of Calculating History
Comic book fans value their history highly, and although comic book and original art prices often seem crazy, I can assure you that every collector ever who has spent $X (where X is a large amount to that person) on a comic book or page or original art has a well-defined theory on why his purchase is worth $X. Perhaps it's because a similar item recently sold for a similar amount. Maybe this same copy sold for $Z about a decade ago, so a price of $10Z today is completely justified. Perhaps there's an expectation that the item will increase in value by a certain percentage due to an upcoming movie or tv show, or… well, if you're a collector or know a collector, you understand how this works. But what does that mean for something like this Action Comics #1 color art proof by Ed Eisenberg?
These calculations get quite a bit more tricky when unique or unusual items are involved. There was quite a bit of debate back in 2011 when these Detective Comics #27 proof pages were offered up at Heritage, for example. With a pre-auction estimate of $1,000 each, the pages hammered at an average of 14x that amount. The notion that an item is displayable and has a story to tell when you look at it certainly helps drive the price in a case like this.
Then there's things like Jerry Siegel's hair at one end of the spectrum, and the infamous Superman check at the other. Those items tell a story also, though what that story is will vary widely depending on who's telling it. The check is a stunningly important artifact of comic book history, and I'd personally looooove to have it in my collection, but while it's extremely cool, it's not quite as presentable as comics or art. Writing that post in 2012, I have to admit it crossed my mind what I'd do with it if I had it myself. It represents turbulent history, so I'm not sure I'd put it in a frame or a case on display. Because it's not something that'd give you pleasure to look at on a regular basis, I have a feeling it might end up in a drawer somewhere. You'd have to put it in a display with other stuff that gave it context. Perhaps that's what the buyer did do with it.
But even though it's not original art in the sense that collectors think of that term, the Action Comics #1 original hand-colored proof still presses all the buttons: it's mind-bogglingly important, it tells a story, and it's presentable. I've been fascinated with this item since it came to the public's attention when it was offered in a 1995 Sotheby's auction, where it sold for $10,350. This item climbed to $177,000 tonite without meeting the seller's reserve. Good show on the high bidder's part, I think, as that's a strong number for something that is not quite 'original art' in that sense that collectors think of it. On the other hand, I don't blame the seller for holding this item even more dearly than that.
Still, I had hopes we'd see a sale here, and publicity sometimes brings out buyers after the fact, so perhaps we still soon will. And more to the point: high-profile auctions tend to draw similar items out of private collections, and there are a few rumors surrounding the production of Action Comics #1 that I'd love to see solved.
Historic original hand-colored silver print proof from 1938. From the collection of Ed Eisenberg (and Harry Donenfeld) This treasure hung in the office of DC Comics for many years. 7.5" x 10.25"
Hidden Valley Collection

Comics were considered disposable, a temporary distraction, which is why so few copies of Golden Age books survive today, despite print runs in the hundreds of thousands. The same thought applied to the art used in the production process, tossed aside as an afterthought, or disposed of by publishers. As a result, the original art for nearly all the classic early works in comic books is lost forever, shredded and tattered, buried in landfills or incinerated and gone to ash.

Except for one truly remarkable piece, the first highlight of the collection, the original hand-colored art on the silver-print for Action #1!

Ed Eisenberg got his start as a young man doing color proofs for National Periodicals (now DC comics). To save money and time, publishers would print "silver proofs," cheap and slightly faded knockoff prints of finalized black-and-white line art printed on paper that would easily absorb watercolors, allowing color artists to mock up basic looks for the covers and interiors of comics to see what palette would work best. It was Ed who devised the color scheme for what became the single most-important comic cover ever published, Action Comics #1, the first appearance of the first superhero, Superman. As always, several proofs were made, allowing editors to choose which look had maximum impact, while the discarded ideas were tossed and gone forever.

Eisenberg, returning to the job after WWII, discovered this one surviving copy, showcasing his original color art, which had been hanging on Harry Donenfeld's office wall behind his desk, for years, and was about to be disposed of while workers cleared out the desk of the ailing publisher. Ed saved it from the scrap heap and took it home, where it remained in his possession until its appearance in auction some 60 years later. As the original art from this issue is long lost, this is likely the only remaining piece left of the construction of an American pop-culture monument, making it among the most historically significant items we've had the privilege of offering.

Observe the major variation in coloring: Eisenberg notes that the red car, while attractive and eye-catching, fought for attention with the red of Superman's cape, and, as editors felt that Superman must be the central figure on the cover, so the car's color was changed, bringing the final imagery in line with what we all know and love. The value and importance of this piece, both to comics and to Americana, cannot possibly be overstated. There are less than 100 copies of Action #1 out there, and look what's happened to the prices on those. Imagine if there was only one, like this hand-colored silver print!

Affiliates of Bleeding Cool buy from and/or consign to ComicConnect.
---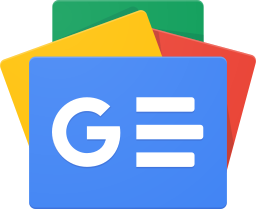 Stay up-to-date and support the site by following Bleeding Cool on Google News today!