Agents of S.H.I.E.L.D. Goes Deadly Groundhog Day: Season 7 Preview
This week's Marvel's Agents of S.H.I.E.L.D. has us excited for two reasons. First, "As I Have Always Been" finds Elizabeth Henstridge aka Agent Jemma Simmons stepping behind the camera to show off her directing chops (as you'll see in the first preview image), and we're a sucker for current cast members or alumni taking the helm for a round or two (we're spoiled by Michael Cudlitz and The Walking Dead).
If that's not reason enough (though it should be), they're going with a Groundhog Day theme: again, another storyline trick that always reels us in. Except for this time, there's no Bill Murray but lots and lots of death as Coulson (Clark Gregg) and Daisy (Chloe Bennet) find themselves reliving the team's death over and over again. Either they find a way to stop it and save the day in time, or the time storm ravaging the Zephyr will take care of the problem permanently- as you're about to see in the following preview images and promo: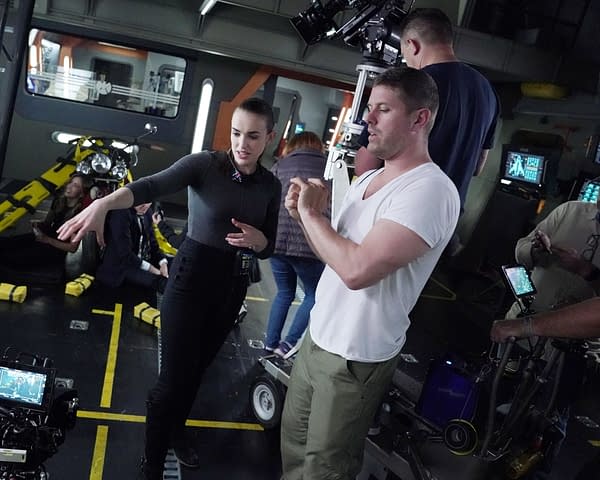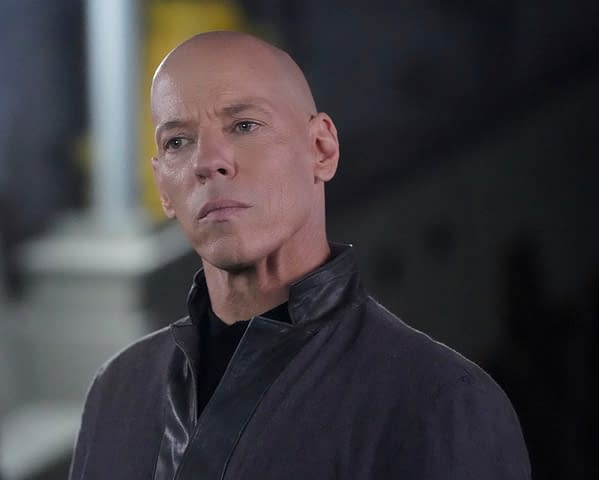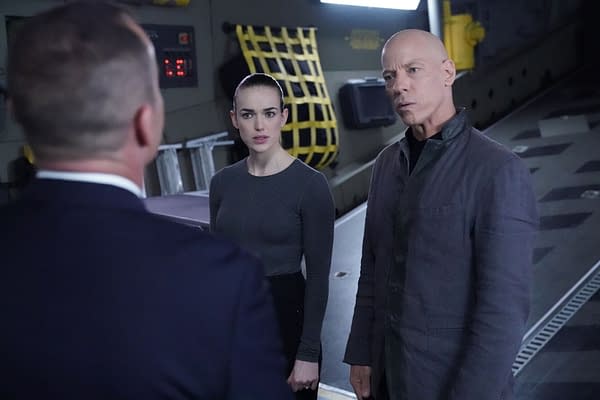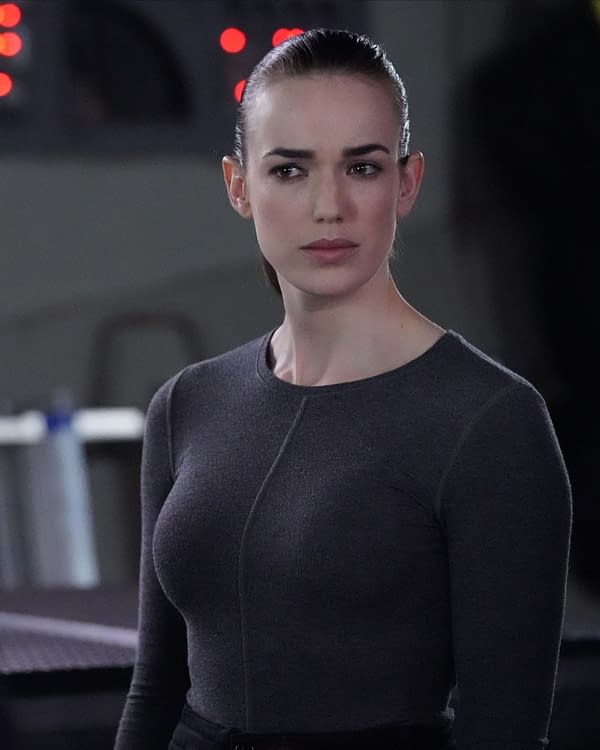 Marvel's Agents of S.H.I.E.L.D. season 7, episode 9 "As I Have Always Been": A time storm ravages the Zephyr, propelling it toward destruction while simultaneously forcing Daisy and Coulson to relive their failed attempts to save the team over and over until they find a solution or are swallowed by the storm. Making it to their next destination will take trust, courage, and sacrifice from everyone on board, but it will all come down to having enough time. Written by Drew Z. Greenberg and directed by Elizabeth Henstridge.
The ABC series stars Clark Gregg as Agent Phil Coulson, Ming-Na Wen as Agent Melinda May, Chloe Bennet as Daisy Johnson, Elizabeth Henstridge as Agent Jemma Simmons, Iain De Caestecker as Agent Leopold Fitz, Henry Simmons as Director Alphonso "Mack" MacKenzie, Natalia Cordova-Buckley as Elena "Yo-Yo" Rodriguez, and Jeff Ward as Deke Shaw. Joel Stoffer and Enver Gjokaj guest star. Produced by ABC Studios and Marvel Television, the series was co-created by Joss Whedon, Jed Whedon, and Tancharoen, who also serve as executive producers alongside Jeffrey Bell and Jeph Loeb. ABC Studios is a part of Disney Television Studios, alongside Twentieth Century Fox Television and Fox 21 Television Studios.