FX CEO: "Good Chance" 'It's Always Sunny in Philadelphia' Goes "Past Season 14"
Coming off a 13th season that was considered by viewers and critics (and the person writing the article you're reading right now) one of its best and a return to form things couldn't be "sunnier" for The Gang from Paddy's Pub. Renewed for Season 14, FX/FXX's long-running sitcom It's Always Sunny in Philadelphia is now tied with ABC's The Adventures of Ozzie and Harriet as longest-running live-action comedy series.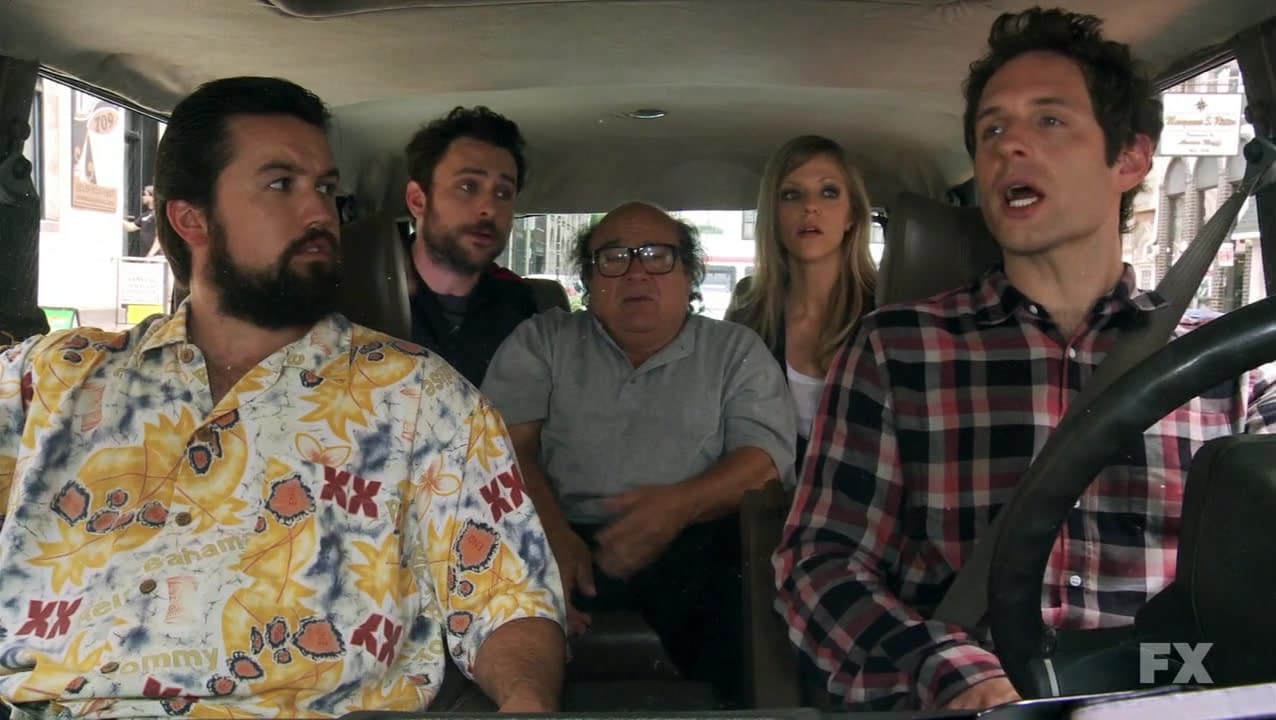 Based on the news coming out of today's Television Critics Association (TCA) Winter press event, FX CEO John Landgraf sounds more than willing to help Mac (Rob McElhenney), Dennis (Glenn Howerton), Charlie (Charlie Day), Dee (Kaitlin Olson) and Frank (Danny DeVito) take the title back home to South Philly so Charlie can hang it up behind the bar:
"As long as we can come to business terms that fit both our needs and they can continue to make episodes as good as they have been making, there is a good chance it may go past Season 14."
In the past, Day and the others have expressed interest in continuing the series beyond the upcoming season. The recently-wrapped 13th season brought the series a new round of praise and attention – which Landgraf recognized during his talk: "they made some of the best episodes."
Developed by McElhenney and Howerton, and written/executive produced by McElhenney, Howerton, and Day, It's Always Sunny in Philadelphia was FX's first comedy hit before moving over to FXX – a fact that Landgraf does not take lightly when he explained why the series has been so successful for so long, even after all this time: "It was the fist successful deconstruction and reconstruction of a sitcom," praising the leads as "five really hilarious degenerates who are most active schemers" as well as the main reason for the show's success – while also acknowledging the various "social issues" that the series addressed so effectively in the past.