It is either the best media buying strategy ever – or the worst.
In recent days, there has been significant publicity for Channel 4's documentary series Dispatches, which aired tonight, criticising Amazon for the way their treat staff, with undercover filming highlight incidents that contradict Amazon's expressed working practices, such as toilet breaks and sickness leave. The show also looks at dangerous products that Amazon sell, and tangentially seemed to suggest a line between selling books that celebrate an anorexic lifestyle, as well as identifying people who search online for mental issue – they choose anorexia nervosa as a specific example, with an advertising cookie that will last for 6 years. We are left to join those two very big dots ourselves.
But tonight in the ad break that ran before the show, Amazon ran a TV ad on Channel 4 that had lots of Amazon workers saying how much they enjoy working for Amazon and how well the company treats them. Which is in contrast to some of the footage Dispatches showed. But the ad does encourage people to book tours to see for themselves.
Will people believe the show and think Amazon is just trying to muddy the waters? Or will they believe the ads over their own eyes? Is it the best advertising strategy or the worst? The documentary even referred to the ad within itself, adding yet more levels of meta-ness to this investigation.
The documentary is available for streaming on the All4 App. Will Amazon buy ads on the All4 app now, rather than broadcast them on Channel 4? And could this be a new revenue strategy for Channel 4 if it works for Amazon? Criticise companies with of money and let them buy opposing ads? Or would that risk them spending money on lawyers instead?
Here's a trailer for the show.
"You need to be stowing every 10 seconds."

Amazon's incredibly quick and efficient operation has made it the biggest online retailer in the world – but Dispatches has been undercover to investigate claims of poor working conditions inside the company's warehouses. pic.twitter.com/UeDLFRUF2K

— Channel 4 Dispatches (@C4Dispatches) November 11, 2019
The Amazon TV ad that ran doesn't appear to be available on-line but it is a UK version of this American ad – the UK version also talks about workers having a four day week and three day weekends if they want…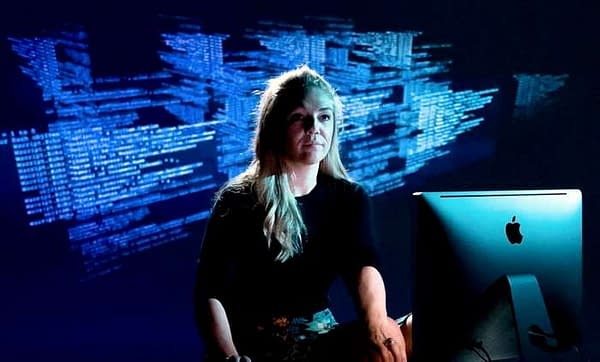 Enjoyed this article? Share it!