American Gods Season 2: Neil Gaiman Tweets God Squad Pic, Video Confirms 2019 Premiere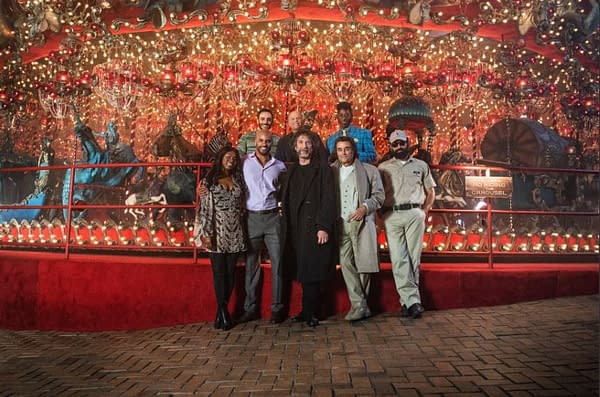 Finally! The Rock…is coming back…to American Gods!
With production on the second season of Starz's hugely successful American Gods adaption currently underway, author/executive producer Neil Gaiman tweeted out a behind-the-scenes video and self-described "God Squad" group pic that made one thing crystal clear to Gods fans: we're going to "The Rock" – and I'm not talking Dwayne Johnson. As you can see from the video and the pics throughout the post, Ian McShane (Mr. Wednesday), Ricky Whittle (Shadow Moon), Yetide Badaki (Bilquis), Orlando Jones (Mr. Nancy) and more are hard at work at Wisconsin's famed House on the Rock.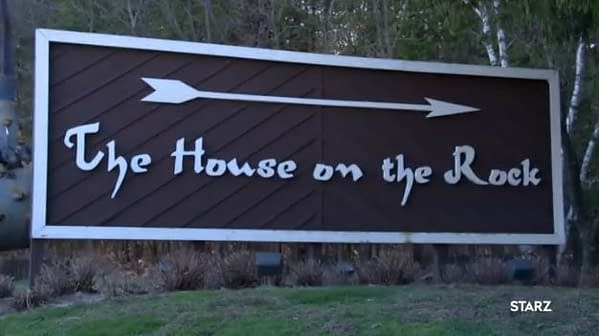 Viewers caught a brief glimpse of the location's signage at the end of the first season; but from what we can tell in the video below, it appears the House on the Rock will have the same level of importance as it did in Gaiman's 2001 novel when the series returns with its eight-episode second season in 2019:
"The first season was all about getting to the House on the Rock. It's amazing to see everyone back, and to be entering the next stage of the story with the best bunch of actors around, along with some inspired filmmakers." – Gaiman
After several rough months that saw FremantleMedia's highly publicized switch in showrunners from Bryan Fuller (Star Trek: Discovery) and Michael Green (Y: the Last Man) to Hannibal's Jesse Alexander (with Gaiman overseeing); a contentious online exchange between Gaiman and The Hollywood Reporter over their coverage; and the apparent departure of Gillian Anderson (The X-Files) and potential departure of Kristin Chenoweth (Wicked), the Starz series has seen its luck change for the better (we're not talking Mad Sweeney's current luck here) over the past weeks.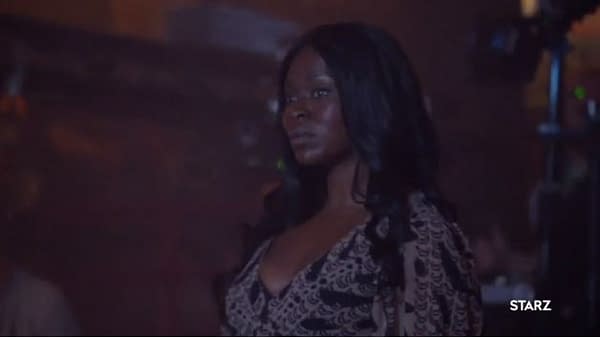 Following up on Bruce Langley's (Tech Boy) tweet from early April signaling the start of production, Whittle and Badaki appeared at the 2018 Chicago Comic & Entertainment Expo (C2E2) to talk all things (without spoilers) American Gods. At the time, the duo had yet to film at the House on the Rock; but had just finished the read-through for the second season's first script, which Whittle says sets up the series with "another crazy cliffhanger that will have you going 'What the flying shit?'"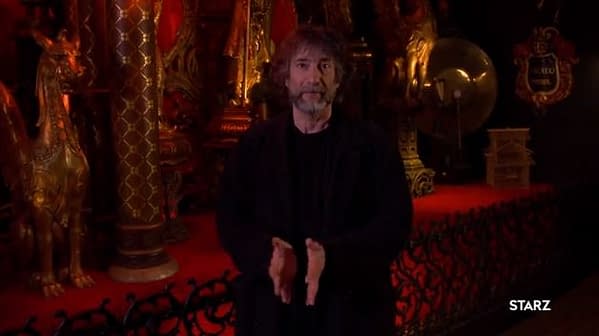 Produced by FremantleMedia North America, Gaiman, Alexander, McShane, FMNA's Stefanie Berk, Craig Cegielski and Scott Hornbacher serve as series executive producers. Second season premiere director Chris Byrne (Hannibal, Star Trek: Discovery) is co-executive producing alongside Heather Bellson and Rodney Barnes; with Lisa Kussner producing.