American Pickers' Mike Wolfe to Guest Star on NCIS
NCIS may be the biggest show on CBS and the biggest show on Television in terms of total audience. It's currently in its 15th season and has already announced that Drew Carey is going to be a guest start on an episode. After this many seasons, the show can get away with just about anything… hence today's reports that an upcoming episode will feature Mike Wolfe of History's series American Pickers. Wolfe will be playing… Mike Wolfe of the TV show American Pickers who on an episode buys a 200-year-old war stick. It's an episode being watched by Gibbs (Mark Harmon) and Ducky (David McCallum) and the stick matches the weapon of a decade-old cold case. Gibbs ends up tracking down Wolfe and the case gets re-opened.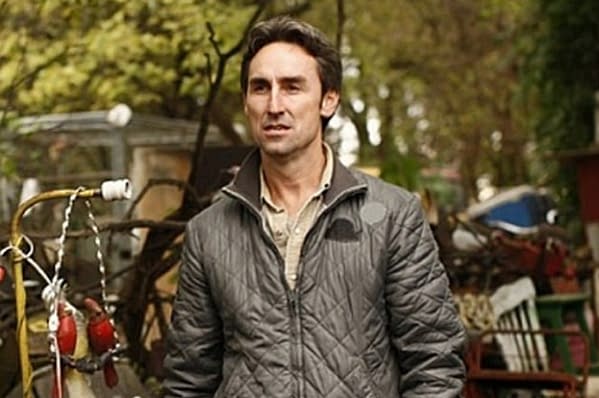 American Pickers is a series about Wolfe and his partner Frank Fritz who travel the country looking to buy object from collectors looking to downsize and then re-selling the items at their shop. The show is in it's eighth year and was created by Wolfe. It airs Mondays at 9 PM on History. No word if Fritz or the popular Danielle Colby-Cushman (who runs the shop) will be appearing in the episode.
NCIS airs Tuesdays at 8 PM on CBS with this particular episode scheduled to air March 13th.
Source: EW.com