"Animal Kingdom" Season 4, Episode 4: Would Take a "Tank" to Take Down Smurf [SPOILER REVIEW]
Sooo… this week's episode of TNT's Animal Kingdom "Tank" kept up the fourth season's "crazy" factor… and by "crazy," I mean insane. And by "insane," I mean… it's fantastic!
Spoilers Warning!
Smurf has cancer, and pretty hardcore from what it seems like. Pope is of course being extra in his head and Angela is trying to pry him out of it. Of course, Smurf is meddling again and trying to get in Angela's head to convince her not to go after Pope. Confusing? Yes. Messed up? Totally.
Back in the 70s, baby Smurf (aka Janine, aka Leila George), learns a valuable lesson about PTSD, power, and control. More specifically, how to control the people around her so she gets what she wants. And you better believe Smurf gets what Smurf wants.
J finally grew a pair and kicked crazy-ass Mia out of his apartment…which she then enlisted the help of her crazy-ass abusive boyfriend Tupi to break in and trash the place.
And of course, the episode we've been waiting for – they finally complete the art heist… I mean, stealing a giant rock from a truck. Trust me, it's more exciting than it sounds.
In a true streak of creative criminal activities, the heist sequence does not fail to entertain and empress.
And in yet another display of passive-aggressive anger, Smurf leans on Adrian (Spencer Treat Clark) by bringing them a lasagna. Oh, and correctly rehoming their vodka from the counter to the freezer, where it belongs.
J has a great discussion with his uncles about not trusting people outside the family and takes the directive seriously to find a solid job if he wants to be in charge. Oh, he does want that pretty damn bad, and it looks like he's poised to take the keys to Smurf's kingdom really soon.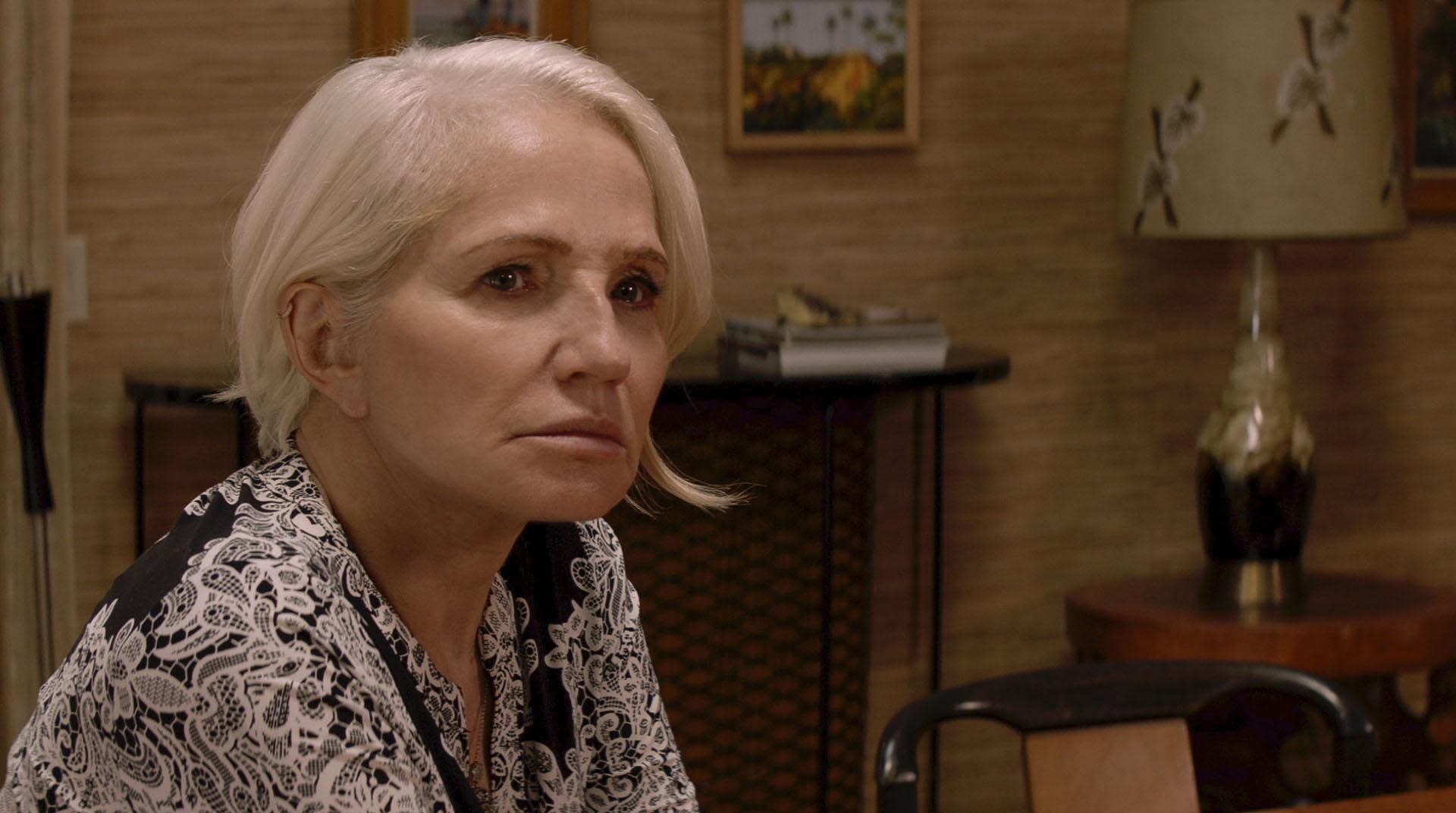 In an oddly sweet scene, Smurf and Frankie have a nice heart to heart. Frankie surmises the next morning that Smurf is lonely and needs her boys now more than ever.
Angela can still get gone – she's distracting Pope from the job by constantly bringing up his dead sister. But of course, he loves her or something and won't tell her to GTFO, much to J's chagrin.
Poor sweet cinnamon bun Adrian is still jumping through DEA hoops and I swear, nothing has made me hate the feds as much as these shows have. I swear, this agent is just being a total dick just because. Dangling someone's freedom over them and then threatening them because he didn't want to out himself to Agent Asshole is not okay.
He also needs to get gone. Maybe with Angela, maybe in a giant fire of rage and spiders – I'm really not picky. Promise. Hell, can I bring Opie from Sons of Anarchy over to Agent Stahl his trifling ass? Please? Because that's almost the level of hatred I'm at here.
On to something more calming…it looks like there's trouble in paradise for Frankie and Craig – right after passing the art off to its new home, he blows up at her about not getting paid. Maybe what J and Deran have been saying really have gotten to him and he doesn't trust her as much as he thinks he does.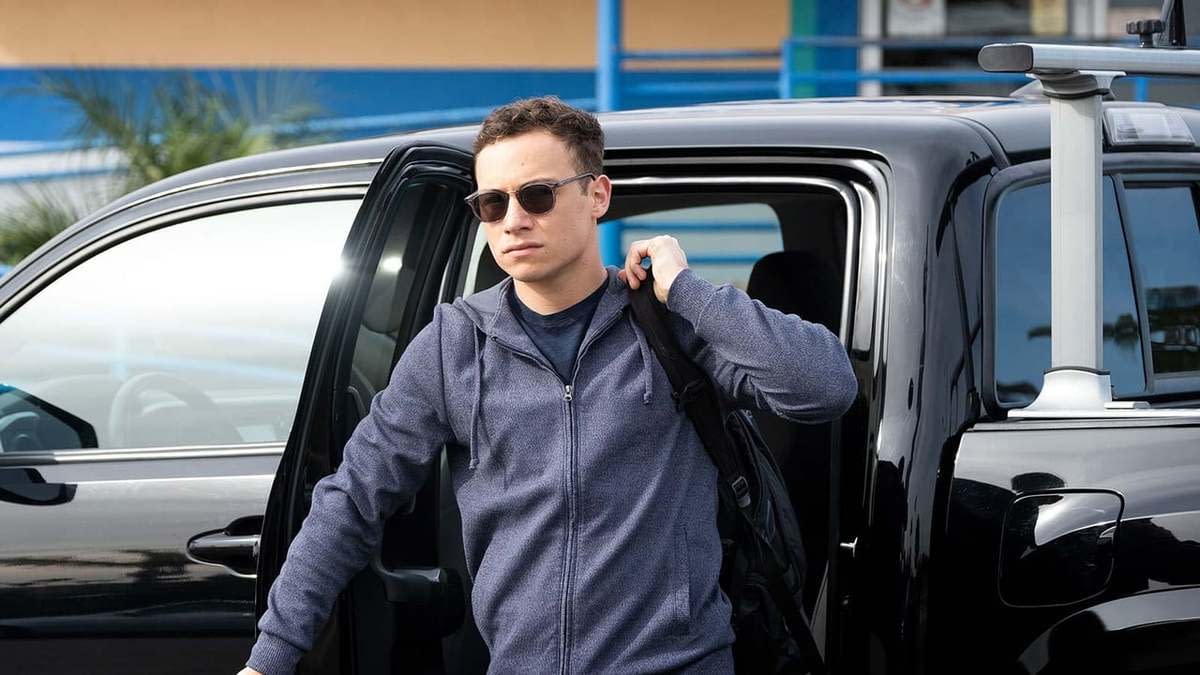 Speaking of Craig…things get even more twisty when Ren, his pregnant drug dealer girlfriend-type-person shows up at his house. So twisty!
And in a final twist of tonight's twister episode, Pope comes home to see that Smurf repainted Lena's room…you know, the one weird and inexplicable thing Pope was dead set against happening. He goes to confront her about it in another shouting match with vague sexual subtext (ew) and not so vague menacing music. However, when he gets to her room, he finds her passed out on the bathroom floor – blood all over the place.
Will Smurf meet her demise sooner than we thought? Will she come back as a ghost and continue to haunt her boys in an effort to control them? Will any of the love interest side characters get less annoying? And perhaps most importantly, will Adrian and Deran finally be able to leave this awful life and live in an adorable bungalow by the beach in domestic bliss forever?
While we can only hope the last one's true, we'll just have to tune in next week to find out how they torture the boys some more. I mean…teach them important lessons. Like maybe, "don't smuggle drugs, because the TSA will catch you and turn you over to DEA Agent asshole and be a complete dick about everything."
But you know, we can't all have parents like Smurf.