"Animal Kingdom" Season 5: What Rigo Sanchez's Manny Being Upped to Series Regular Could Mean
I know it doesn't feel like summer yet, but that's changing – Animal Kingdom, your favorite summer series on TNT, is back in production with some casting news.
And maybe clues to what we get next season?
Rigo Sanchez was just announced as series regular for the upcoming season 5, which will be on your screens this summer (no date – but if history tells us anything, it'll likely be May/June 2020).
Of course, Manny was introduced last season in the "groovy origins of Smurf" story line, as the leader of the crew she fell in with. So, that looks like confirmation that we're continuing to see Smurf build her empire as well as her family in this coming season.
Now, if you're new to this show, Manny (well, young Manny) is only seen in the flashback 70's storyline featuring Janine (aka Smurf). Connecting the dots, that means this season will continue to feature more of Smurf's early days – maybe even see her take control of the crew (aside from just bossing the boys around).
I mean, they need Smurf representation somehow, right? I just hope this doesn't cut into the Cody boys' storylines too much. I mean, if this story goes on long enough into the 80's and 90's then we would see the childhoods of the Cody kids (yes, Julia included) and find out firsthand exactly what led them to be coerced into a life of heist with their mother.
Now, the rumor mill is abuzz with the idea of a spin-off show – could it possibly be that if the show doesn't exhaust all backstory that they may give it a whole show to itself? "The Misadventures of Bank Robbers-in-Training" has a nice ring to it, don't you think? Maybe a little wordy?
You're right, I'm probably better off sticking to writing about television after it airs. Which is why I can't wait for the fifth season of TNT's Animal Kingdom to finally air – my Cody boys have been gone too long.
---
---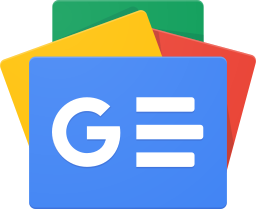 Stay up-to-date and support the site by following Bleeding Cool on Google News today!