During last week's premier of Archer 1999, I had a hunch that the series would lurch wildly in one of two directions- either wildly funny, or mildly amusing.
After episode 2, "Happy Borthday", I'm sad to say that Archer is barely getting to mildly amusing. The show is clearly running out of steam, and the same 5 jokes are going to get really stale, really fast, which is a shame- when Archer works, it's fantastic. Right now, it's kind of on life support.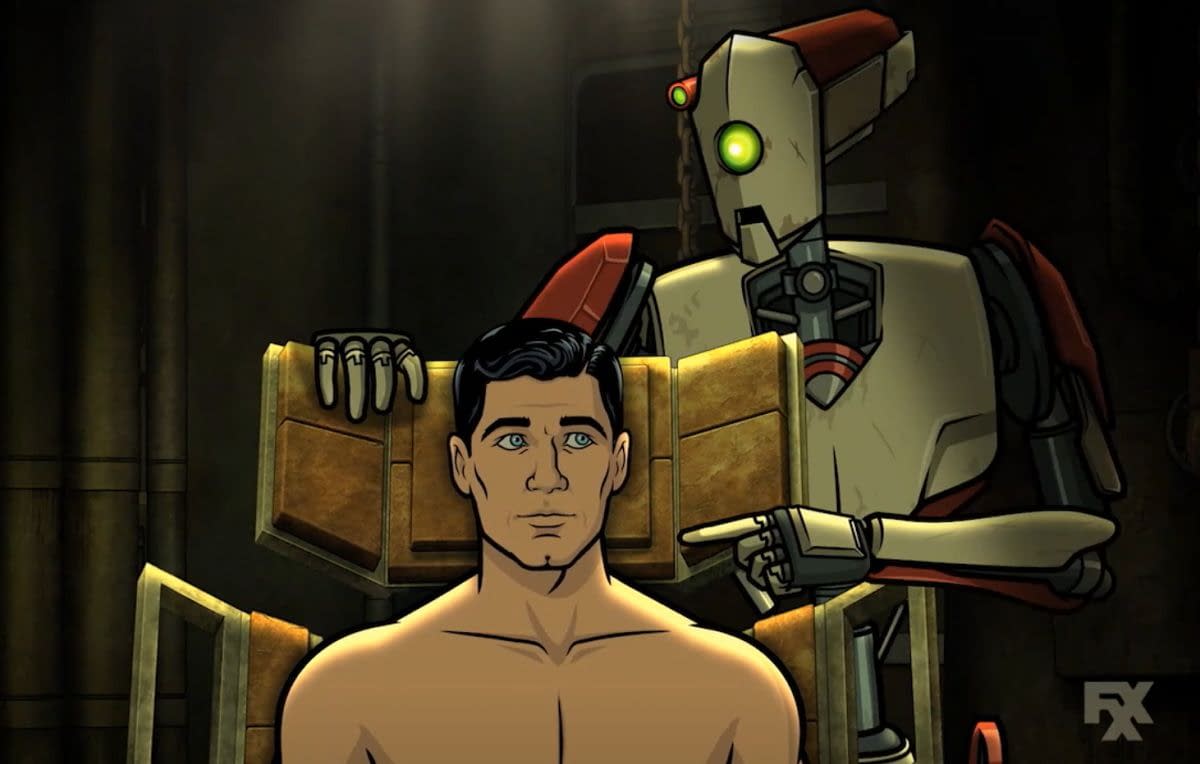 Here's the sad part, though: there are bits that come out of left field and glimpses of Archer's glory days peek through. Ray (Adam Reed) steals the episode, and he's barely even there. The rest of the crew of the Seamus are prisoners of Barry 6, and forced to fight in a gladiator ring for Borth's birthday celebration.
The crew pairs off to fight while Archer is being tortured, and there's a little bit of put-down banter flung about that kind of works, but mostly doesn't. Kreiger (Lucky Yates) gets a few good lines, while just about everything with Pam (Amber Nash) fails to even launch… which is painful to watch happen. She's such a fun character, but now she's reduced to stinky boner jokes and a swing-and-miss at the end that falls on the ground like a sack of, uhm, smelly erections.
Carol (Judy Greer) was a lot of fun last week, but this week she's set dressing. Archer (H. Jon Benjamin) feels like he's lost his edge- there was one funny line regarding a potato, the rest was just… Archer. Lana (Aisha Taylor) doesn't have a lot to do. Cyril (Chris Parnell) just whines. The vocal talent is obviously funny as hell, it's a shame there isn't much for them to work with.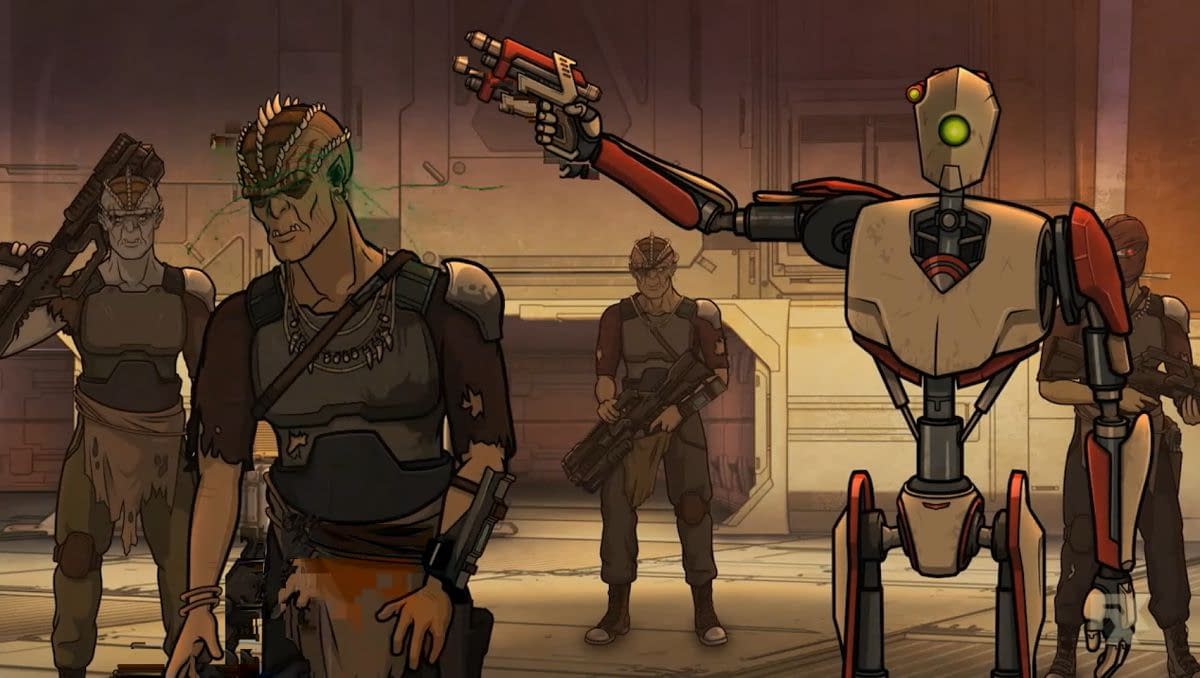 The saddest part, though, is that the setting itself is actually a ton of fun. The design work going into Archer 1999 is fantastic, and it all works really well for a science fiction show. Barry 6, Funbeak, and Barry's crew of alien scum look like a blast. If only the writing could live up to the production design, we might have a winner here. Instead, we're just getting another lesson on why you should quit while you're ahead.
Archer 1999 airs on Wednesday nights on FXX, here's a peak at next weeks episode:
Enjoyed this article? Share it!