"Arrow": As "Crisis" Looms, Oliver Faces Ghosts of His Past in "Purgatory" [SPOILER REVIEW]
Oliver Queen (Stephen Amell) is back where The CW's Arrow started on Lian Yu, the island where he was marooned and found his purpose and destiny. Joining him are allies old and new, including Oliver's children, with whom he tries to create a sense of closure as he faces his fate that he knows he will not survive the impending Crisis. It creates a lot of beautiful hero moments for our team, and also allows Oliver, as in previous episodes this season, put to bed the ghosts of his past.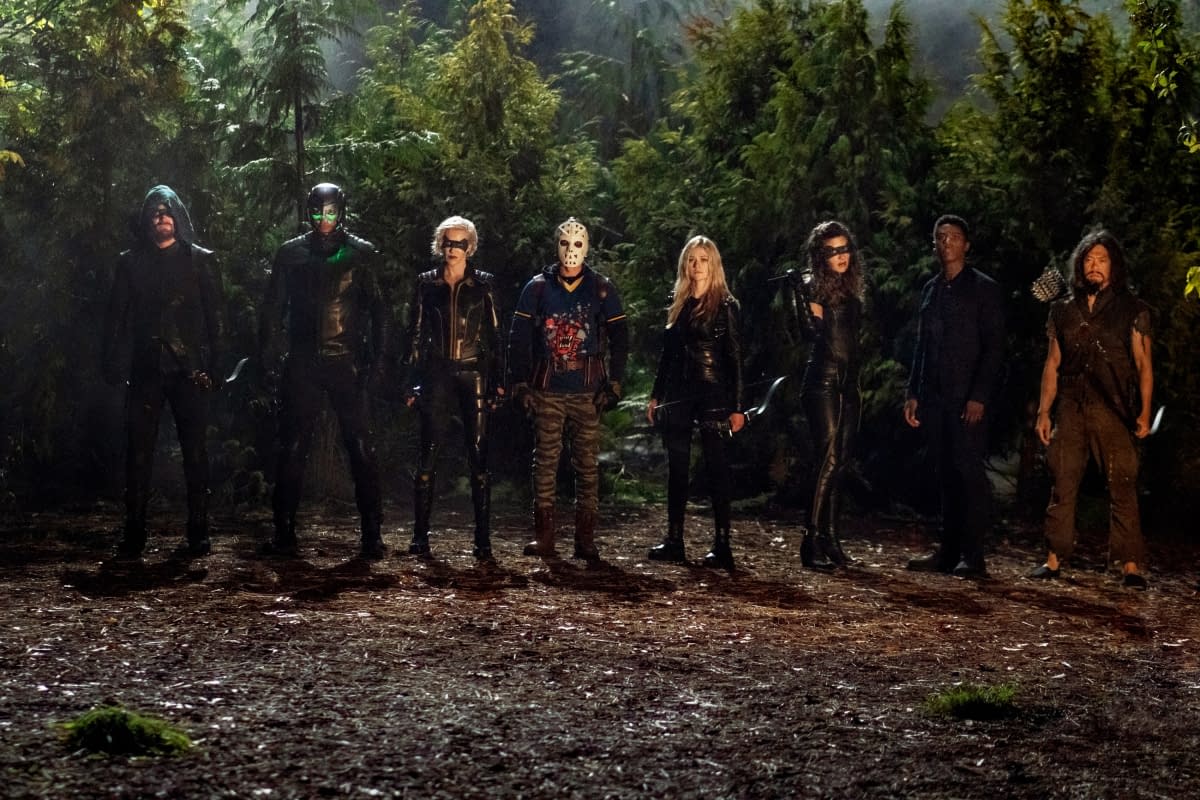 In this case, these are somehow literal ghosts, including Edward Fyers (Sebastian Dunn), who we may remember from early seasons of Arrow. The power of the island is bringing back to life both allies and enemies, but The Monitor's plan for this moment is to use this energy to power a device that will aid them in the upcoming Crisis. Lyla (Audrey Marie Anderson) delivers the schematics for this weapon to half of the team while the other half, including Roy Harper (Colton Haynes), fly in the stolen plutonium from Russia. After Fyers and his mercenaries shoot down the plane, Roy's arm is pinned and the only solution becomes a battlefield amputation. This is one of several major stakes for our characters.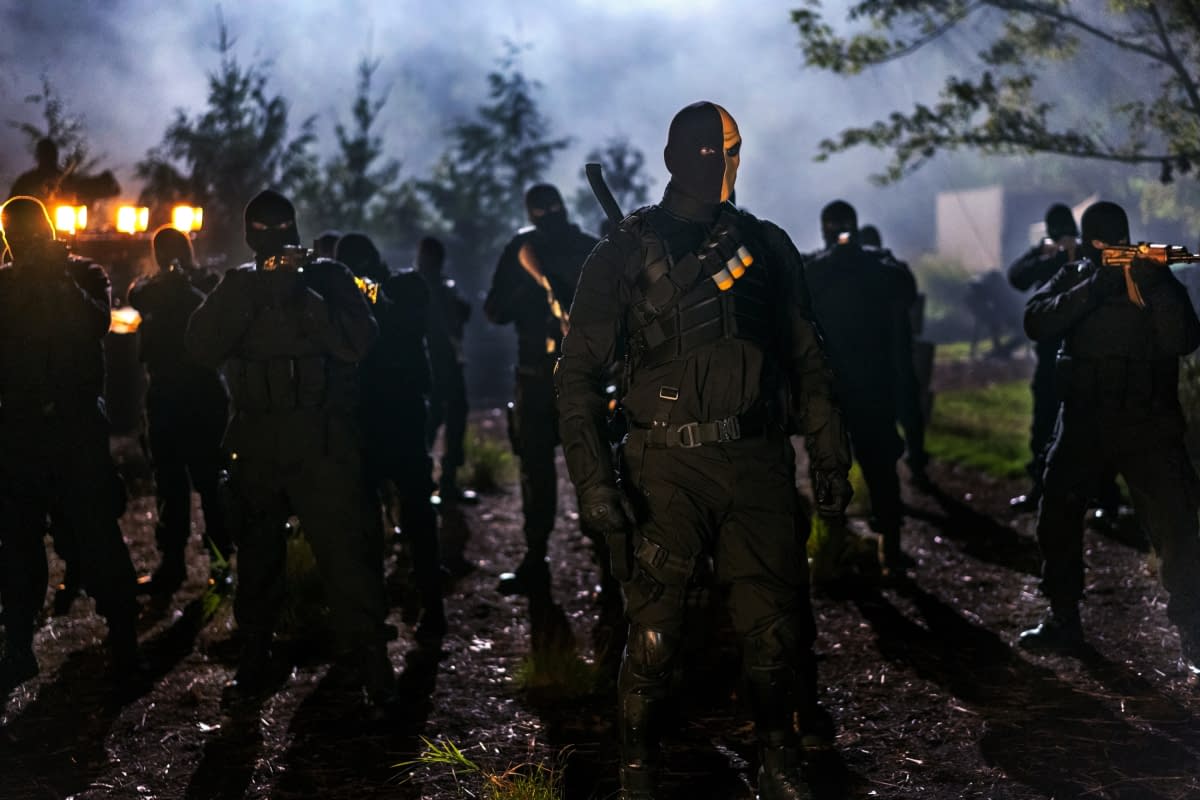 The strength of this episode lies in its intentions on leaving everything on the field in these final episodes. The action setpieces are spectacular in the most literal sense. It's fantastic to see all of our heroes line up against long odds, and just really fun. There's also a great undercurrent of our characters embracing their destinies. Oliver has to face his children and create a sense of closure around his impending death. Lyla finds a new meaning and power in her new calling as Mar Novu's Harbinger.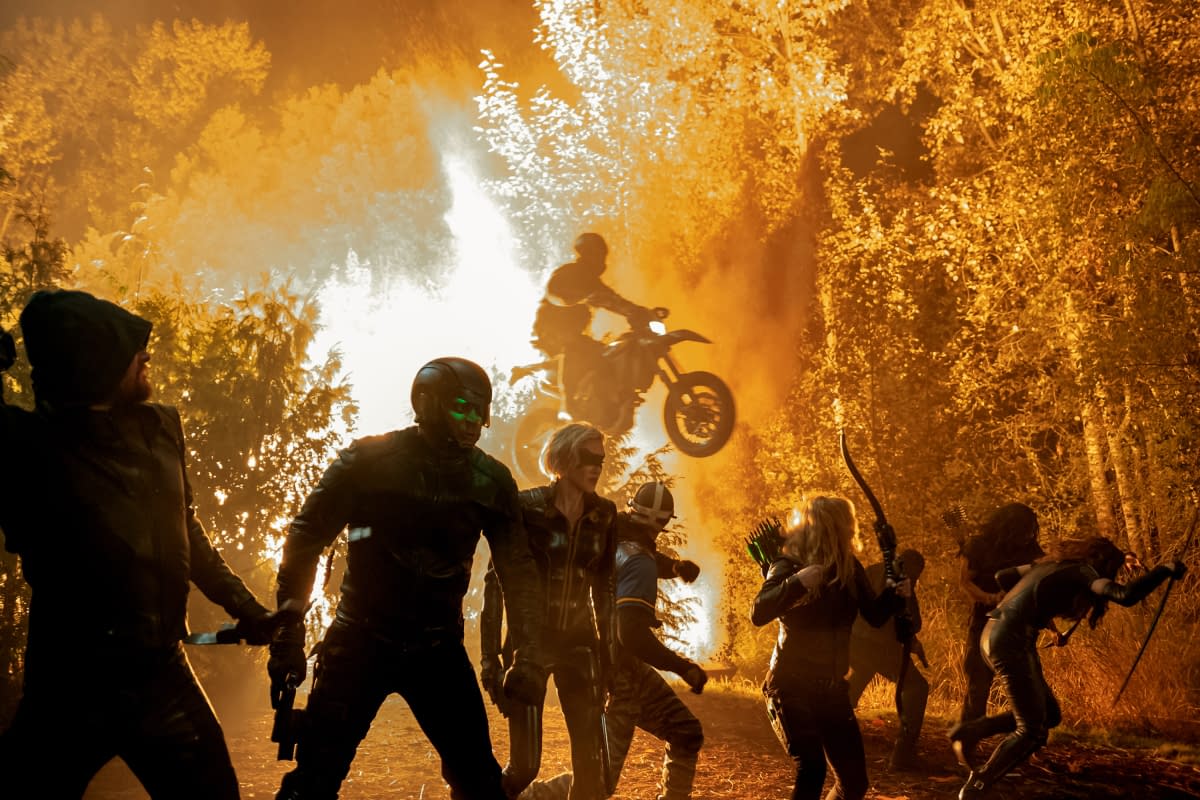 On the opposite end of the spectrum, if there's one disappointment in the episode it is that for the first half of the episode Mia (Katherine McNamara) ends up sulking because she finds out about Oliver's upcoming death. This is not only not a good look for our would-be replacement for Oliver, it also seems extremely out of character. Brood? Yes. Sulk and refuse to take action? No. The episode only improves once she decides to be in on the action. It's also just not a great character beat. And in an episode where major changes are happening to other characters, this just isn't that compelling.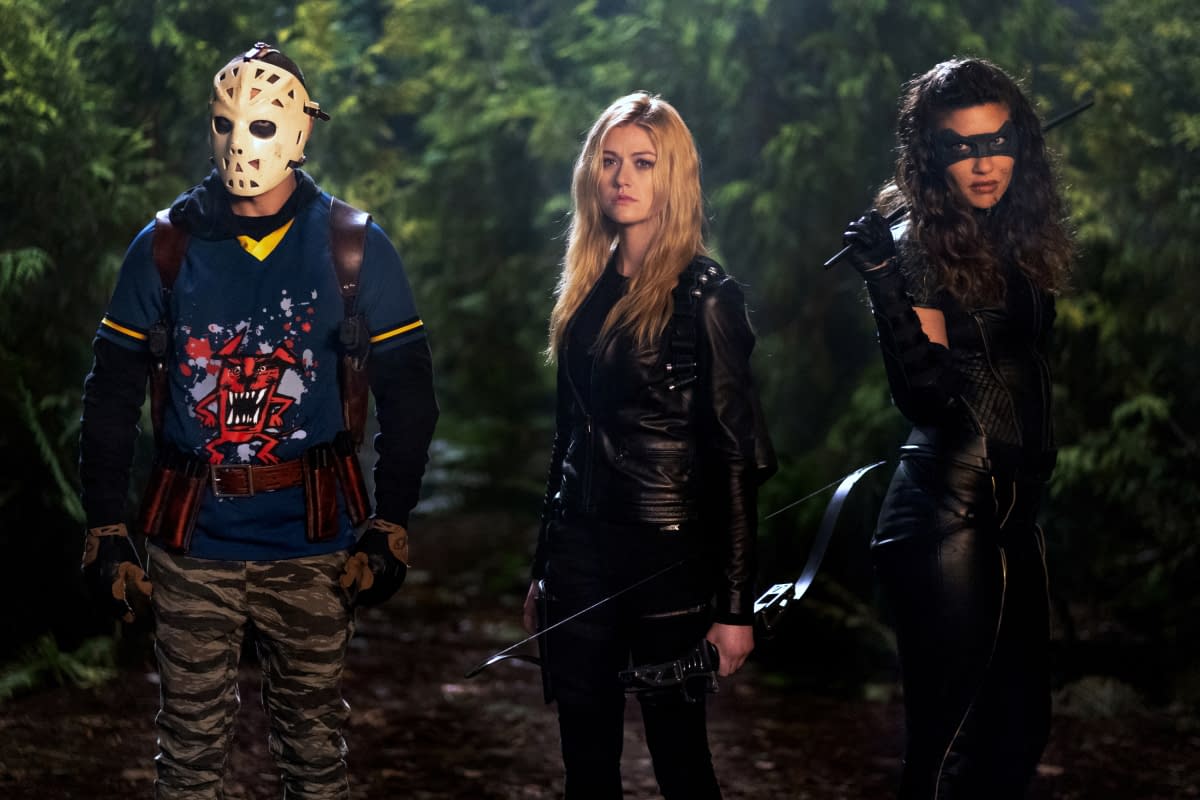 But overall this is pretty spectacular episode, emphasis on the spectacle of it all. And with that setup and their temporary triumphs, they face the horizon as the skies turn red and Crisis is here. What an amazing end to the midseason. And, of course, we then cut to the same scene which has capped off our other Arrowverse shows of "Nash" Wells entering Mar Novu's sanctuary below Central City to take his place as Pariah.
Arrow returns with its antepenultimate episode "Crisis on Infinite Earths, Part 4" in the new year, on January 14, 2020, but many of our Arrowverse heroes will be joining Crisis episodes 1-3, airing next week Dec 8, 9, and 10th on the CW at 8/7 CT.