Arrow Season 6: The Last Stand Against Ricardo Diaz
One last sneak peek for tonight's Arrow season 6 finale. The episode, called 'Life Sentence', brings the building battle between Oliver Queen (Stephen Amell) and Ricardo Diaz (Kirk Acevedo) to a head. And while there has been a lot of talk about the episode, if you're trying to go in clean, leave now — there are spoilers below.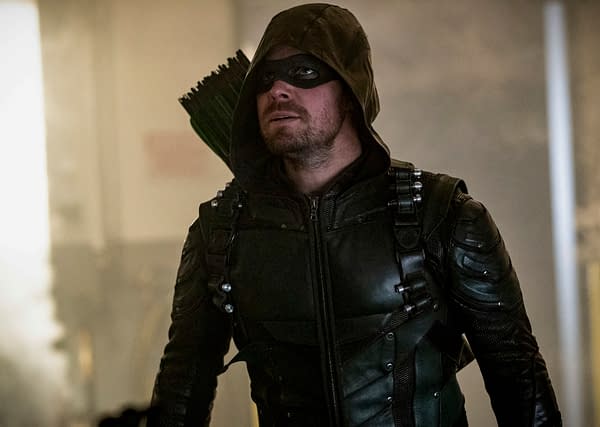 The clip shows that the FBI and Team Arrow have taken over the SCPD headquarters, and we find out that everyone on the team has immunity to prosecution — at least that's what Oliver says. While they were table to take back the police station, Diaz is in the wind and no one is talking. Agent Watson (Syndelle Noel) wants answers and Oliver heads off to talk to his man inside of Diaz's organization: Anatoly (David Nykl).
The episode marks the end of the run for co-showrunners Marc Guggenheim and Wendy Mericle. Guggenheim will move into a story consultant role while Mericle has signed a development deal with ABC. Replacing them for season 7 is Beth Schwartz, who started with Arrow in season 1 as a writer's assistant and is now going to be in charge.
The Arrow season finale airs tonight at 9 p.m. ET on the CW.
https://youtu.be/jbGntljO-Jg