Welcome to our final season of The CW's Arrow. We have ten episodes – and in the eighth episode, we get to the "Crisis" crossover event. Place your bets now, start your "death pools", and we'll get you all the latest info (and speculation) we can. Here's what we know about the season premiere, "Starling City":
https://www.youtube.com/watch?v=3DZXG-goOLs
"Arrow" season 8, episode 1 "Starling City": SEASON PREMIERE – While trying to decipher The Monitor's (guest star LaMonica Garrett) mission, Oliver (Stephen Amell) returns to Starling City where he encounters familiar faces. Meanwhile, Mia (Katherine McNamara) and William's (Ben Lewis) team clash with a new foe.
That. . . doesn't give us much. Let's look at some photos to see what we can glean from them. First up, we're back in costume and in action for Oliver, Diggle, and Laurel.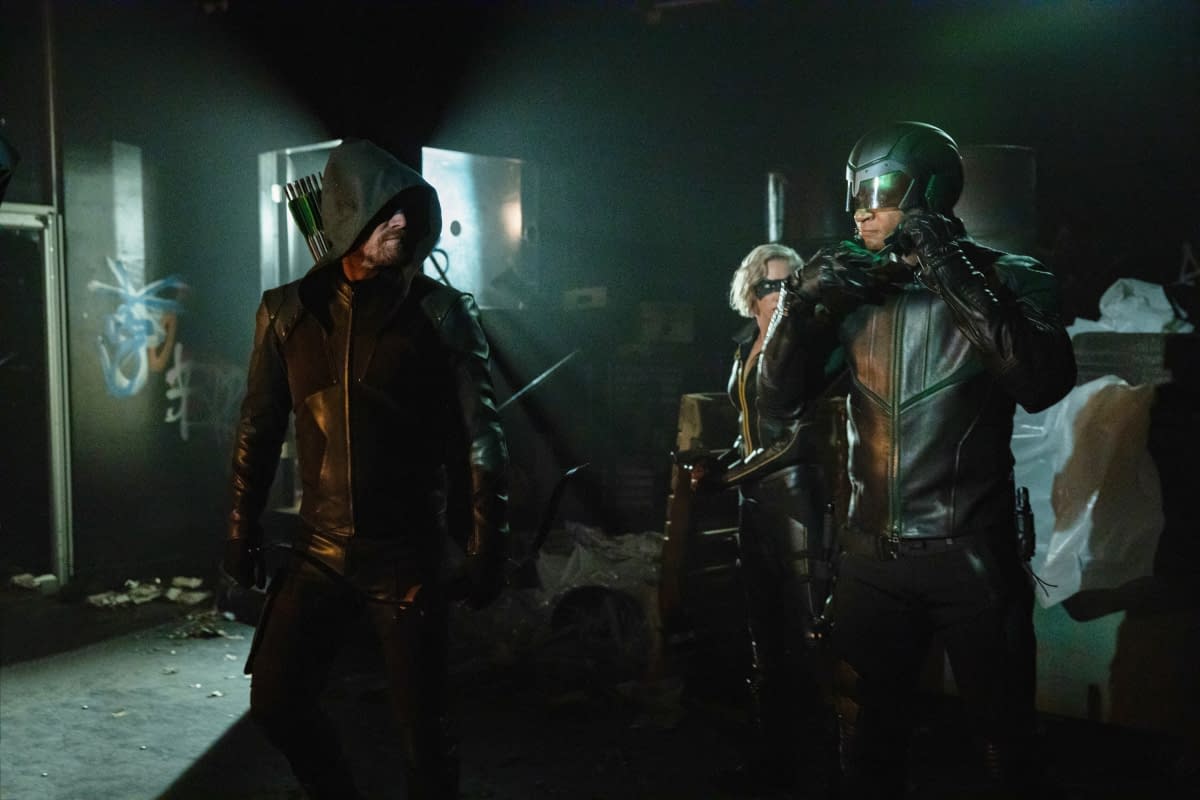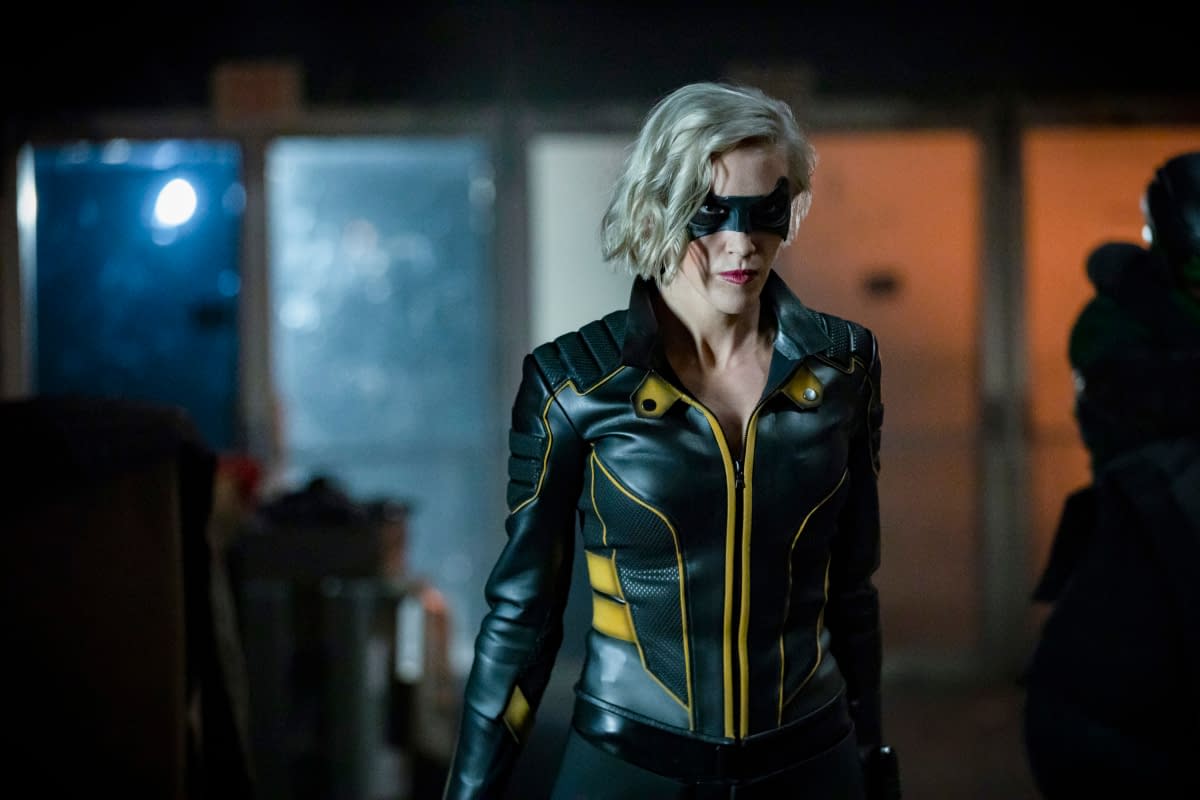 I like this look for Black Siren. And because one good canary deserves another, here's some decidedly non-action-y shots of Dinah and Rene.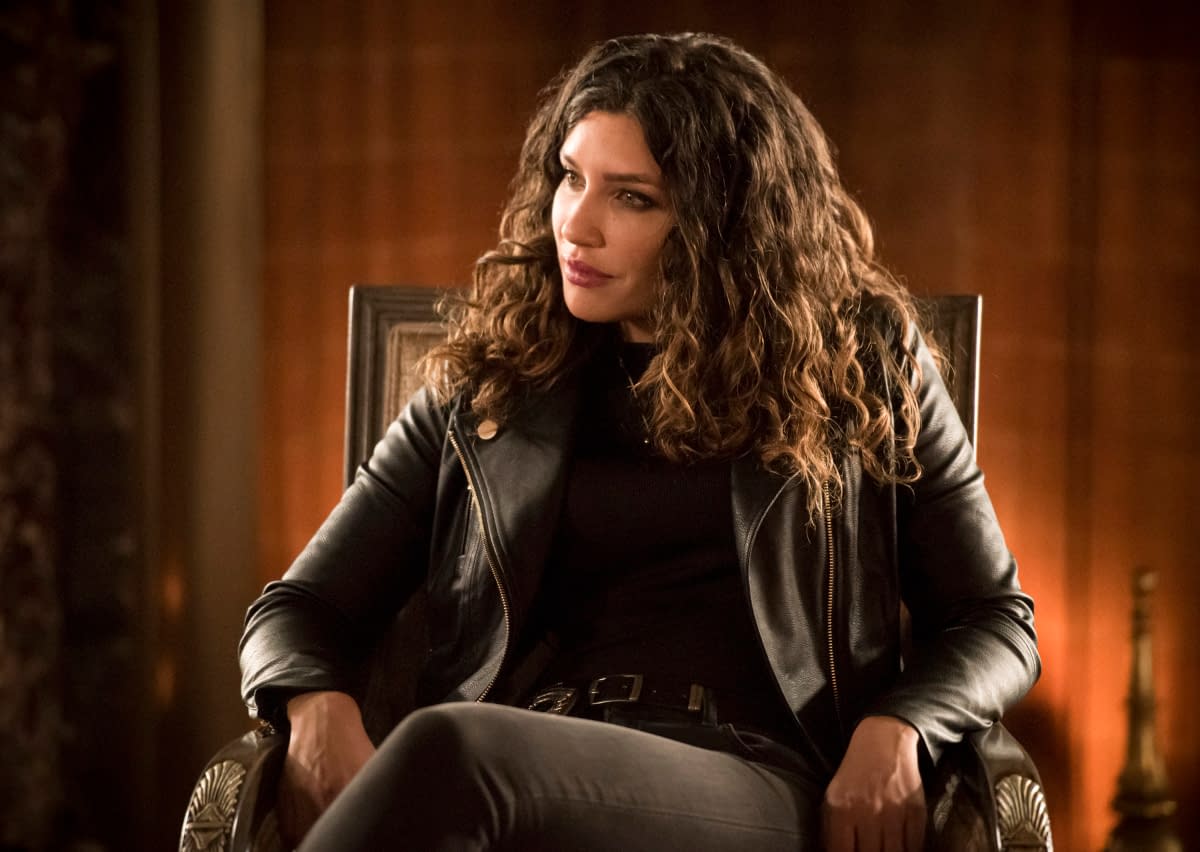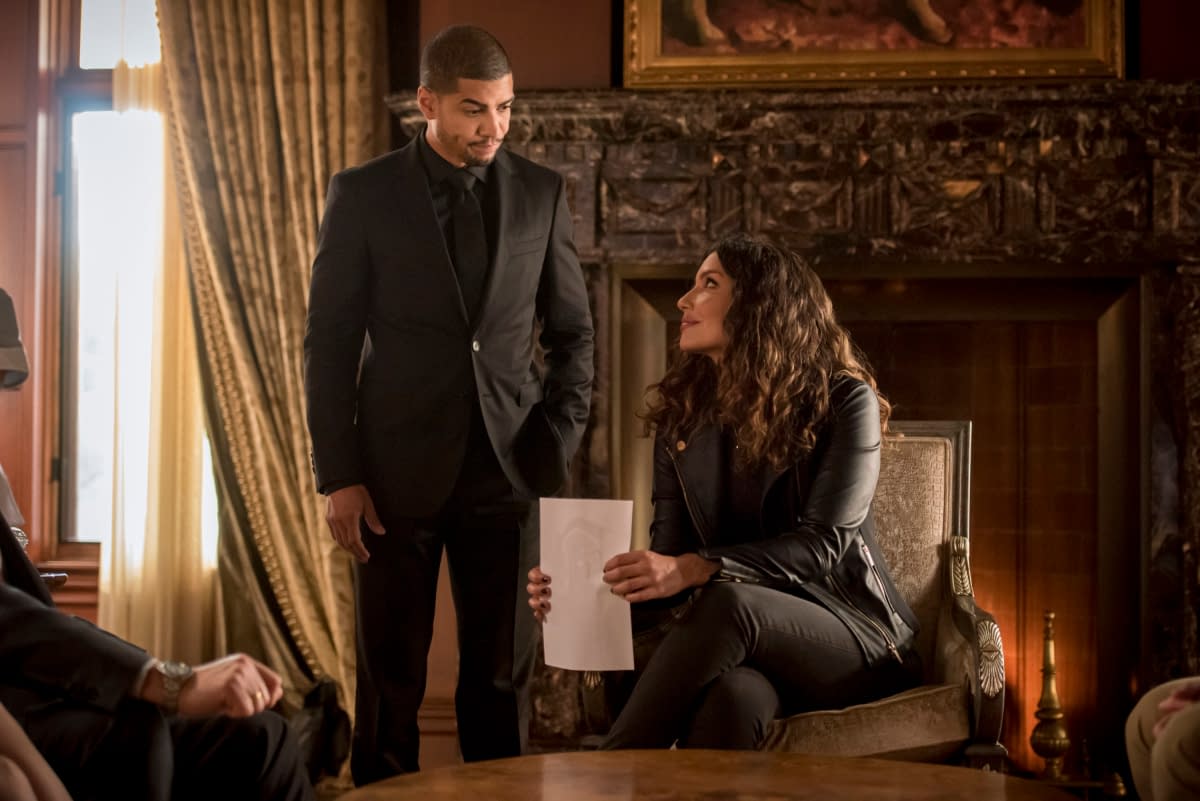 Looks like we're doing some flashbacks, as we've got the Merlyn family and Moira Queen back from the dead, all talking to Oliver.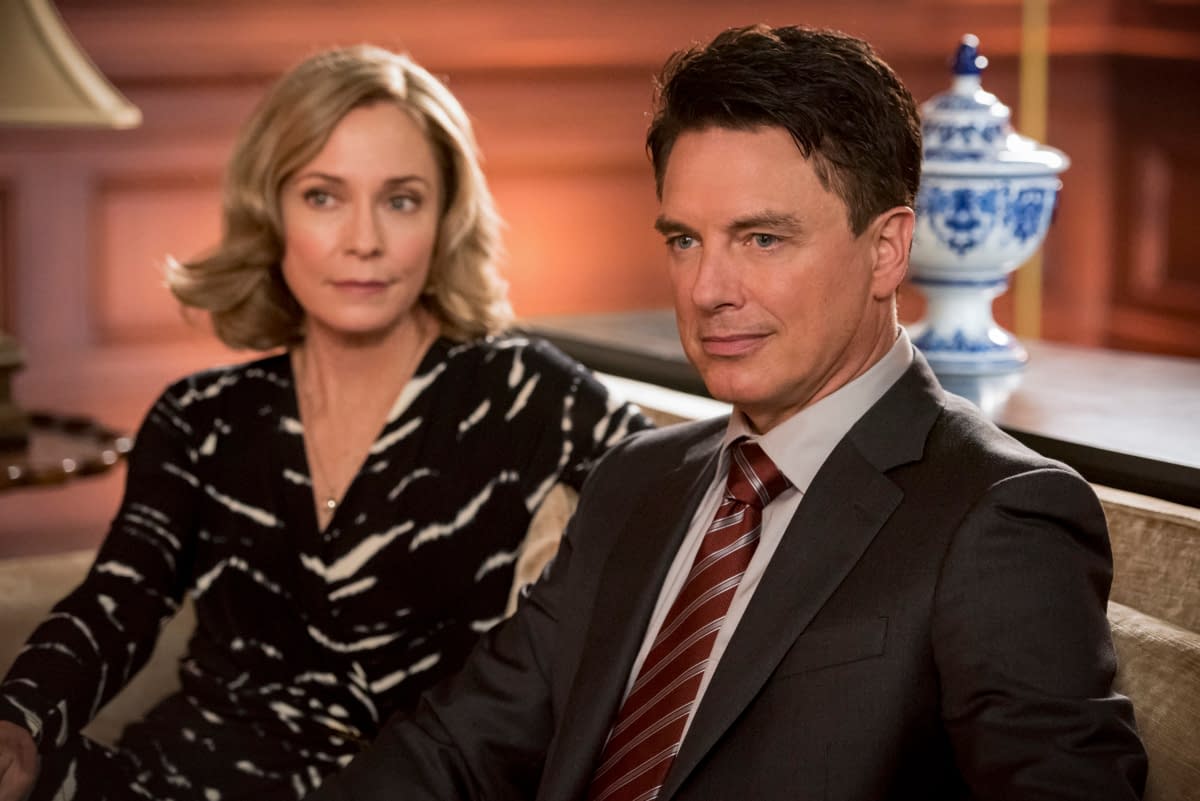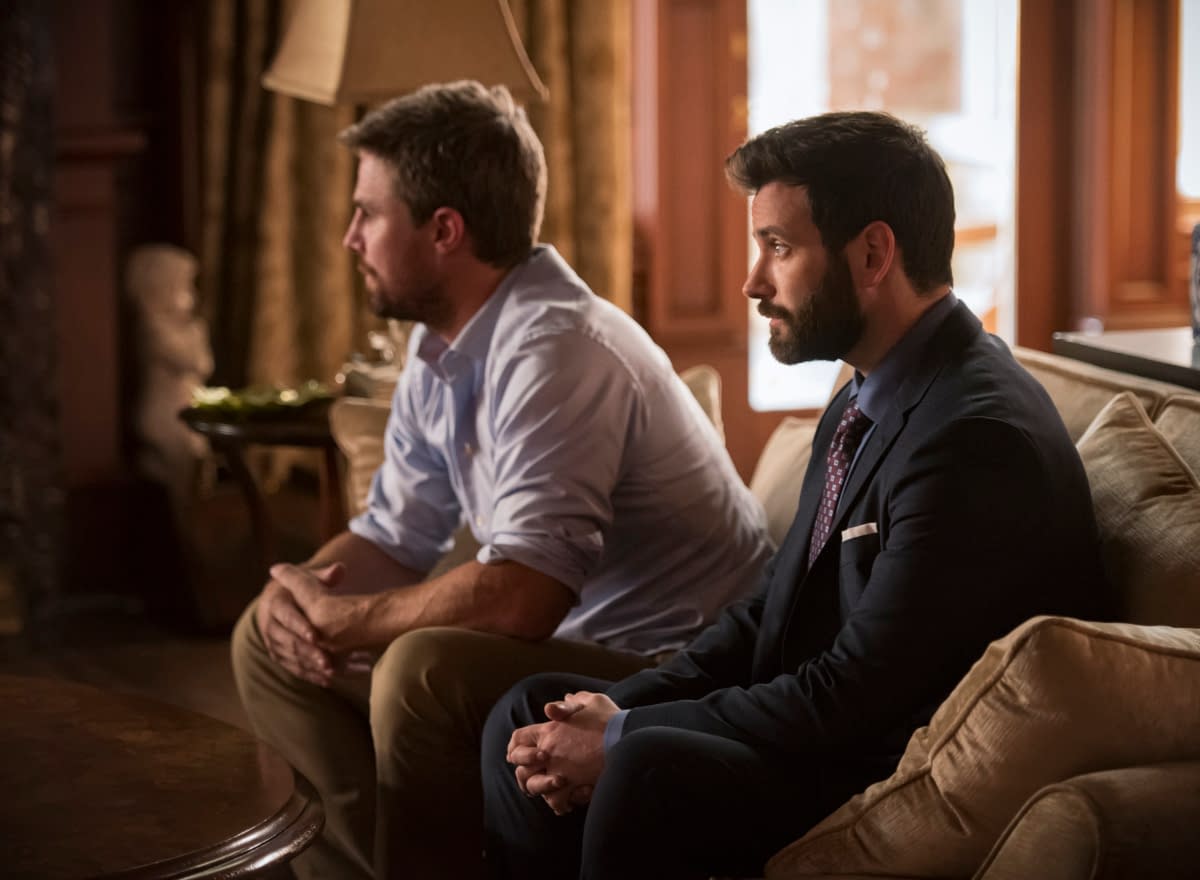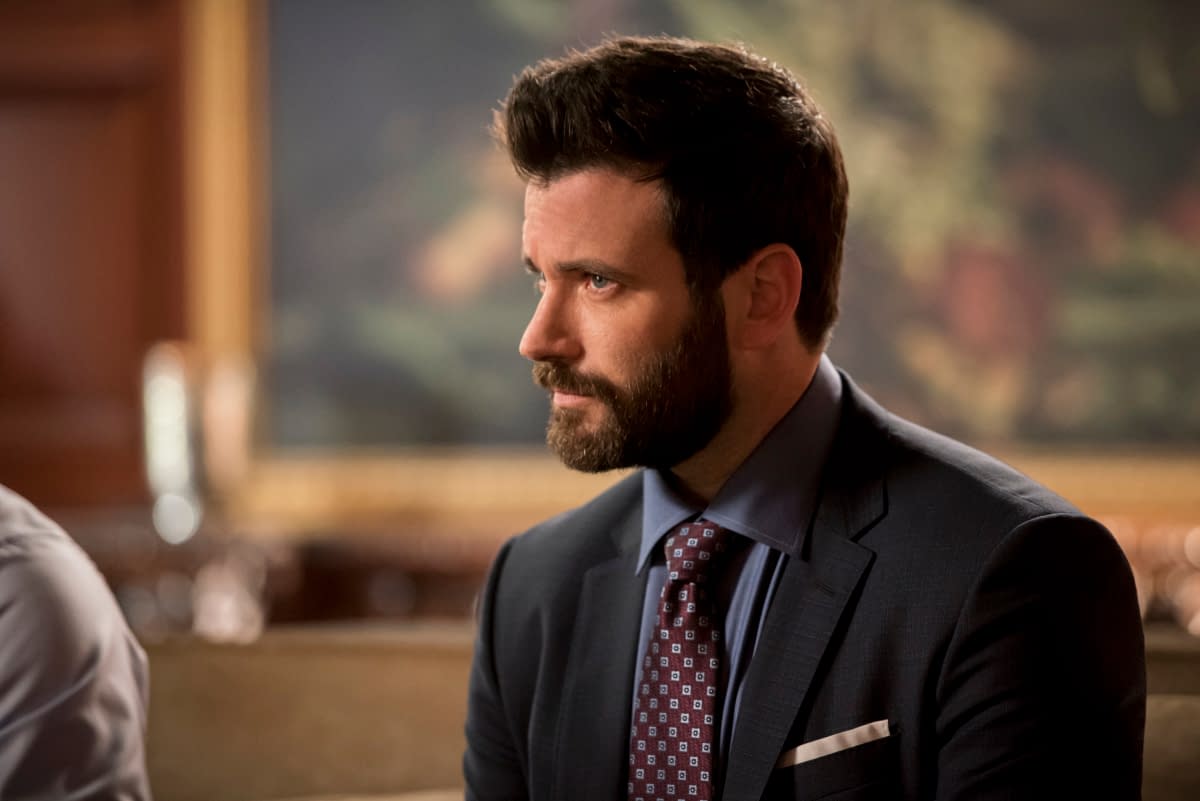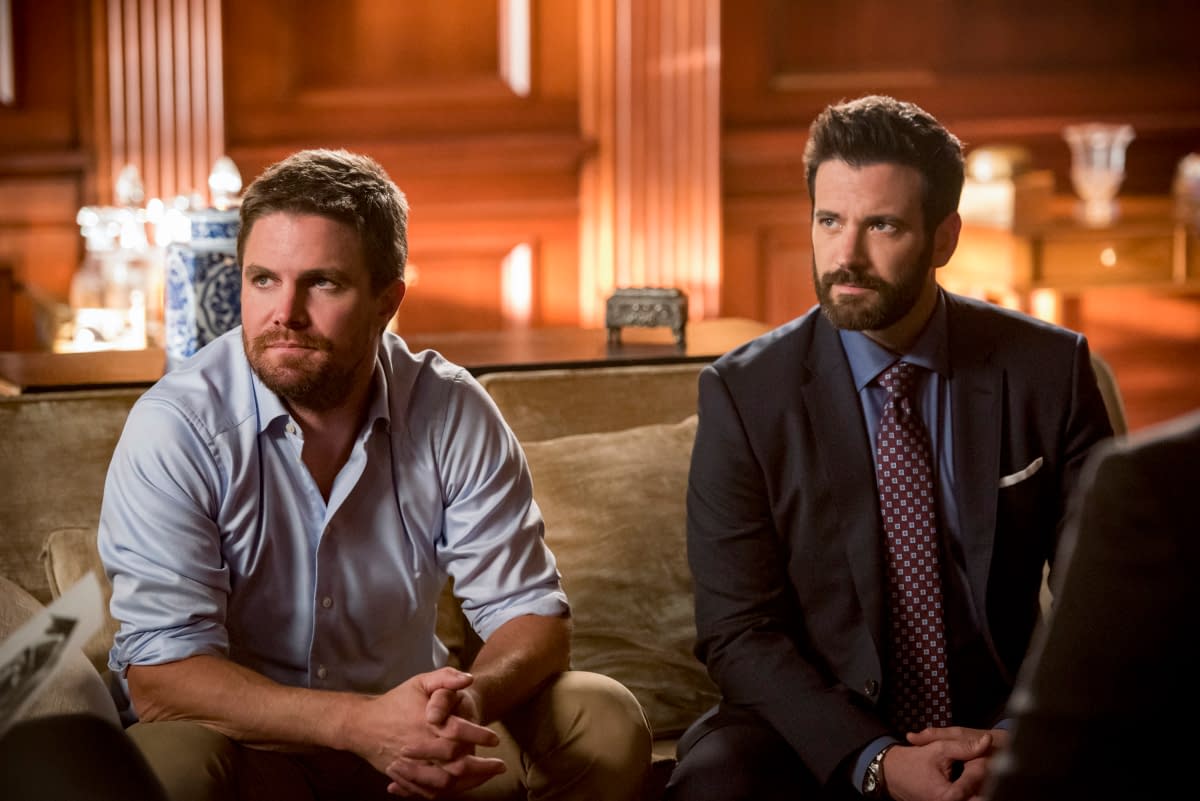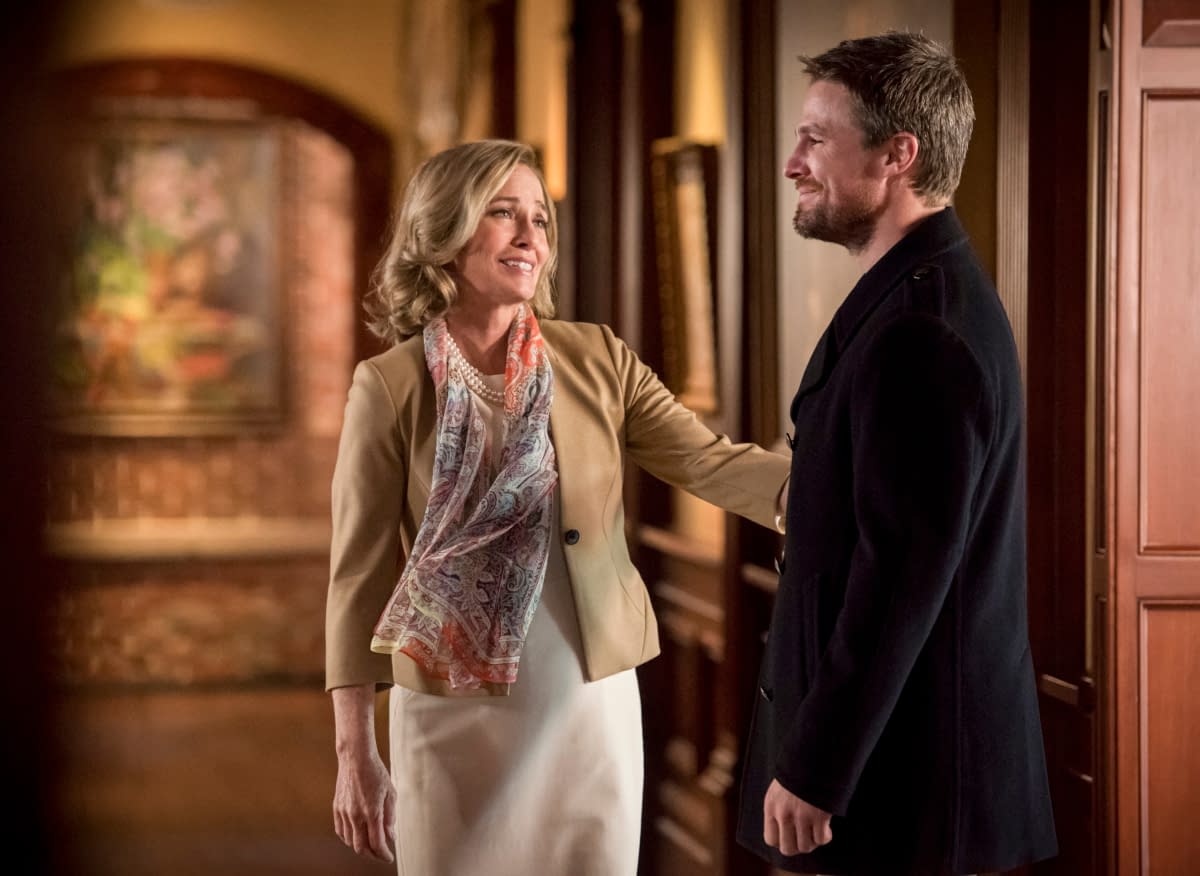 Also possible: maybe these aren't flashbacks, per se? Maybe Oliver is talking to dead people as he tries to figure out what his place is in the Crisis to come. And meanwhile, something's happening in a stairwell somewhere as Oliver, Dinah and Rene are obviously pursuing someone.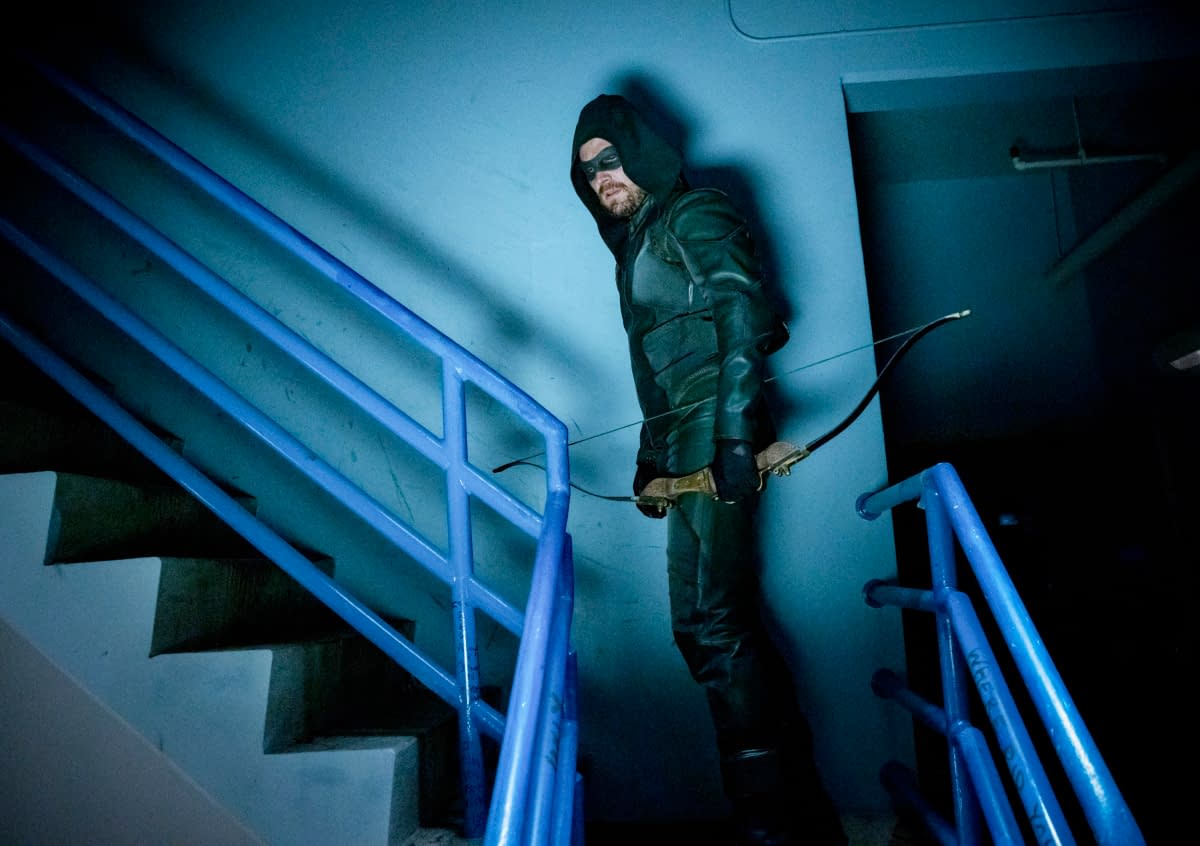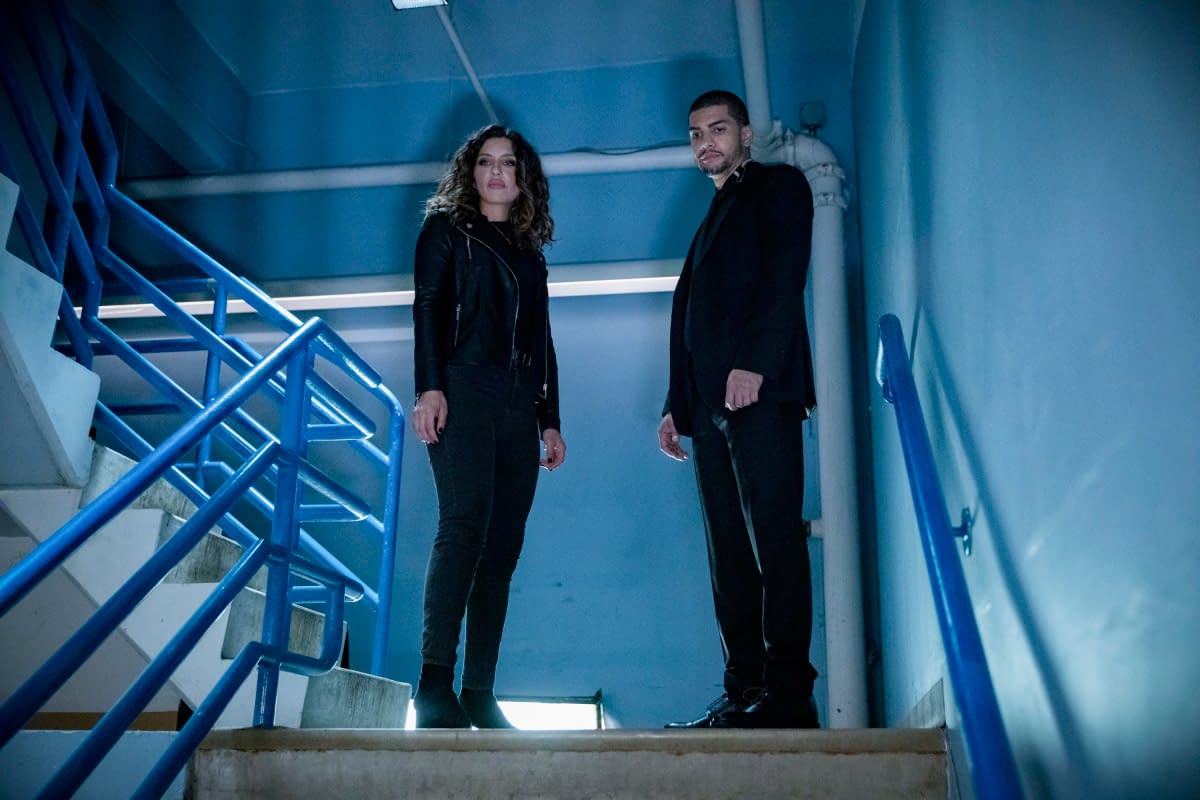 Yeah, the CW still isn't giving us a whole lot to go on here: Arrow's back, he's flashing back to talk to dead people, they're probably still flashing forward to dealing with Oliver, Felicity, and Diggle's grown kids.
We'll find out exactly where they're going on Tuesday, October 15 at 10/9 Central right after The Flash. Be there and we'll have more to count down our final ten episodes of Arrow.
https://youtu.be/mb9YqIqkcN4
Enjoyed this article? Share it!