Batwoman: CW Lets Us Play One of These Things Is Not Like the Other
To put the situation in terms of a relationship, it would appear The CW is ready to move on from the Ruby Rose-lead first season of Batwoman. During the same week that Rose issued her first public comments on leaving the popular Arrowverse series, The CW did a little "switcheroo" when it came to the key art promoting their January 2021 programming schedule. So in the interest of waking up your brains with possibly the easiest round of "One of These Things Is Not Like the Other", see if you notice the difference between the newest version (below) and the original version (following):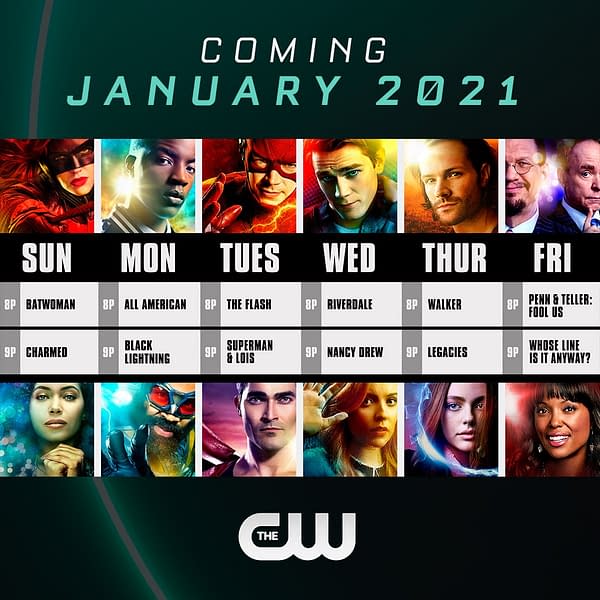 Last Wednesday evening, Rose shared her first thoughts on the matter, thanking those she worked with and who supported her during her one-season-run of the series. Rose explained that it's been her decision to stay silent on the matter and that while the decision was not an easy one, "those who know, know" why she needed to exit the series.
"Thank you everyone for coming on this journey. If I mentioned everyone it would be 1000 tags.. but Thank you to the cast, crew, producers and studio. It wasn't an easy decision but those who know, know.. I didn't want to not acknowledge everyone involved and how big this was for TV and for our community. I have stayed silent because that's my choice for now but know I adore you all. I'm sure next season will be amazing also. Xxx *hangs up cowl and cape."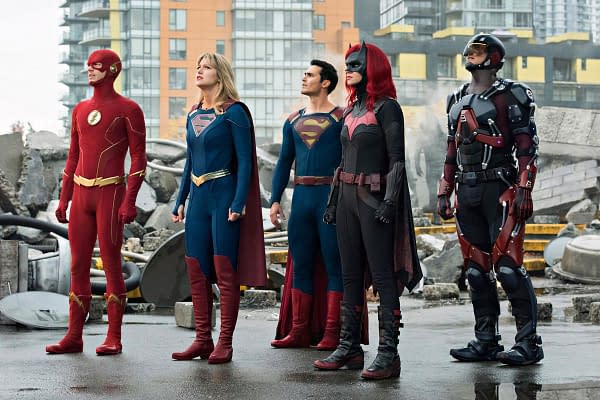 Batwoman takes place three years after the mysterious disappearance of Batman, with Gotham a city in despair. Without the Caped Crusader, the Gotham City Police Department is overrun and outgunned by criminal gangs. Armed with a passion for social justice and a flair for speaking her mind, Kate Kane (Rose) becomes what her father loathes: a dark knight vigilante, soaring through the streets of Gotham as Batwoman. Joining Rose on the series is Dougray Scott, Rachel Skarsten, Meagan Tandy, Nicole Kang, Camrus Johnson, and Elizabeth Anweis. Executive Producers include Greg Berlanti, Caroline Dries, Geoff Johns, and Sarah Schecter. Filmed in Vancouver, British Columbia, the series is produced by Berlanti Productions in association with Warner Bros. Television.