"Batwoman" Episode 11 "An Un-Birthday Present": One of These Beths is Not Like the Other [PREVIEW]
Now that the dust has settled from "Crisis on Infinite Earths" – and The CW's Arrowverse is a bit more "cozier" because of it – the changes are starting to be felt across all of our shows. Arrow is ending its run after eight seasons – only to become Green Arrow and the Canaries; while The Flash, Supergirl, Batwoman, and DC's Legends of Tomorrow have to rewrite their "universe scorecards" to adjust for some major changes in the status quo.
Did we mention Black Lightning doesn't have the benefit of past crossovers to help with its transition? Meanwhile, viewers have Superman & Lois to look forward to down the road as the pilot script was given a series order. Yup, change is in the air – and throughout the universes.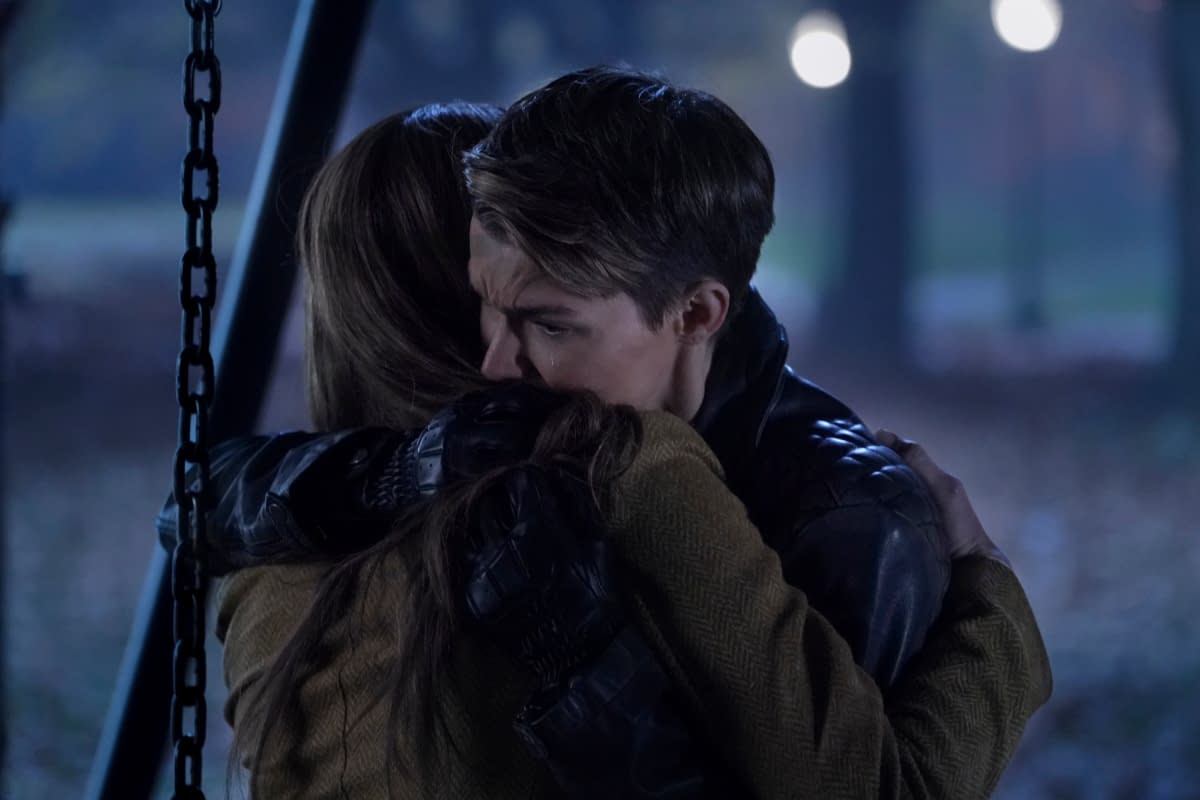 Here's one thing we definitely have to say for Kate (Ruby Rose): when she makes an entrance (or in this case, a return), she doesn't do it quietly. Unfortunately, Karma has a way of kicking back sometimes. As if dealing with the reactions to Batwoman coming out isn't enough for her to handle, Kate's got what we're sure will be a painfully unhealthy birthday date with Alice aka Beth Kane (Rachel Skarsten). Think that's too much?
Did we mention that other Beth that showed up post-"Crisis"?
"Batwoman" season 1, episode 11 "An Un-Birthday Present": MAKE A WISH – On the Kane sisters' birthday, Kate (Ruby Rose) and Alice (Rachel Skarsten) contend with demons from the past, and an unexpected guest makes a surprise appearance in Gotham. Also starring Dougray Scott, Meagan Tandy, Nicole Kang and Camrus Johnson and guest starring Sam Littlefield. Mairzee Almas directed the episode written by Chad Fiveash and James Stoteraux.