Batwoman: Ruby Rose Explains Leaving, Advice for Javicia Leslie & More
Nearly three months after it was announced Ruby Rose was exiting the role of Batwoman and Javicia Leslie (God Friended Me, The Family Business) would be taking on the mantle of Gotham's newest "dark knight," The CW's Kate Kane spoke with EW to offer some insight into what was behind the decision. Looking back, Rose believes she should've given herself more recovery time after surgery for injuries she sustained on a film shoot. "Being the lead of a superhero show is tough. [Laughs] Being the lead in anything is tough," explained Rose. "But I think, in that particular instance, it was a lot more difficult because I was still recovering from my surgery. I had my surgery and then 10 days later I went to work, which maybe wasn't the best idea. Most people take about a month or three off before they return to work, so it was definitely made more difficult by that. But as far as being a lead of a show or a film — regardless if it's action or if it's emotional — in whichever ways it's taxing."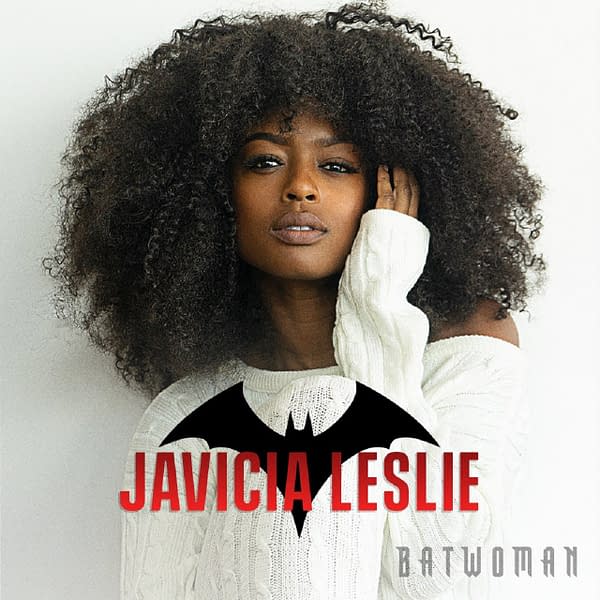 That said, Rose understood the responsibilities that come with fronting a series (especially one set in the "Arrowverse") and is proud of what the show's team was able to accomplish: "The challenge is sort of outweighed. The accomplishment and the trust that people put in you to do that role and then there's also the vibrancy of being able to come on set and set the mood and the tone and the trust being put into it is something that's been such an honor," said Rose "And I love my experience in [Batwoman]. I'm so grateful that we got to achieve everything that we did and I'm proud of everyone that worked on it. I'm proud of myself for working under sort of interesting circumstances, you know, with the recovery and all." If anything, the experience has her interested in a return to television work: "I would definitely do [TV] again. I just think that it was also time for me to take a break to fully heal and then return."
One thing that Rose will always respect and appreciate is being able to have Kate Kane aka Batwoman represent the LGBTQ community in her first live-action run: "I think it was actually a beautiful way to do something, especially since that was the first time it's ever been done — the first time Batwoman has ever been played in live-action and that she was LGBTQ. I'm very honored to have been able to play her." As for any advice that she'd want to throw Leslie's way? Nope. Rose thinks the new "Ryan Wilder" will do just fine on her own: "I think she definitely knows what she's doing and she seems fantastic. I think that honestly, I was so proud and so happy when I was told who would be replacing me. I'm just really stoked and I'm definitely going to watch the next season as well and see how it all comes together." To learn what influence the COVID-19 pandemic had on Rose's decision-making and what it was like working through her leaving with the producers, you can check out the rest of the interview here.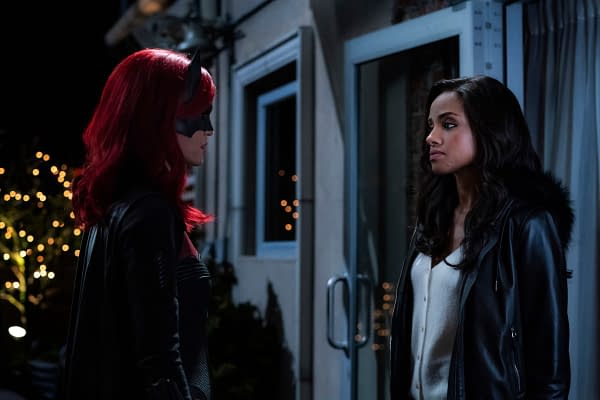 Taking to Instagram shortly after the casting news was revealed, Rose heaped praise on Leslie's casting and said she "can't wait to watch" the second season: "OMG!! This is amazing!! I am so glad Batwoman will be played by an amazing Black woman. ❤️ I want to congratulate Javicia Leslie on taking over the bat cape. You are walking into an amazing cast and crew. I can't wait to watch season 2 you are going to be amazing !! ❤️"
Based on the official description of Leslie's Ryan Wilder, we know that she's likable, messy, a little goofy, and untamed- and nothing like Kate Kane, the woman who wore the Batsuit before her. With no one in her life to keep her on track, Ryan spent years as a drug-runner, dodging the GCPD and masking her pain with bad habits. Today Ryan lives in her van with her plant. A girl who would steal milk for an alley cat and could also kill you with her bare hands, Ryan is the most dangerous type of fighter: highly skilled and wildly undisciplined. An out lesbian. Athletic. Raw. Passionate. Fallible. And very much not your stereotypical all-American hero. Executive Producers include Greg Berlanti, Caroline Dries, Geoff Johns, and Sarah Schecter. Filmed in Vancouver, British Columbia, the series is produced by Berlanti Productions in association with Warner Bros. Television.