"Batwoman" Season 1 "Drink Me": Shifting Alliances, Surprising Developments Make for Strong Turn [SPOILER REVIEW]
After last week's Batwoman set Kate (Ruby Rose) and Beth (Rachel Skarsten) once again at odds and yet strangely more connected than ever, how do you up the tension even more? Throw in a sexy vampire, Nocturna (Kayla Ewell) and let's rekindle some old flames with Sophie (Meagan Tandy), then bring to a boil with some work conflict with Jacob Kane (Dougray Scott), and you got yourself an episode.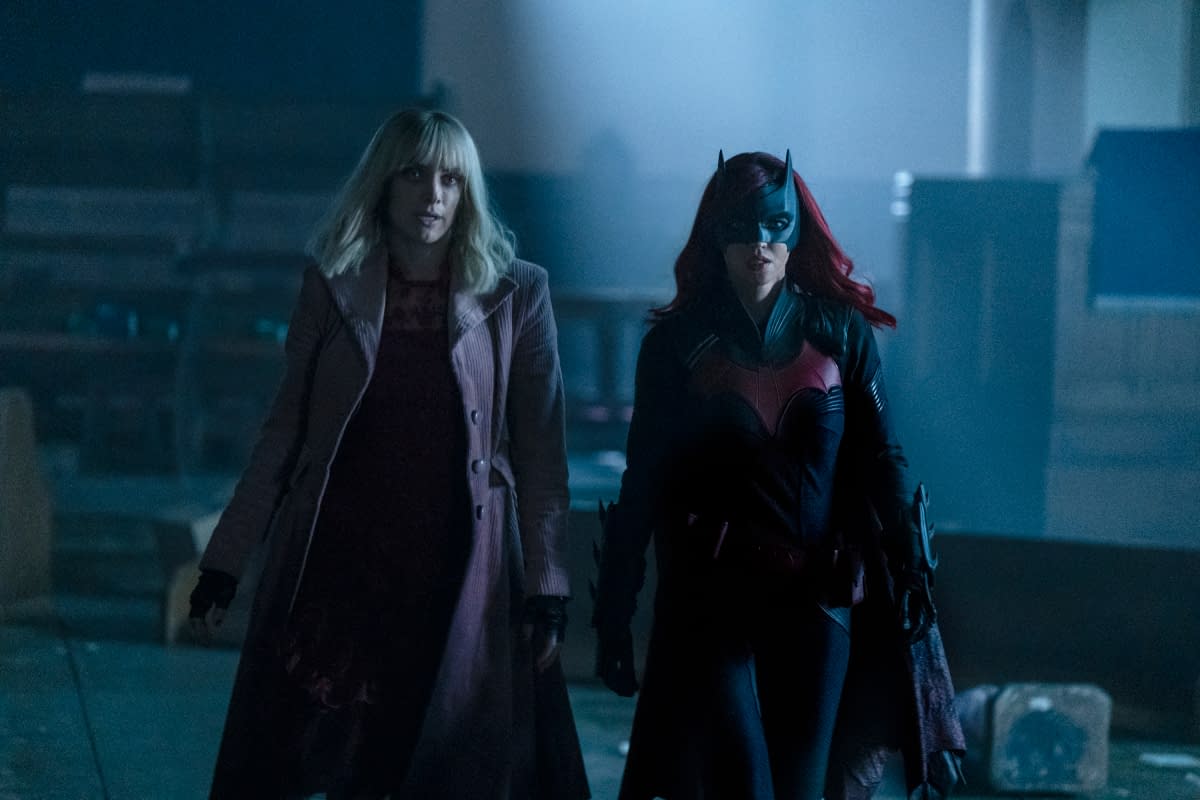 [rwp_box id="0"]
Our opening scene we see Nocturna drug and then drain an unwitting dude, and it is super dark and super sexy, or as Luke Fox (Camrus Johnson) says, "Very early 2000's." Our mystery widens as Batwoman tries to face off against her and gets drugged herself. Luckily, she's saved by Sophie, who is later reprimanded for letting Batwoman go.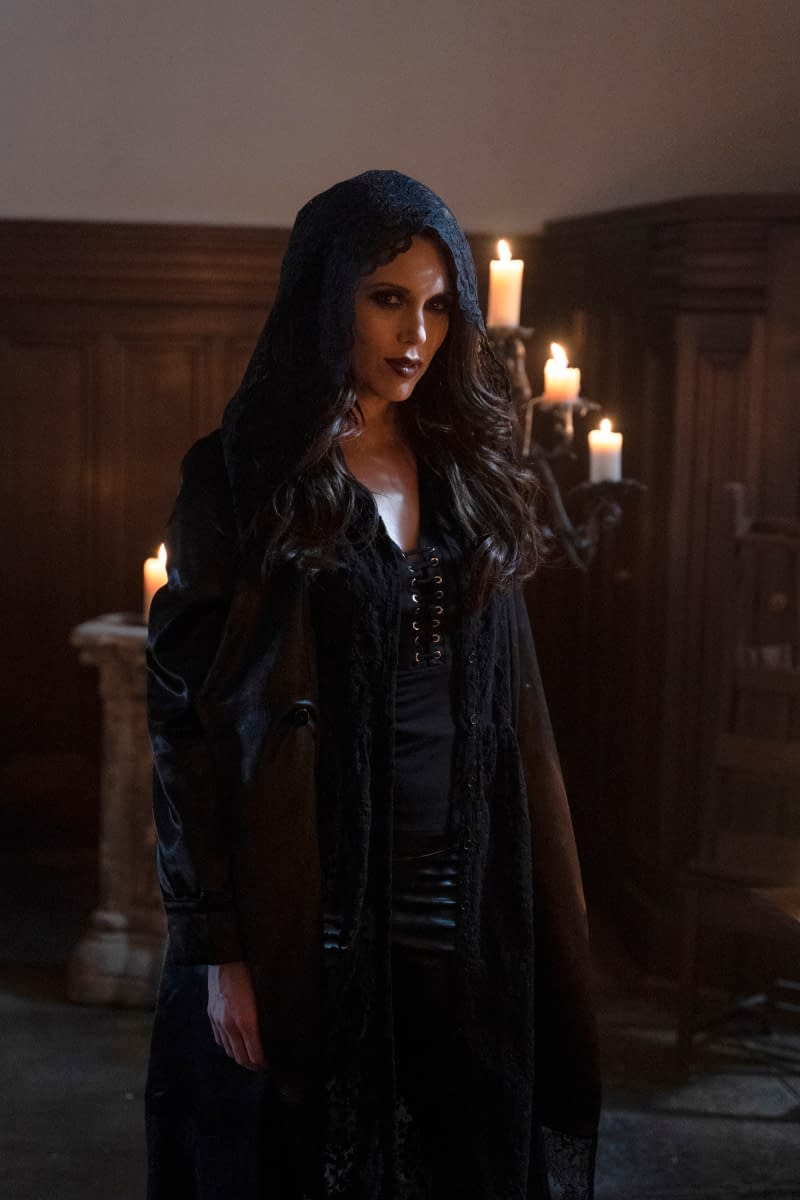 Nocturna then continues her blood-draining across the city as both Kate and the Crows try to track her down. In a "great minds think alike" moment, they both end up surveilling one of Mary's (Nicole Kang) fancy parties for Gotham's young, elite, and instagram-influential, during which time Mary sets Sophie up with Elle Scantlin (Amber Lewis). Mary? Best wingman ever, basically.
But, of course, Sophie is all business, even though there's some serious flirtation happening. And Kate swoops in (metaphorically, this time) to put herself between them.
There is. . . a lot going on with Kate and Sophie.
But the crux of the episode, and indeed the entire series so far, has been about the two sisters Kate and Beth. And when Beth finds herself being drained by Nocturna, Batwoman is there to save the day. In that sense, this is a sort of "monster of the week"episode where not a lot changes.
Except a ton changes as, in one of the best and, also likely inevitable, turns of the series, Kate and Sophie hook up. The final scene of the episode includes a passionate rendezvous via the Batsignal as Sophie clears the air and then passionately kisses Batwoman. It's such a beautiful moment and one which potentially changes the trajectory of the season. If Sophie abandons the Crows and joins Team Batwoman, where does that leave Gotham's Favorite CryptoFascist Private Security Force?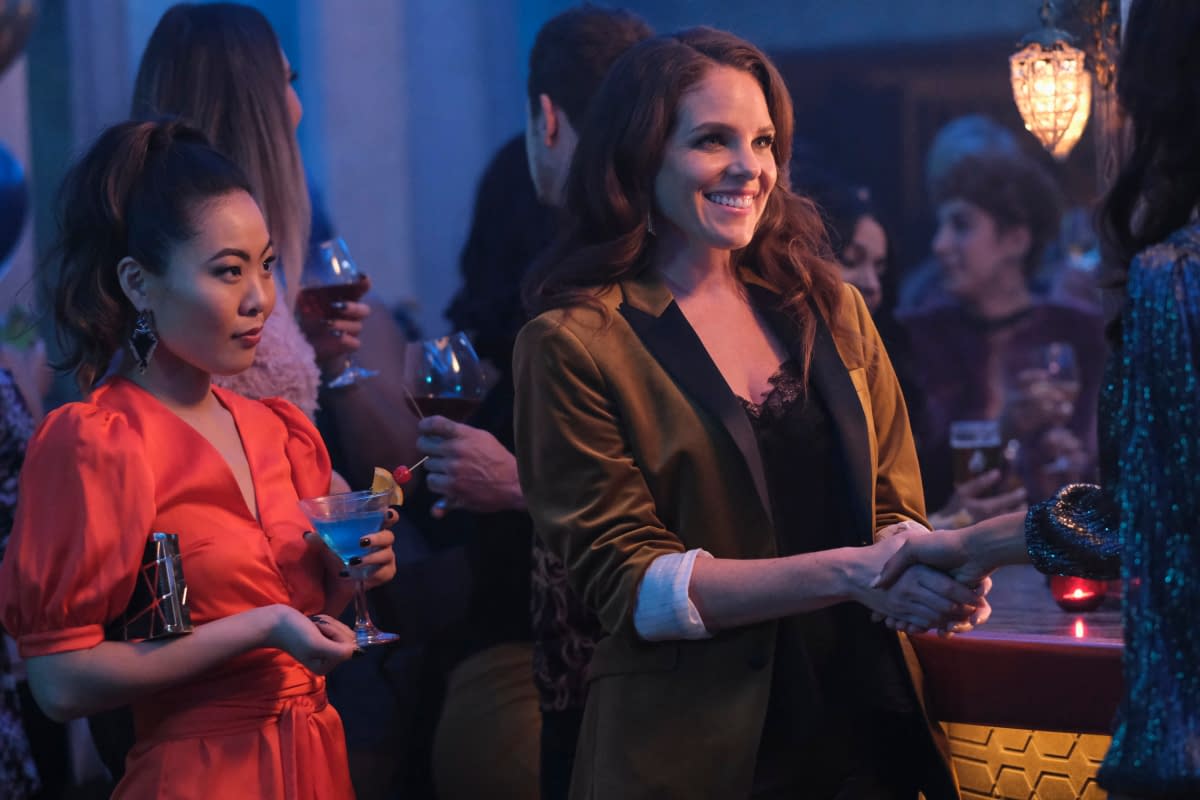 Speaking of changes to the trajectory of the season, another huge change happens also late in the episode as Mary starts putting the pieces together and figures out her stepsister is Batwoman. Now the question will be whether they try to convince her this isn't true or if they also bring her into the team. Either way, it's going to be a good story, and more Mary is always good. She continues to be the secret weapon of this show and this episode showed this especially.
But, of course, this show still revolves around the Kate/Batwoman – Beth/Alice axis. Their shifting alliances and goals and feelings all through this episode shows just how fluid and mercurial their relationship continues to be. We'll have to wait two weeks to see what happens next, when a new villain targets Gotham, leaving a wake of beautiful victims "grinning from ear to ear." Sound like anyone we know?
---
---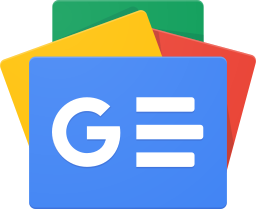 Stay up-to-date and support the site by following Bleeding Cool on Google News today!