The Bleeding Cool TV Top 10 Best of 2018 Countdown: #3 Westworld
"Television is becoming a collage – there are so many channels that you move through them making a collage yourself. In that sense, everyone sees something a bit different."

– David Hockney


There was a time when working for television was labelled a "demotion," a professional death sentence for movie stars whose careers were on an irreparable descent.
Today, we have Meryl Streep joining HBO's Big Little Lies, Idris Elba returning to BBC One as DCI John Luther, and Henry Cavill beginning work on Netflix's fantasy series The Witcher.
There was a time when it was thought for a show to succeed, it needed to start every September, end every April/May, and run at least 20 episodes per season.
Today, fans wait over 18 months for an eight-episode season of Game of Thrones, and remain loyal to BBC One's Sherlock–even after a two-year break between seasons.
There was a time when television meant "The Big Three," HBO went off-air at 11 pm, and "water cooler" moments before the VCR could be a very select club at the office.
Today, cable and streaming have turned "The Big Three" into "The Big 333;" with the DVR, on-demand, and binge-watching making any time a great time to talk television.
Yes, it can be said that "The Platinum Age of Television" comes with a price: as more shows saturate the pop culture landscape, the more difficult it is for individual shows to stand out. When choosing our top selections, it felt like we were trying to find ten needles in a pile of needles–and nearly as painful when you see later in the countdown what didn't make the cut.
But Bleeding Cool prefers an embarrassment of programming riches to our television cupboards being bare; so here's a look at the ten shows we feel best represented a medium ripe with possibilities in 2018–as well as a few words on why the series was so deserving.
While reboot and re-imaginings of films continue to struggle with finding legitimacy, in recent years television has found a way to breahte new life into old properties. From Ron D. Moore's Battlestar Galactica and Chilling Adventures of Sabrina to Lost in Space, there's been a surge of new spins.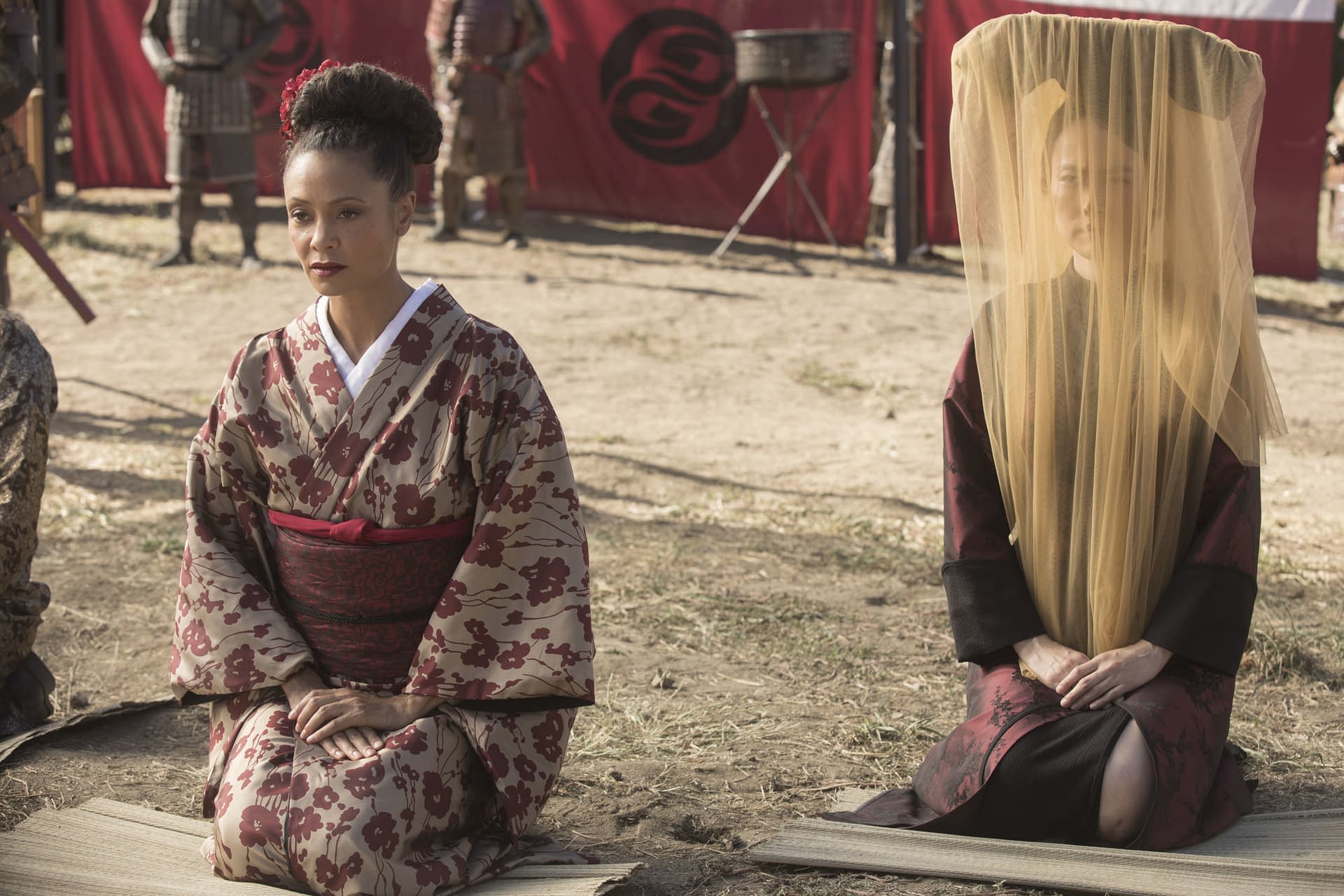 Now having completed it's second season, Westworld is another of HBO's genre golden children, delivering on ratings (holding at #3 in their current lineup of active series), transforming the original premise of Michael Crichton's 1973 original film into a sprawling mythology and "what's going on" of the week.
Lifting liberally from the trope of "who's an android vs. a real person" with top level production and solid casting, you stay hooked as much to unravel the mysteries as no less than three distinct timelines are being shown and you're never quite sure when they are relative to each other. Lost and BSG fans will find this series playing all the right notes to keep you hooked.

– Bill Watters
"If the first season was a journey inward, this is a journey outward. This is a search for what is else is beyond the park, and what else is in the park. Are there more parks? How big is the park? What's beyond the park? We think of our seasons as discrete components in the series, to the point where we've named our seasons. The first season was called 'The Maze.' The second season is called 'The Door.'"

– Jonathan Nolan, showrunner