BCTV Daily Dispatch 6 June 2021: Gaiman & Ackles Muscle; Titans Intel
We want to run, we want to hide. We wanna tear down the walls that hold us inside. We wanna reach out and touch the flame… where the streets have no- BCTV Daily Dispatch! With serious waves of respect for U2, we welcome you back to our daily rewind of what's been going down across the television, cable, and streaming side of the pop culture landscape over the past 24 hours. With it being the weekend, readers are still doing catch-up from the week, but there was still room for a new Loki teaser and In The Heights star Melissa Barrera's new Netflix survival drama Breathe.- but the combination of Neil Gaiman and The Boys star Jensen Ackles aka Soldier Boy "gun show" still holds the top of the charts and Titans might be jumping into the list by tomorrow after some serious Titans Season 3 intel on Saturday.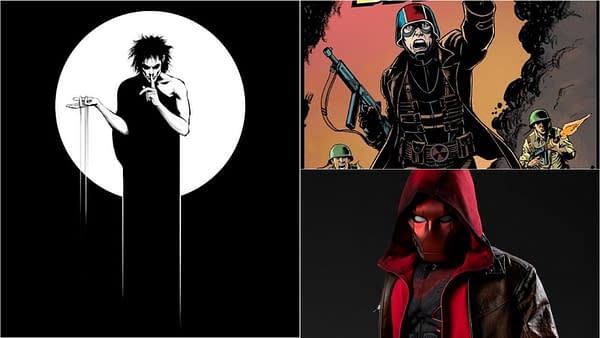 Following that, we have the "BCTV Rewind" with a selection of curated articles more than worth your time that you may have missed the first time around. Then we take a peek inside the "BCTV Weird" box for a look back at a special time in Philly local television history, Saturday Night Dead. Finally, we answer the question "So What the F**k Is the World Watching?" by seeing what's been on screens around the world in the past 30 days.
Now here's a look at today's BCTV's 10/24 Rundown:
10. Breathe: In The Heights' Melissa Barrera Leads Netflix Survival Drama
9. Simu Liu: Kim's Convenience Cast Paid at "Absolute Horsepoop Rate"
8. Loki Has A "Chance" to Prove Them All Wrong- Including Himself: Teaser
7. Doom Patrol: Joivan Wade Signals Filming Near End on "Best Season Yet"
6. Cobra Kai: Paul Walter Hauser on Stingray's Status, Missing Season 3
5. Bosch Season 7 Gets Official Trailer; Titus Welliver Teases Big Payoff
4. What's Going With Keith Lee? WWE Star Posts Update on Twitter
3. Psych 3 Star James Roday Rodriguez Is More Than Ready to Twist This
2. Neil Gaiman on Where to Start Sandman; Brief Delirium Casting Update
1. The Boys: Jensen Ackles Shows Off Soldier Boy Bod; Misses SPN Flannel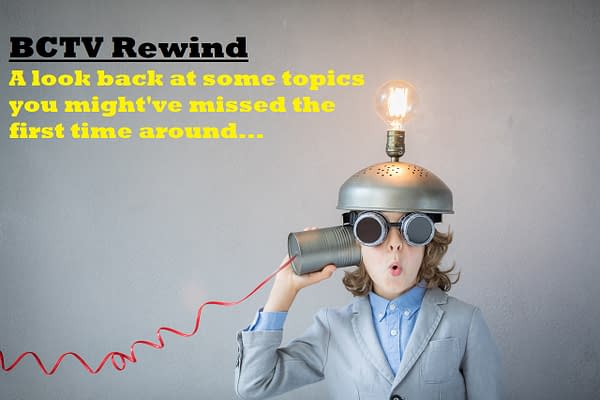 And here are a few more articles to add to your reading lists- ranging from Jersey Shore, "Sesame Street," AEW Dynamite, and WWE SmackDown to The Flash, Fear TWD, Superman & Lois, DC's Legends of Tomorrow, Titans, and Motherland: Fort Salem:
Jersey Shore: Family Vacation Season 4 E15: Wedding Bells for Pauly D?
Goodnight, World!: Sesame Street & Headspace Team for Podcast, Books
AEW Dynamite: Andrade Debuts; Charlotte Flair Reacts
WWE Smackdown: Roman Reigns Deals With Disappointment
The Flash Season 7 E12 Marks End of An Era for Team Flash: Preview
Fear the Walking Dead Update: Season 6 Finale Teaser Taken Down
Superman & Lois Season 1 E09 Preview: Has The War Already Started?
Legends of Tomorrow Season 6 E05 Preview: Caity Lotz Offers BTS Look
Titans Season 3 AMA: More DC Characters, Doom Patrol, DickKory & More
Motherland: Fort Salem Season 2 Poster: Tally Looks Very Tally Again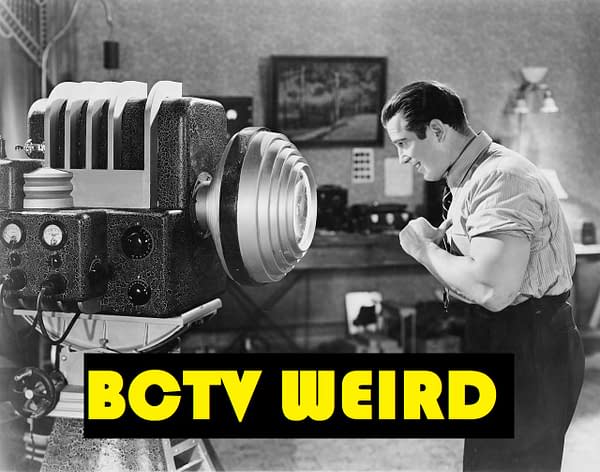 I was born and raised in the southwestern part of New Jersey, so all of our local network affiliates (and the fine local programming) were based out of Philly. From totally-not-objective sports reporters slobbering praise over the Phillies while dodging "baba-booey" calls; to Sunday morning political talk, where at least once a month you're guaranteed to hear at least one person advocate for Philly seceding from the rest of Pennsylvania, local programming always gives you a unique real look at everyday life. But no one — and I mean no one — was as good as Stella. Out of respect, let me refer to her properly: Stella, "The Man-Eater from Manayunk," local late-night horror film host of Saturday Night Dead.
Broadcast from 1984 to 1990 on NBC affiliate KYW-TV/Channel 3, Saturday Night Dead derived its name from the fact that it aired at 1 a.m. — right after the national broadcast of Saturday Night Live (pretty clever, right?). It also served as the "host" for a wide selection of horror movies ranging from camp classic to "kill me now". There were a ton of things that the show had going for it, including: "The Daughter of Desire" Stella (Karen Scioli) was the perfect combo of sexy and self-deprecating; scary and sarcastic. Looking back over the pics and videos for this post, I was reminded of how many horrible movies were saved by her sense of humor and commercial break skits. Scioli made you feel like you were part of this cool little late-night club that no one else knew about, and that made it a lot more fun.
And how can you go wrong with just a small sample lineup like this: Gamera: Super Monster; Night Fright; Shivers (AKA They Came From Within); The Tomb of Ligeia; Zombies of Sugar Hill; Zombie Lake; Bluebeard; Dracula vs. Frankenstein; and The Legend of Boggy Creek. But to be honest? The only films I ever seem to remember being shown were British, set in the late '60s/early '70s, and contained a lot of guys with bob haircuts and sweet turtlenecks. Yet almost every single one of them found a way to creep the living crap out of me — though it's a little tougher with Boggy Creek when the commercial announcers keep reminding you that it's "starring no one" going into and coming back from breaks.
In what can best be described as a "horrific Peewee's Playhouse," Saturday Night Dead offered our Stella an eclectic troupe of supporting players: her talking, vibrating canopied-bed Beda Lugosi; Skeeves the Butler (Bill Brown), who left the show and was replaced by Hives the Butler (Bob Billbrough); Cousin Mel (Glenn Davish); evil scientist Dr. Schuylkill (Davish); dungeon monster Iggy (Davish); Portrait (Davish), who constantly gave sarcastic responses to Stella; and whacked-out psychic Madame Tofutti (Donna Ryan). But enough from me- take a look: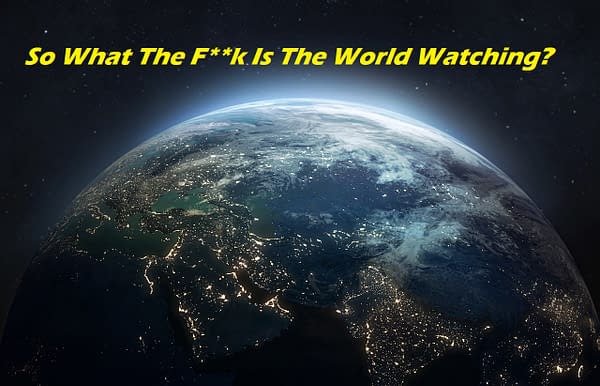 Thanks to the fine folks at Parrot Analytics, we have another look back at what the world's been watching over the past 30 days: 1. Game of Thrones / 2. Attack on Titan (進撃の巨人) / 3. Stranger Things / 4. The Falcon and The Winter Soldier / 5. Friends / 6. WandaVision / 7. La Casa De Papel (Money Heist) / 8. The Flash / 9. The Walking Dead / 10. Saturday Night Live / 11. WWE Monday Night Raw / 12. My Hero Academia / 13. Lucifer / 14. The Big Bang Theory / 15. Shadow and Bone / 16. Peaky Blinders / 17. SpongeBob SquarePants / 18. The Mandalorian / 19. Invincible / 20. Breaking Bad

Bleeding Cool TV on Instagram: For all of the stuff too random and bizarre to make the site, make sure to follow us on Instagram (with an official launch on June 19): Bleeding Cool TV (@bleedingcooltv).
BCTV Daily Dispatch: For a look at what's going on across the television and streaming landscape, sign up for Bleeding Cool's daily email round-up of the news you need to know here.