Posted in: Black Lightning, CW, Preview, Review, Trailer, TV | Tagged: action, Anissa Pierce, arrow, black lightning, bleeding cool, cable, China Anne McClain, Christine Adam, comic books, Comics, cress williams, Damon Gupton, dc, dc comics, drama, Episode 15, freeland, greg berlanti, Inspector Henderson, james remar, Jefferson Pierce, Jennifer Pierce, Jordan Calloway, Khalil Payne, Legends of Tomorrow, lightning, Lynn Pierce, Mara Brock Akil, Marvin Jones III, Nafessa Williams, Peter Gambi, preview, Review, Salim Akil, sarah schechter, season 2, streaming, supergirl, television, the alpha, The Book of the Apocalypse, The Book of the Apocalypse: The Alpha, the cw, The Flash, Thunder, Tobias Whale, tv
---
'Black Lightning' Season 2, Episode 15 "The Book of the Apocalypse: The Alpha" Review: Rules Broken [SPOILERS]
Welcome back to Bleeding Cool's continuing coverage of the CW's Black Lightning season 2. Only two episodes left for a season known for intense action, hard-hitting social commentary, and some of the longest episode titles in the history of broadcast television.
So with that in mind and penultimate episode "The Book of the Apocalypse: Chapter One: The Alpha" (told you) freshly-watched in our brains, let's not waste any more time…
Black Lightning s02e15 "The Book of the Apocalypse: Chapter One: The Alpha": SEASON FINALE PART ONE – Lynn (Christine Adams) counsels former pod kid, Wendy (guest star Madison Bailey), in how to live in a world that's new to her but the fate of the other pod kids remains in doubt. Meanwhile, Anissa (Nafessa Williams) figures out Grace's (guest star Chantel Thuy) secret. Lastly, Jefferson (Cress Williams) tries to install a superhero code for his metahuman offspring, but Jennifer (China Anne McClain) insists on taking revenge on Tobias (Marvin Jones III) for her boyfriend's death. Damon Gupton and James Remar also star. Salim Akil directed the episode written by Jan Nash.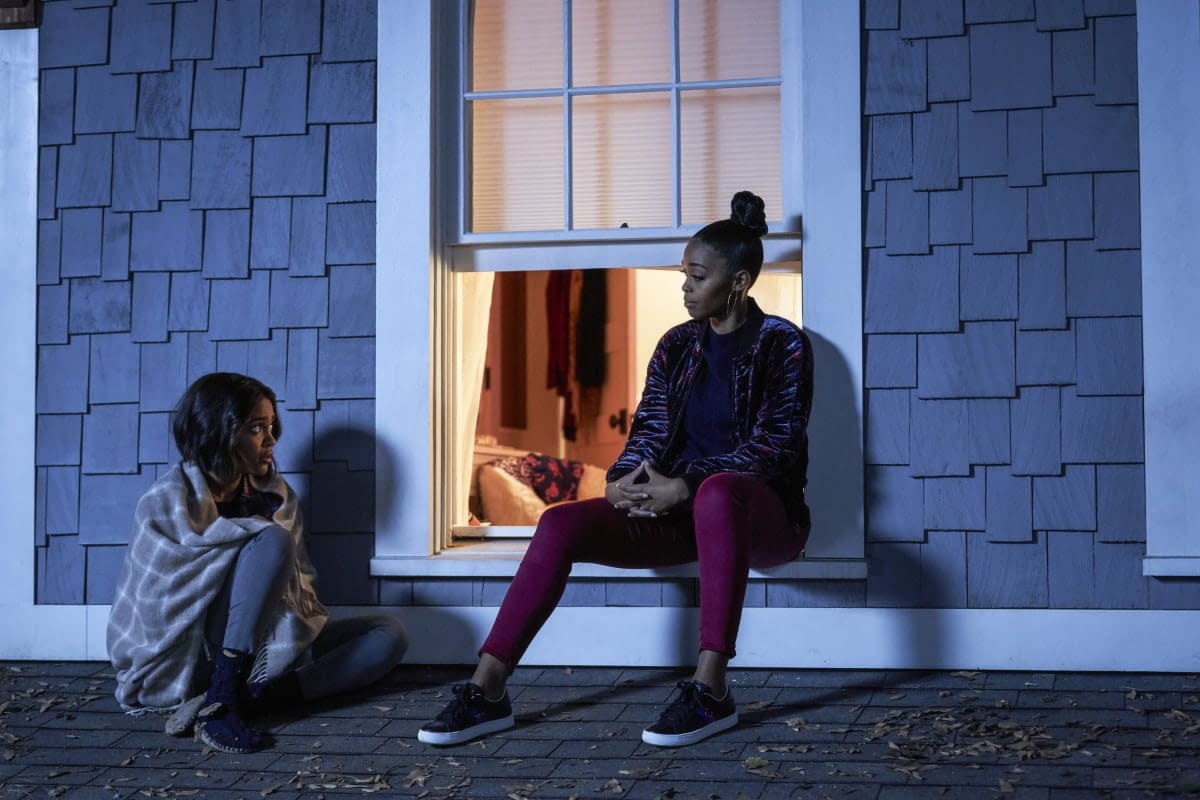 One of the Green Light victims, a former member of the military, is gunned down by police while dressed up in a janky costume and calling himself "Cape Guy". Clearly, this guy doesn't have an "Edna Mode" in his life, both to make him a better suit and to tell him "No capes!" Lynn continues to be haunted by the news footage, particularly as it relates to her own daughters and to Wendy.
In order to keep everyone safe, Jeff calls a family meeting and lays down three ground rules:
1. Don't expose the mogwai to bright lights, especially sunlight. It can kill him.
2. Don't let him get wet.
3. Most importantly, you must never, ever feed him after mid-…
Wait, that's not right. Let me check my notes… alright, here we go:
1. Don't tell anyone that you have super powers. No one can know who they really are.
2. Always have backup. Never go it alone.
3. No killing.
The girls say they don't have a problem with the first two (they do), but Jenn in particular wants a special exception made when it comes to Tobias – for reasons we all know were made pretty clear throughout the season.
The first to break the rules is Lynn, who asks Jenn to help Wendy adjust to being a young person with powers by talking with her. That prompts Jenn to tell Nissa to "screw the rules" and come clean with Grace, who Nissa has figured out is a shape-shifting metahuman.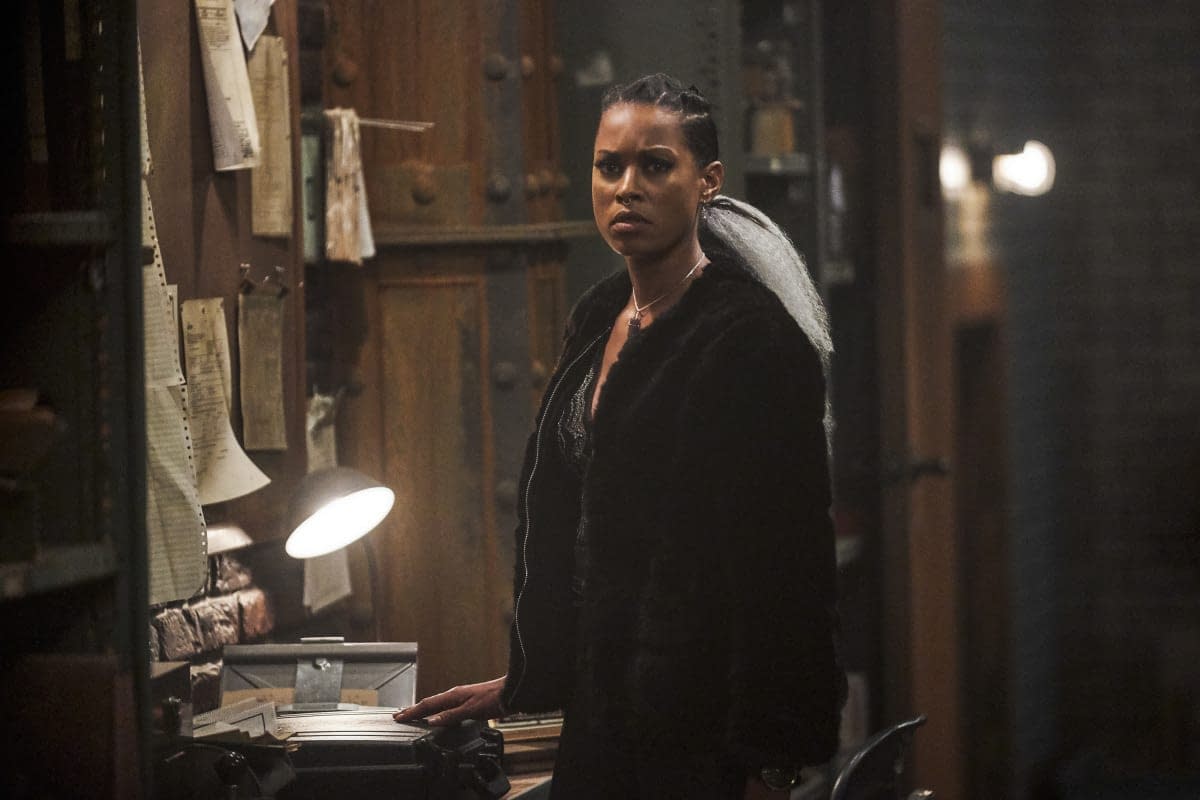 Speaking of Tobias, he's awakened the prison metas and plans to rent them out to the highest bidder. In order to demonstrate, Tobias has the meta Heatstroke, put on a display in downtown Freeland – killing a councilman at a public engagement and blowing up houses on the west side of town where Jenn is home all alone. Jeff and Nissa engage the villain, forcing Tobias to call a retreat.
Lala takes his fight to Tobias, forcing Tobias, Cutter, and Dr. Jace to flee…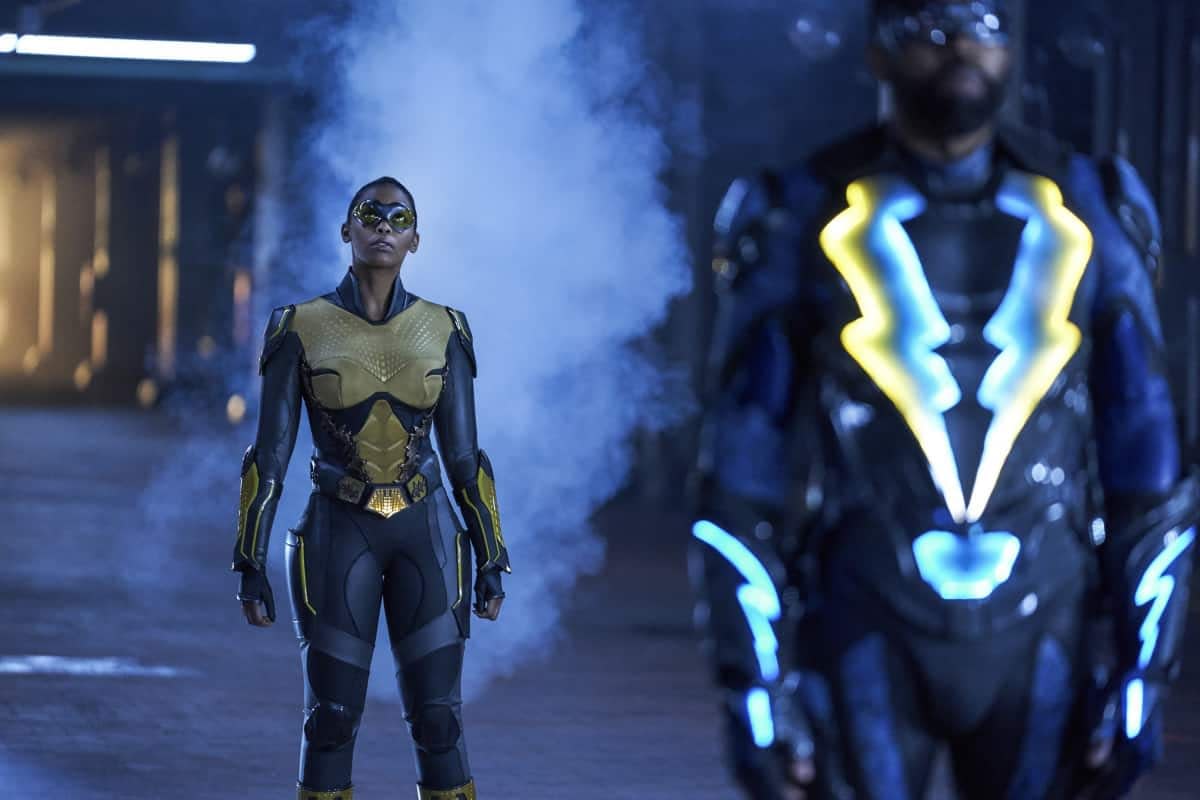 …where Jenn breaks the remaining rules. Without backup, Jenn steals her not-ready-for-primetime suit and goes after Tobias alone in order to kill him. It doesn't go well: Tobias and company get away – leaving a fiery, collapsed Jenn in the street.
Which means that so far, the only one adhering to Jeff's rules is… well… Jeff. If the point of this episode was to demonstrate the importance of following rules, then it definitely hammered that point home (and then some) – but it also showed some questionable decision-making considering where we are in the season and Jeff's leadership skills a little lacking.
Black Lightning airs Mondays at 9 p.m. ET/ 8 p.m. CT on CW, and make sure to join us next week for our thoughts on next episode "The Book of the Apocalypse: Chapter Two: The Omega":
CW's Black Lightning stars Cress Williams as Jefferson Pierce/Black Lightning, Nafessa Williams as Anissa Pierce, China Anne McClain as Jennifer Pierce, James Remar as Peter Gambi, Damon Gupton as Inspector Henderson, Christine Adamsas Lynn Pierce, Marvin Jones III as Tobias Whale, and Jordan Calloway as Khalil Payne. Greg Berlanti, Salim Akil, Mara Brock Akil, and Sarah Schechter serve as executive producers.
---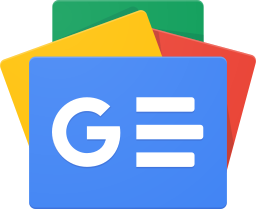 Stay up-to-date and support the site by following Bleeding Cool on Google News today!