Posted in: Fox, Review, TV | Tagged: animation, Bento Box Entertainment, bobs burgers, fox, Review, season 13
---
Bob's Burgers Season 13 Finale Review: The Belchers Are True Heroes
FOX's Bob's Burgers gave us a remarkable final episode for season 13 and a journey with Louise Belcher we won't soon forget.
---
FOX's Bob's Burgers presented a heartfelt and remarkable journey through the definition of a "hero" in the finale "Amelia" of season 13. Louise (Kristen Schaal) takes a class assignment – and a few unhelpful comments by Wayne (Andy Richter )- very personally. And Bob (H. Jon Benjamin) hires a masseur-in-training to give Linda (John Roberts) a massage for Mother's Day. If you're looking to catch up on episodes, be warned there are potential spoilers ahead for episode 22.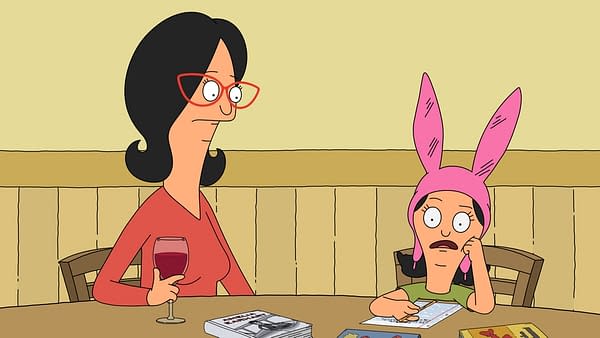 Bob's Burgers had me laughing and, at times, crying with this episode. This story was beautiful and absolutely hilarious, mixing things up to display a beautiful final product. Louise struggles with the comparisons she makes between herself and Wayne. This hit home, and I found myself somehow being seen in these obstacles she faced by others and herself. While Louise may have been a big focus in this episode, the Mother's Day plans fit in perfectly with everything. This episode bonded so many characters, and I loved it.
Benj was an incredible and important addition to the episode. Bob's Burgers continues to improve on how the progress of the ways disability and diversity are shown on screen. There wasn't this insane amount of discussing the presence of a wheelchair, as it should be. "Othering" disability in that way would be bringing the whole story down with it. Luckily, this series marches forward and sets the standard for other adult animated titles. Inclusivity is shown without pointing out they are in a wheelchair like some shows can often resort to doing for diversity "brownie points."
Bob's Burgers truly had so much heart and understanding within the writing for this episode. The Belcher parents are wonderful examples of love and care. The creativity was also outstanding, evident in Louise's nightmare sequence. As a female-identifying individual, the world can often shout over you. There's always that "Wayne" in our lives, and more than often, multiple voices can shout down the line about what they see as your flaws. The beautiful moments and stills in this episode capture the roller coaster of self-esteem and emotion that can come from a world of patriarchal entitlement raining down upon you.
Amelia Earhart's story was told with such profound respect and in a way that spoke to more experiences than simply hers. The speech from Louise, broken up throughout the episode, was phenomenal. Bob's Burgers gave Louise's character an amazing opportunity with this presentation and how they depicted the hero's story she told. When Linda confirmed with Louise that she never really had to convince her daughter that she could do anything, that struck a chord with me. Linda is an excellent mother and hilarious at every turn in this episode. I'm beyond impressed with the writing, directing, animation, and everything else from this season's finale. Season fourteen has a beautiful future ahead of it based on how this season concluded.
Bob's Burgers Season 13 Episode 22 "Amelia"
---
---
FOX's Bob's Burgers S13E22 "Amelia" was an impressive dedication to beautiful and hilarious storytelling in animated television. The episode perfectly addressed character concerns and the all-too-familiar journey Louise navigates in the doubt of one's self-confidence.
Credits
---
Directors
Matthew Long & Brian LoSchiavo
Writer/Developer
Jim Dauterive
---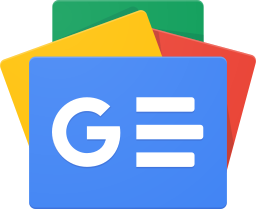 Stay up-to-date and support the site by following Bleeding Cool on Google News today!