"Briarpatch": For Rosario Dawson's Dill, Her Sister's Murder Is Just the Beginning [PREVIEW]
With USA Network's Briarpatch expected to debut in early 2020, the network is offering viewers two new looks at the crime anthology series starring Rosario Dawson (Sin City, Grindhouse: Death Proof). The project stems from writer-executive producer Andy Greenwald, executive producer Sam Esmail (Mr. Robot, Homecoming), UCP, and Paramount Television.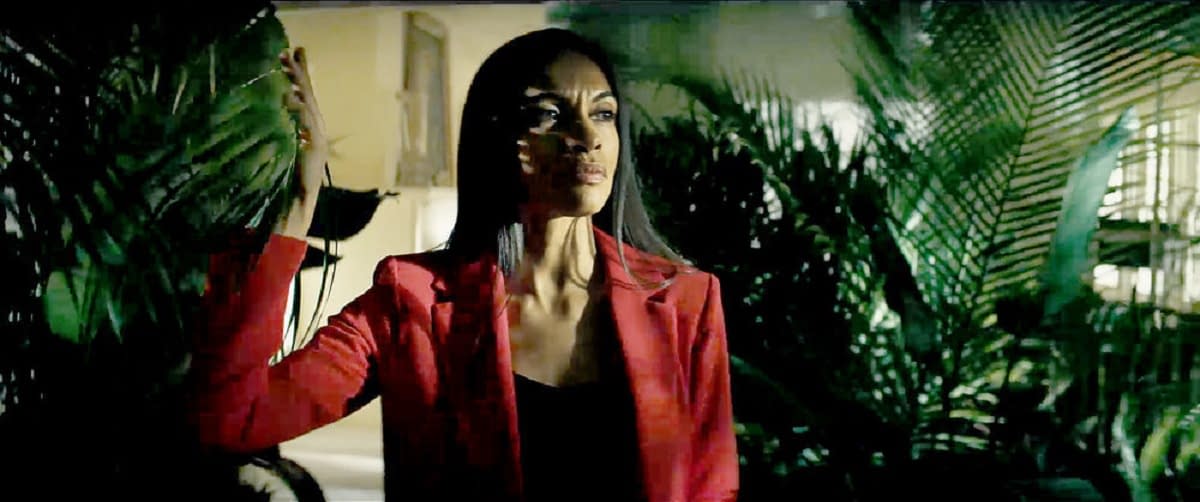 Based on Ross Thomas' novel and written by Greenwald, Briarpatch highlights Allegra "Pick" Dill (Dawson), a tenacious and highly skilled investigator working for an ambitious young senator in Washington, D.C. When her 10-years-younger sister – a homicide detective – is killed by a car bomb, Allegra returns to her corrupt Texas hometown. What begins as a search for the murderer becomes a fraught and dangerous excavation of the past Allegra has long sought to bury.

"Briarpatch" follows Allegra Dill (Rosario Dawson), a dogged investigator returning to her border-town Texas home after her sister is murdered. What begins as a search for a killer turns into an all-consuming fight to bring her corrupt hometown to its knees. The season celebrates the beloved genres represented by Thomas' book — a stylish blend of crime and pulp fiction — while updating his sense of fun, danger and place for a new generation.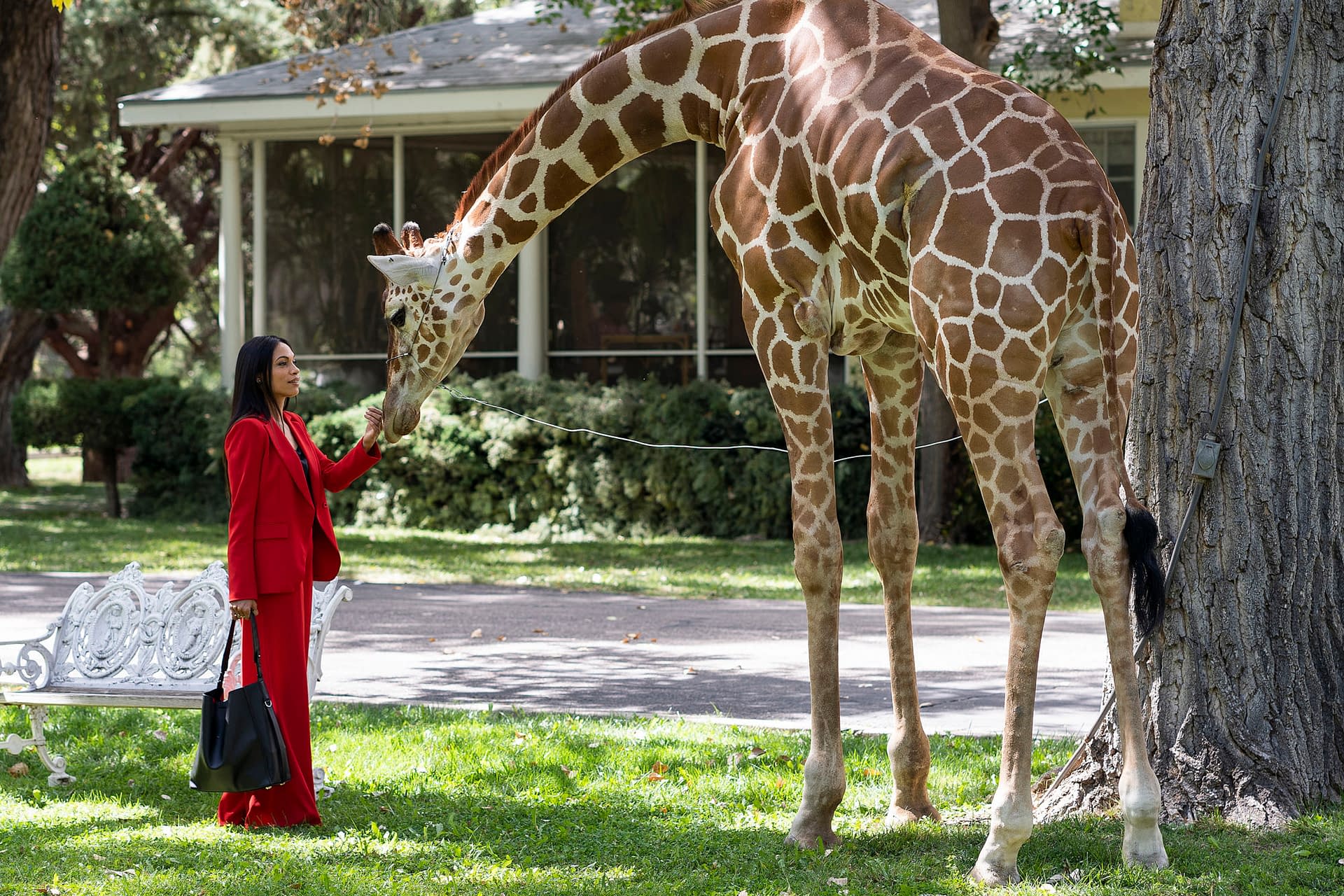 Based on the Ross Thomas novel of the same name, "Briarpatch" is written for television by Andy Greenwald, who will executive produce along with "Mr. Robot" creator Sam Esmail through his production company Esmail Corp and Anonymous Content's Chad Hamilton. The 10-episode anthology drama series hails from UCP and Paramount Television.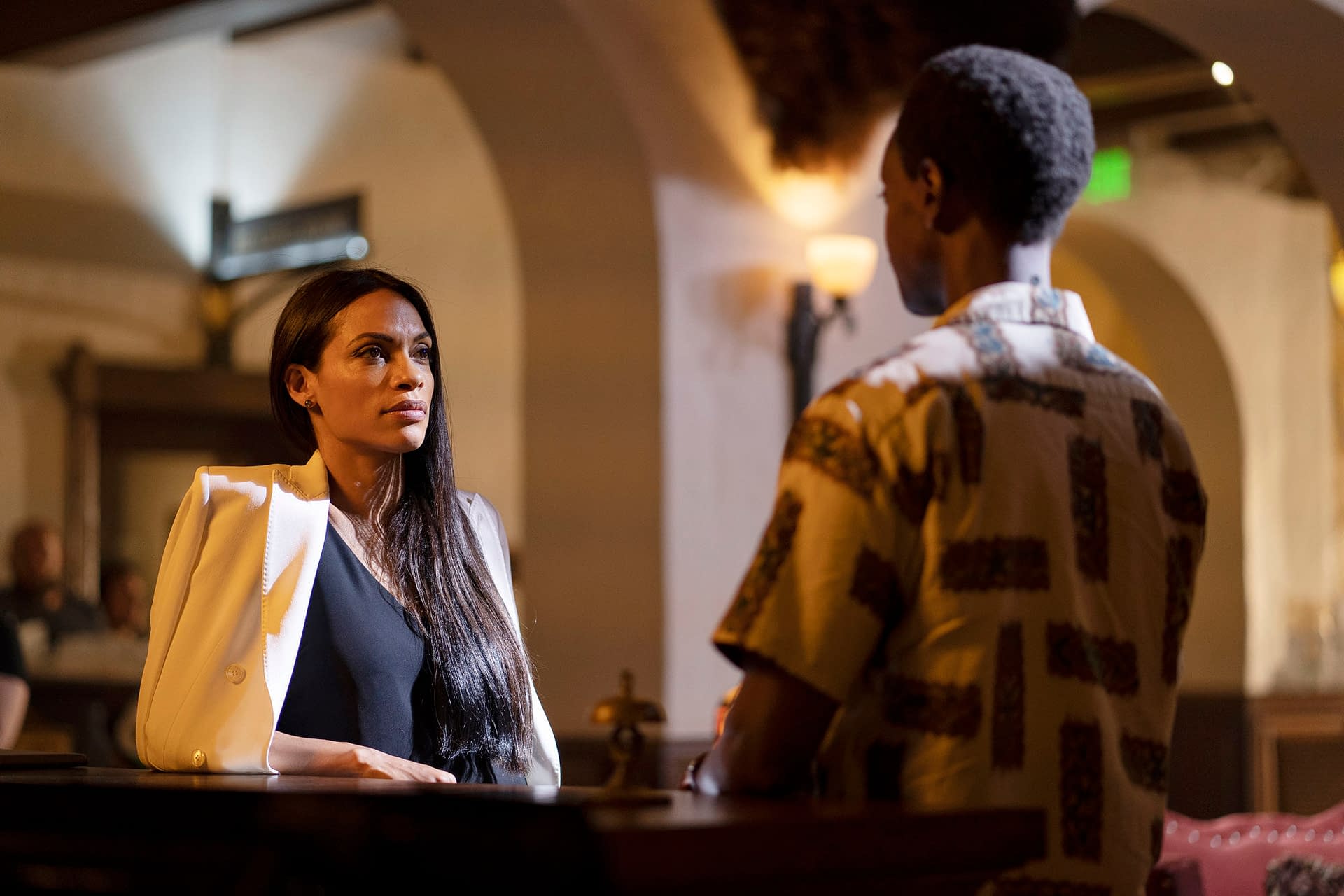 Here's a look at the rest of the Briarpatch universe:
● Kim Dickens' Chief of Police Eve Raytek is an authoritative firecracker who is committed to finding out who killed Allegra's sister. She's a boot-stomping good old girl who's used to operating in an all-male environment. She knows how to do a shot, read a room and get things done.
● Jay R. Ferguson's Jake Spivey is Allegra's childhood best friend and former running buddy. Once the poorest kid in town, he's returned from years of shadowy business abroad and reinvented himself as the region's richest swell. Now, it's said, he dabbles: In real estate, in society, in women. Whispers abound that he might just be dabbling in drugs, guns, and politics too — only most locals can't decide which of those would be worse.
● Edi Gathegi's A.D. Singe is an estate attorney, an iconoclast, and — rarest of all in these parts — an optimist. He was Felicity Dill's friend and is ready to be Allegra Dill's friend too, if only she'll let him.
● Brian Geraghty's Captain Gene Colder is a model cop and citizen. A former boy scout, a current assistant deacon, and an inveterate professional climber, he was Felicity Dill's boss ever since she was promoted to homicide. Now he's ready and eager to do anything he can to wrap-up the investigation into her murder.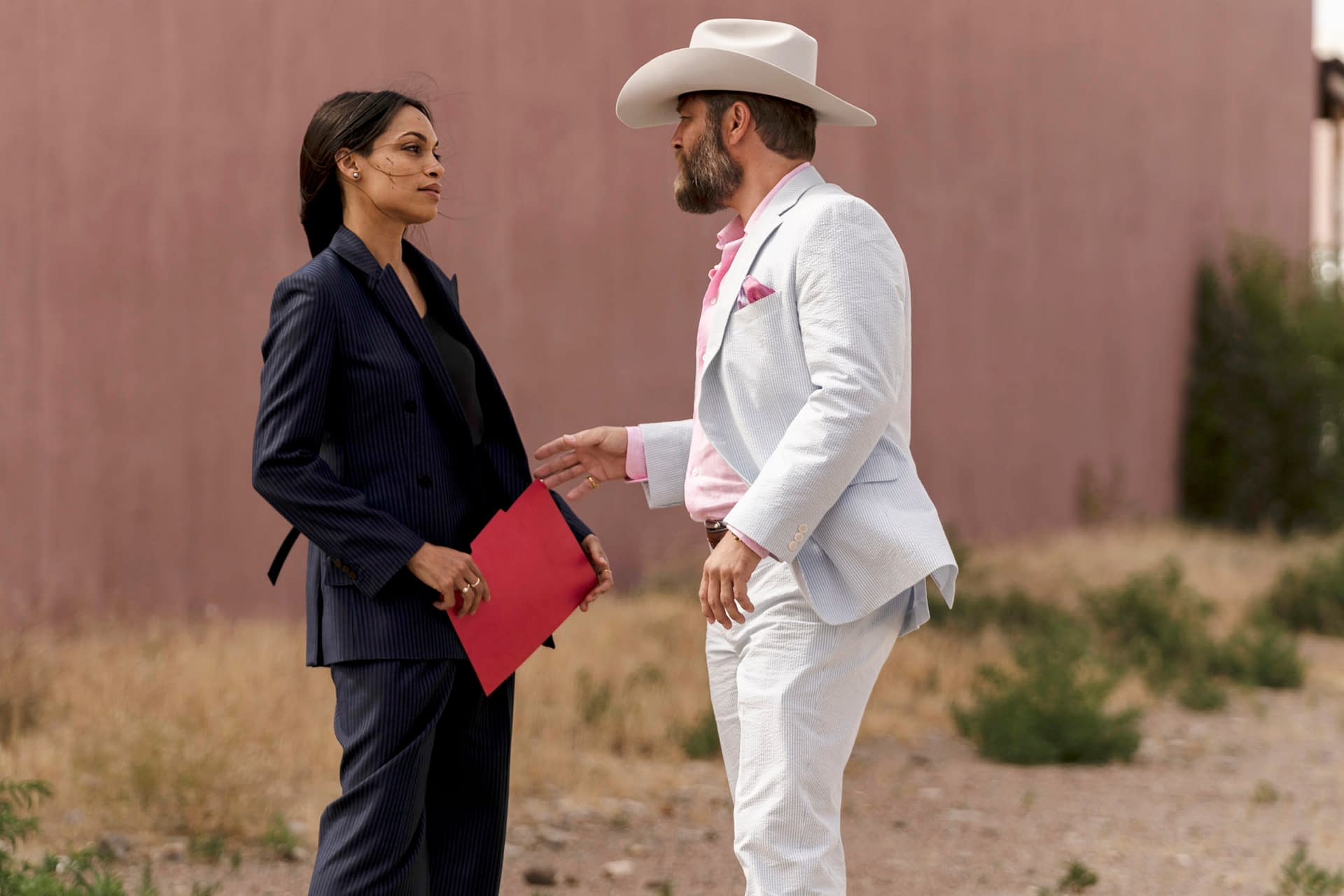 Greenwald executive produces alongside Esmail through his production company Esmail Corp as well as Anonymous Content's Chad Hamilton; with Dawson set to produce. Ana Lily Amirpour directed and served as an executive producer on the pilot.