CBS All Access Casts Jack Reynor as Rocket Scientist and Occultist Jack Parsons
CBS All Access has announced a new series based on one of the most unique figures of the 20th century. Jack Parsons was a blue collar worker and rocket scientist who also dabbled in the occult, sex, magic and was good friends with Scientology creator L. Ron Hubbard. The series, Strange Angel, comes from Ridley Scott's Scott Free Productions and is created by Mark Heyman (Black Swan) based on the George Pendle book of the same name. They've cast Jack Reynor (Detroit) to play the lead.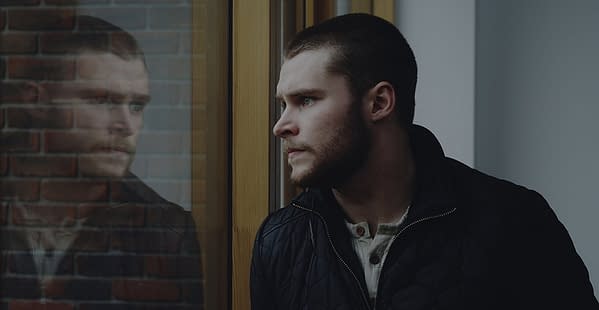 Parsons is described as a brilliant and ambitious blue-collar worker of 1930s Los Angeles who started as a janitor at a chemical factory but had fantastical dreams that led him to birth the unknown discipline of American rocketry. Along the way, he fell into a mysterious world that included sex magic rituals at night, and he became a disciple of occultist Aleister Crowley. Parsons used Crowley's teachings of self-actualization to support his unimaginable and unprecedented endeavor to the stars.
Parsons was one of the founders of both the Jet Propulsion Laboratory (JPL) and the Aerojet Engineering Corporation. He is also credited for inventing the first rocket engine to use castable, composite rocket propellant and pioneered advancement in the development of both liquid-fuel and solid-fuel rockets. He joined Aleister Crowley's religious movement, Thelema and became leader of the Agape Lodge, the Califorina branch of the Thelemite Ordo Templi Orientis. Reports say he was defrauded of his life savings by his wife, Marjorie Cameron, and his friend Hubbard. He went on to be a consultant for the Israeli rocket program, was accused of espionage during the Macarthy era and ended up dying at the young age of 37 in a home laboratory explosion. The incident was ruled an accident, but many suspected either suicide or assassination.
My only question is: how hasn't this life been a movie or TV series before?
Reynor has starred in Sing Street and Transformers: Age of Extinction. He's recently finished shooting On the Basis of Sex, will be in Kin with James Franco, Zoe Kravitz and Dennis Quaid and will appear in Warner Bros. The Jungle Book from Andy Serkis, which is due out October 19th, 2018.
Source: Deadline