Channel Zero Season 3: Syfy Releases Extended Trailer for Butcher's Block
Syfy has released an extended trailer for their upcoming third season of the horror anthology series, Channel Zero. The network has had success with the first two seasons of Channel Zero, the original horror anthology television series created by Nick Antosca, who serves as writer, showrunner, and executive producer. It was originally approved for two six-episode seasons, the first was based on Kris Straub's Candle Cove, which debuted in October of 2016. The second was based on Brian Russell's No End House and made its debut in September of 2017.
This is our first look at Rutger Hauer in the series.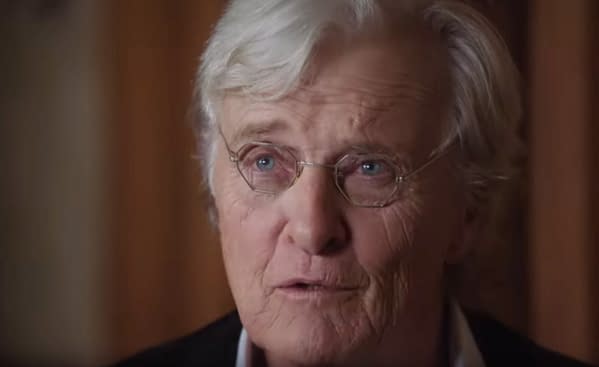 A third season is set to premiere February 7th, 2018, called Butcher's Block, and is inspired by Kerry Hammond's Search and Rescue Woods creepypasta tale. Olivia Luccardi (It Follows) will star as Alice, an idealistic young woman, who upon moving to a new city, comes across a series of disappearances connected to a mysterious staircase in one of the area's worst neighborhoods. Along with her schizophrenic older sister, played by Holland Roden (Teen Wolf), they discover what is preying on the city's residents.
Rutger Hauer (Blade Runner), Brandon Scott (Wreck-It Ralph), and Krisha Fairchild (Krisha) also star. Max Landis (Chronicle) produced the series.