"Chilling Adventures of Sabrina": Gavin Leatherwood, Lachlan Watson Promoted to Series Regulars
While they're not exactly new faces in and around th world of Sabrina Spellman (Kiernan Shipka), fans of Roberto Aguirre-Sacasa's Chilling Adventures of Sabrina are going to be seeing even more of Gavin Leatherwood's (NCIS, Grown-ish) Nicholas Scratch and Lachlan Watson's (Drop Dead Diva) Theo Putnam. Netflix announced this week that the pair were promoted from recurring to series regulars for Parts 3 and 4, with Part 3 expected to premiere some time later this year.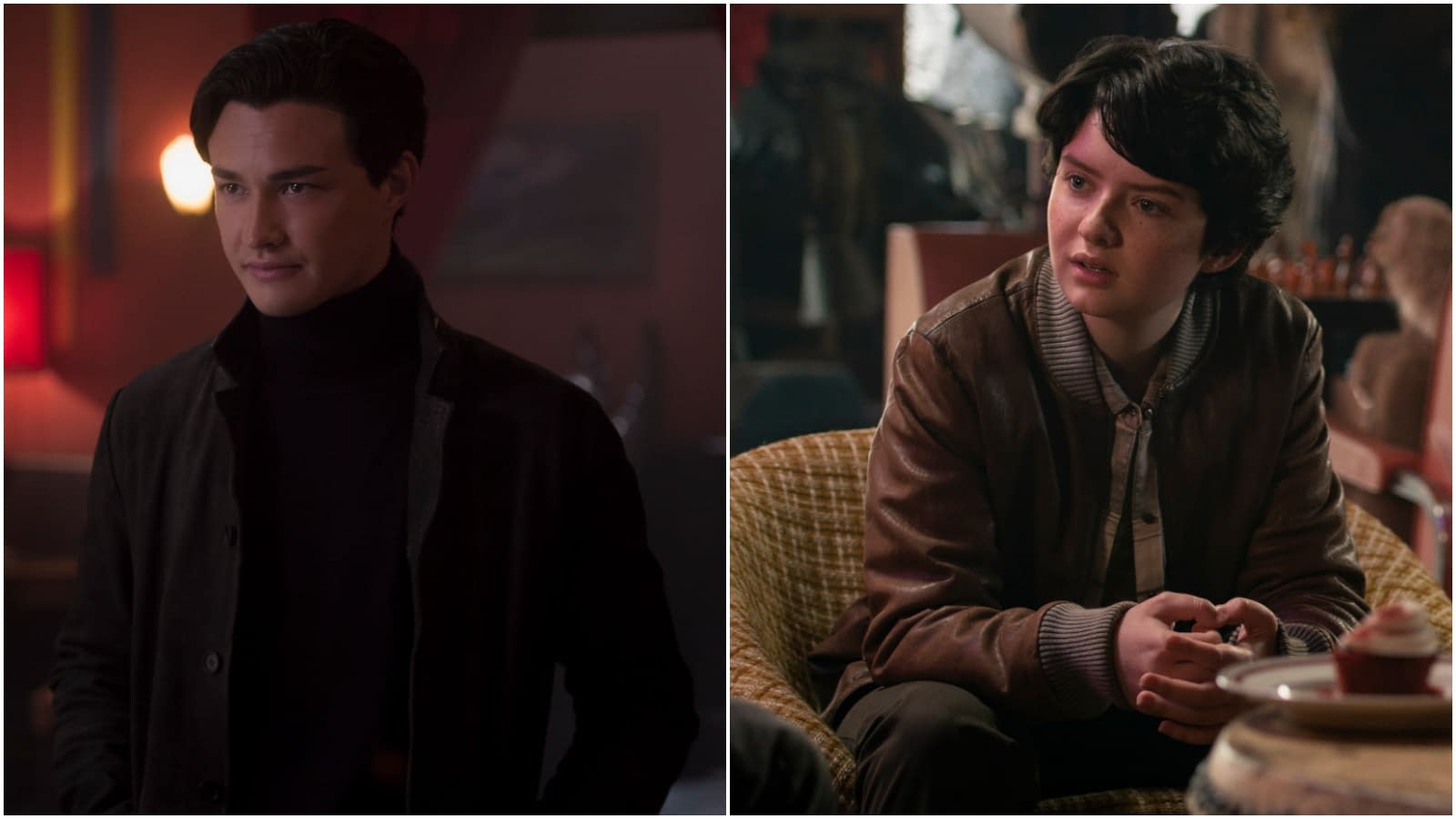 At the end of Part 2, Nicholas found himself a vessel for the Dark Lord and banished to the depths of Hell. Finding a new way to put the "bad" in "bad boy," is Nicholas beyond even Sabrina's powers to save? Meanwhile, Theo and the rest of the team "got the band back together" and commited to protecting Greendale from evil alongside Sabrina – and Theo meets a new love interest along the way.
It's a wicked world out there, and Sabrina is brewing up trouble. After signing her name in the Book of the Beast, Sabrina (Kiernan Shipka) struggles to find the balance between her place in the mortal world and her new darker side. New challenges await Sabrina in Part 2, including having to choose between the familiar mortal Harvey Kinkle, and the sexy warlock Nicholas Scratch. She may have signed her name to the Dark Lord, but that doesn't mean she isn't willing to raise a little hell.
Here's a look at the nine chapter titles for Part 2: "The Epiphany," "The Passion of Sabrina Spellman," "Lupercalia," "Doctor Cerberus's House of Horror," "Blackwood," "The Missionaries," "The Miracles of Sabrina Spellman," "The Mandrake," and "The Mephisto Waltz."
https://www.instagram.com/p/BvmApf4Hr2I/?utm_source=ig_embed
Chilling Adventures of Sabrina stars Kiernan Shipka, Miranda Otto, Lucy Davis, Ross Lynch, Michelle Gomez, Chance Perdomo, Jaz Sinclair, Richard Coyle, Tati Gabrielle, Adeline Rudolph, Abigail Cowen, Lachlan Watson, Bronson Pinchot, and Gavin Leatherwood.