'Cipher' adds 'Chicago P.D.' Alum Elias Koteas to 'Cipher' Pilot
SYFY has announced that veteran actor Elias Koteas will be joining the cast of Cipher, a new pilot under development for the cable network.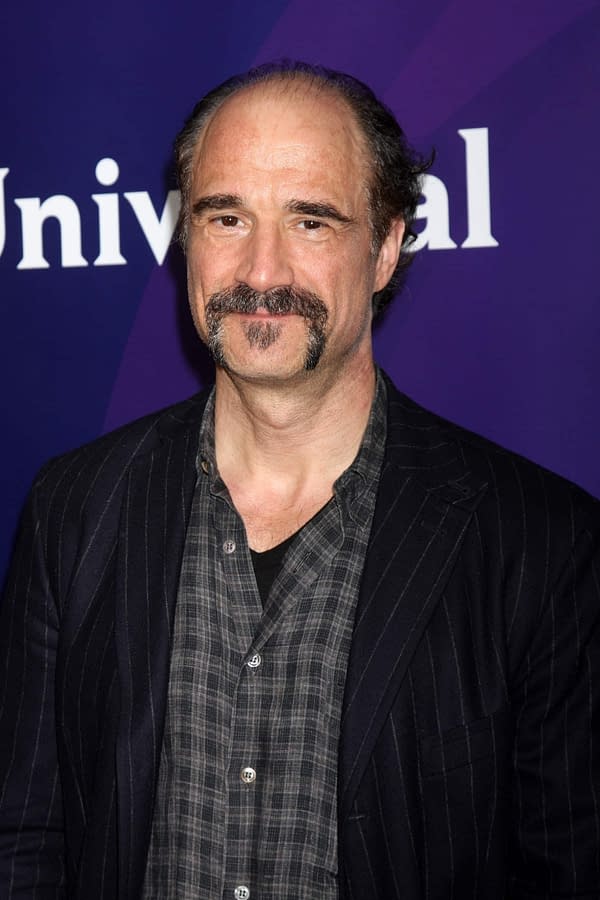 Cipher will follow Asa (Gabriel Bateman), a 13-year-old video game enthusiast who ends up with a peculiar type of brain implant, which thrusts the him and his father, John (Adrian Grenier), into the next stage of human conflict- one that utilizes artificial intelligence to wage war.
Koteas will be playing a Texas rancher named Hal, who thinks he has the whole situation figured out.
Cipher is being brought to screen by Allison Miller (Strange Angel), and will also executive produce per her contract with Universal Content Productions. Rough House Pictures will also executive produce.
Koteas just wrapped five seasons playing Detective Alvin Olinsky on Chicago P.D. on NBC, with a previous stint as Lt. Skinner on The Killing on AMC. Previously, Koteas was a regular cast member on Combat Hospital. Koteas' big screen work includes Louis Letterier's Now You See Me with Woody Harrelson, Mark Ruffalo, and Jessie Eisenberg, as well as Last Days On Mars with Liev Schreiber.
Peter Hoar, who directed the pilot for Universal Content Productions' Umbrella Academy pilot on Netflix, will be directing the pilot for Cipher.
David Gordon Green, Danny McBride, Brandon James, and Jody Hill will executive produce for Rough House Pictures.
SYFY's orginal slate of programming has helped re-ignite the cable network, with shows like The Expanse, The Magicians, and Deadly Class adding an air of legitimacy to the channel that once relied on endless Sharknado sequels to keep an audience.
While Cypher is going forward with a pilot order, it has not yet been green-lit for a full season order yet. Once we hear news of a series order and release date, we'll be sure to pass that on to you!